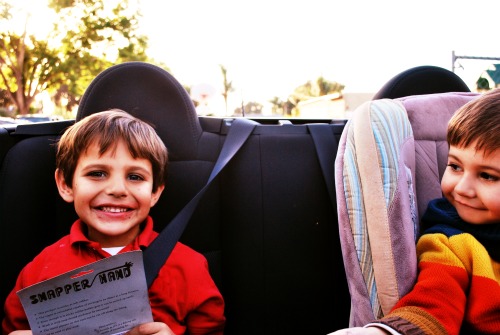 I have never visited a water park. My dad saw too many accidents come into his E.R. to ever allow me to go. Broken bones, drownings, cracked skulls…he would recount every single tragedy or mishap come summertime. I knew better than to ask for a convertible as a teenager. I knew better, but I did. Sure enough, he regaled me with auto-accident statistic after statistic and instead suggested a station wagon. Months later, when a convertible flipped and decapitated at least one passenger in Orange County, he just looked at me pointedly. And when my friend, who did have a convertible, flipped it and hung upside down for 10 minutes until someone found her? Mercy. I was lucky he let me drive at all.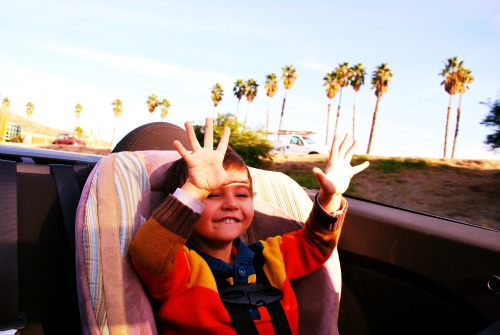 He wouldn't have been pleased when The Mister rolled up today in a convertible rental car paid for by his new employer while he waits for his company issued car. I was thrilled (and shocked). I couldn't believe he picked a convertible. It's like The Mister disappeared and in his place arrived someone who loves risk and takes chances. Somebody help, my husband is missing!
"Don't worry. This is the only car they had, but they called another store. I'll have something more practical and safe in a couple of hours."
Never mind. Found him.
My first and only drive in a convertible amounted to picking up Mikey from school. Ten minutes. Ten quick, windy minutes. Ah, it was fun while it lasted.