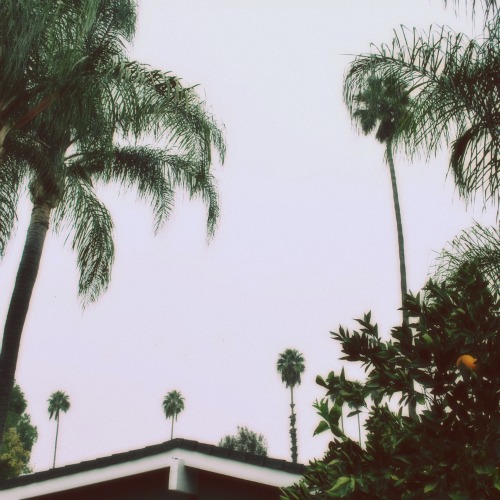 I'm looking forward to the break next week will bring.
Last Thursday started at 3:30am with a sick Nicholas. His stomach was upset, repeatedly, until 3:30 that afternoon. Then came the fever and all that other stuff. He was better by Sunday. This bug is really going around. I'm sure many of you have gone through the same thing.
On Saturday I had to come up with a post idea for Windows Phone 7. And, as silly as it seems, I can't even describe how stressed I was about it. I wanted it to be something that could stand alone, and after 4 weeks of tossing around ideas I still had nothing to write about. It ended up working out, thank goodness. I had more fun writing and photographing that post than any other here on the blog, even if some people didn't get it.
But as fun as it was, I also threw out my back. I should have used a tripod for a few of those images (like the sculling one) but I didn't. Instead, I positioned myself awkwardly and bent using my waist instead of my knees. Stupid.
Tuesday brought my usual "morning after stressful event" migraine.
On Wednesday the school called me to pick up a pukey Mikey. As these things usually go, there was a life lesson wrapped up in a mundane event. At Mikey's school the kindergartners and first graders have assigned partners from the seventh and eighth grades. These partners act like guides and mentors throughout the year and babysitters during mass. Mikey has had the same partner for two years. He reveres him. Eighth graders look impossibly important to someone under four feet.
Mikey ran to the bathroom, but didn't quite make it. The teacher's aide found him outside the bathroom, embarrassed and confused, and had him sit down on a bench while she had the front office contact me. Mikey was sitting there contemplating life when his partner walked by on the way to the bathroom.
"Hey, Mikey, did you throw up?"
"Yes. My mom is coming to get me."
"Aw, man. That's too bad. I hope you feel better, okay?" And he patted Mikey on his little shoulder.
This is the story how Mikey told it to me. I wish I was a strong enough storyteller to describe Mikey's face during the retelling. His pale little lips wrapping around each word slowly, like he was committing to memory what was, to him, an important event. The way he paused after he was done, like he was once again replaying the events in his head, and the way he looked up at me with weepy eyes after the "I hope you feel better" part and pinched his lips together like it was all too much.
"When he said that, mama, it made me feel good, like I was important."
Heart. Melting. I forget that they are little humans with emotions just like my own. Sometimes they aggravate me, sometimes they make me proud, and sometimes I am overwhelmed by everything I want for them. I do a poor job remembering that they feel all the same things, too. They suffer from pride and revel in accomplishment; feel shame and take comfort in affection; get angry, then forgive. Amazing. I felt lucky for the opportunity to realize something that should have been obvious.
On Thursday my luck ran out. I threw out my back again, although I'm not sure how. Checking email? Buttering bread? Pressing the automatic lock button in my car? My day-to-day is fraught with peril. There's no telling what did it.
Today, Friday, I have a funeral and a pizza party.
I'm really looking forward to the break next week will bring. I might have already said that.