Happy 3rd birthday to all of us (readers and writer alike)! As a child, I always wanted to journal. I thought the idea of leaving behind a piece of me for generations down the line to read sounded romantic and mysterious. I also thought reading my thoughts from five, ten, even twenty years prior sounded fun–like a chance to travel in a time machine. There was only one teensy problem. I sucked at journaling. I would write dutifully, taking care to use my best penmanship, for two days. Maybe three. Then, much like every other whim to suffer my fickle heart, I dropped it like a hot rock. That's why I balked when Nicole emailed me a little over three years ago and said she was giving me a blog for my birthday. I wanted one, but I just didn't think I would stick with it. As usual, my gift for reading people and predicting behavior extends to everyone but myself.
Let's hope that last sentence is true, and that the present I have for one of you is something you will like. I'm a pretty good present buyer, but you never know. Fingers crossed.
Okay. Last year I decided 37 would be the year I stopped waiting for the return of my former glory size. I realized (finally) how silly it was to wait until I was "perfect" to dress stylishly. That realization created a new problem: I wasn't sure how to dress to flatter my new shape. To make a long story short, a small portion of my weight gain during 1999-2000 was the result of a medical condition. That medical condition completely changed the shape of my body. I used to have a pear shape with, quite frankly, the most perfect little boobies you ever did see. Not too big, not too small, just right 34b+. Then, all hell broke loose. Now? Not 34b+. At all. Plus, a belly! And a c-section belly (times 2) at that! My new shape was, in many ways, the opposite of what I was used to. I was befuddled, I tell you.

I decided to treat myself to a Customized Lookbook and Shopping session with Reachel Bagley of Cardigan Empire. I read her blog long enough to know I shared her philosophy on fashion. Embrace your figure (thin, overweight, or in between, almost everyone has issues), dress with confidence, and don't save feeling beautiful for special occasions. It also didn't hurt that she believes in dressing modestly (not prudish, just no midriffs or g-strings on display), is a stylist for Anthropologie, and breaks things down step by step for people like me who do so like their rules and compartments until they get the swing of things.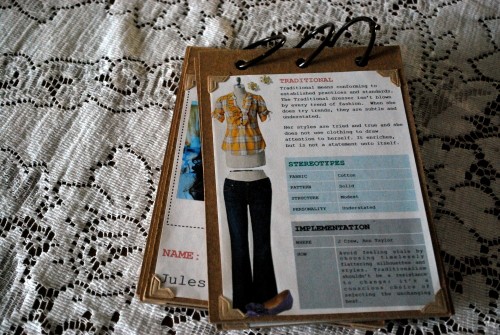 When Reachel realized I had a blog, she offered me the lookbook and shopping session as a gift plus one lookbook to giveaway. I was extremely grateful, but I had to decline. I had a feeling I would love my lookbook and shopping session, and I was afraid you might think I was pulling the wool over your eyes if I gushed about something I received for free.
I was right. I love my lookbook and refer to it regularly. It was the best money I spent on myself during all of last year, with the exception of regularly coloring my gray hair. Priorities, people.
I was worried Reachel wasn't going to tell me anything new, but I was wrong. (Of course I was. I have no perspective when it comes to myself.) I thought I had to avoid empire waists like the plague, but that was with my old figure. My new figure is all about the empire. So, for my sister in-law's wedding in Florida, I wore exactly that.
I also thought that because I am pale, I should stay away from bright colors. I was right…sort of. Overly saturated colors don't suit me best, and neither do pastels. This was a disappointment. My reunion was coming and I didn't want to wear black. Reachel promised me that a bright color, like cobalt blue, would work great and would not make me look like a ghost. I don't know. Something about hue or tone or something.
She was right. (Disclosure–I am wearing self tanner!)
Now I understand my shape better, wear colors that make pasty look pretty, and happily emptied out most of my closet. The only thing I need now is the money to fund a shopping spree. I'll be sure to make that one of my wishes this year.
In the meantime, Reachel is giving away to one reader a customized Lookbook. I hope you love it as much as I love mine. Just comment on this post and share with us your favorite color. I'll accept comments on this post until the end of national birthday week. (Sunday, December 5.)
p.s. Thank you, really, to those of you who stop by and are so consistently supportive. You don't know the impact you have had on me.
p.s.s. I was wrong when I thought as a child that reading something from five, ten, or twenty years ago would be fun. I read posts from five months ago and want to pop my eyes out with hot pokers. I wonder what possesses me to write half the posts I publish. Sheesh!
Update: I used random.org to pick the winner. Congratulations to Erika from Nico Designs! Please email me by Friday so I can forward your information to Reachel.