Hello! Please click on the image below if you would like to learn more about The William Morris Project. Thank you for visiting!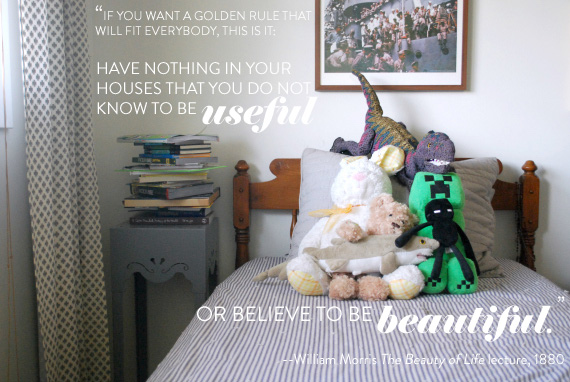 The last time I worked on my makeup drawer, it was a total redo. I was proud of how much I had purged at the time, but looking at the after now, I see I could have tossed in the trash another bag's worth of makeup.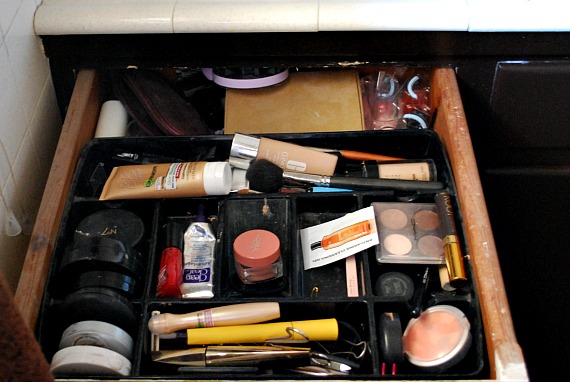 My makeup drawer last week may have had less makeup than the first time I cleaned it out, but it was back to being cluttered and messy. Loose powders and compacts are dusty monsters.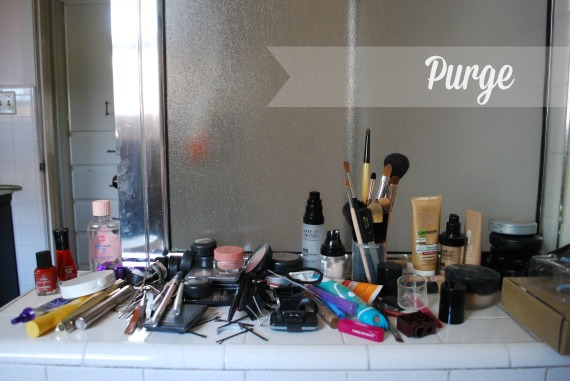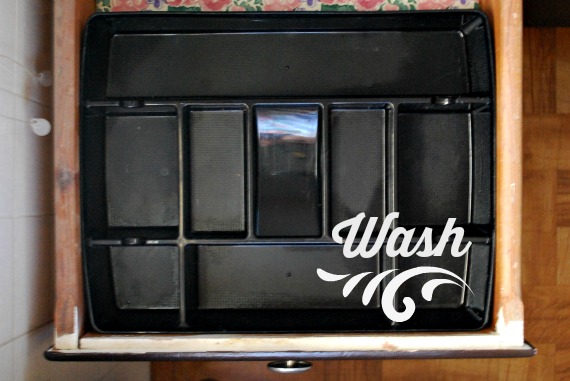 I took out everything in the drawer and put it in a purge pile. The obvious items went out first. I admit, there weren't too many obvious items. I knew I would start rationalizing, so I went into the project with some notes on makeup expiration. If it had expired, I tossed it out–with the exception of a handful of eye shadows because while the beauty editors at Allure says they expire in 3 months, other sources said 12 months. I wear eye shadow, at most, a few times per year. I don't want to toss out everything I have and then buy replacements that will sit in a drawer. For now, some eye shadows stay until I can figure out a workable solution.
Sticking to bright line rules whittled down my makeup by at least 50%. After that, it was as simple as washing out my makeup caddy and putting the makeup back in place.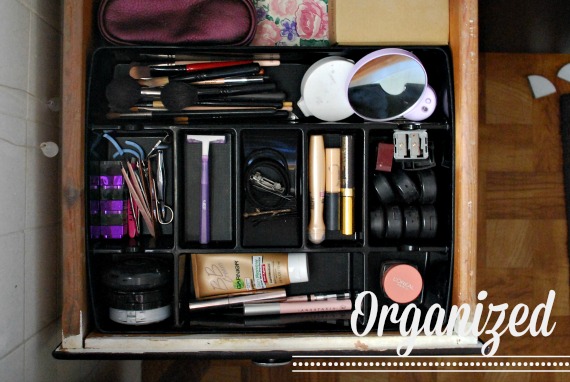 Here's the new and decluttered makeup drawer. I admit that I will probably add some mascara to the drawer–or nice eyeliner since I shouldn't wear mascara.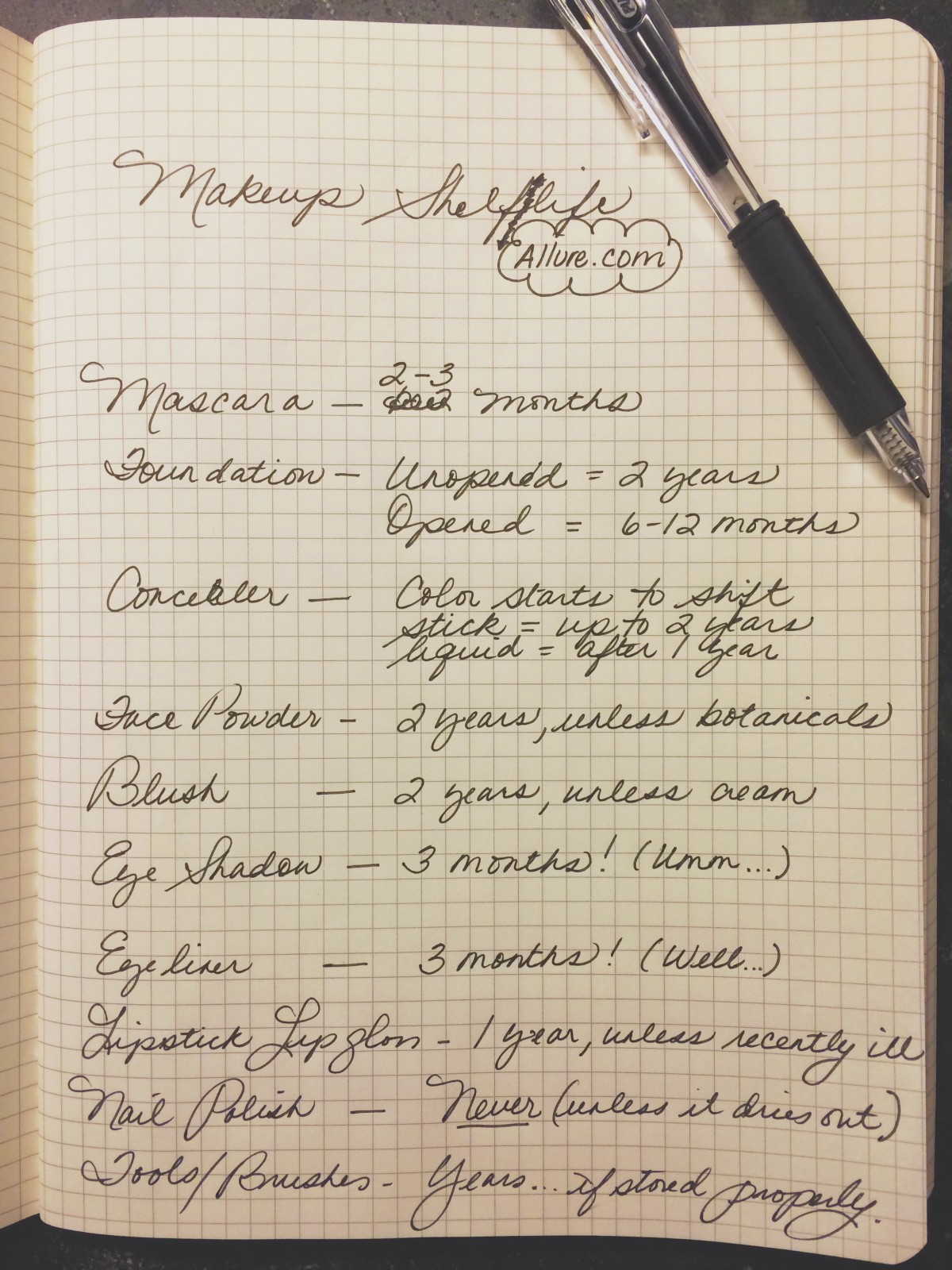 These are my notes in case you were wondering about the expiration dates. You can see them–sans scratch outs and misspellings–in the Allure link above.