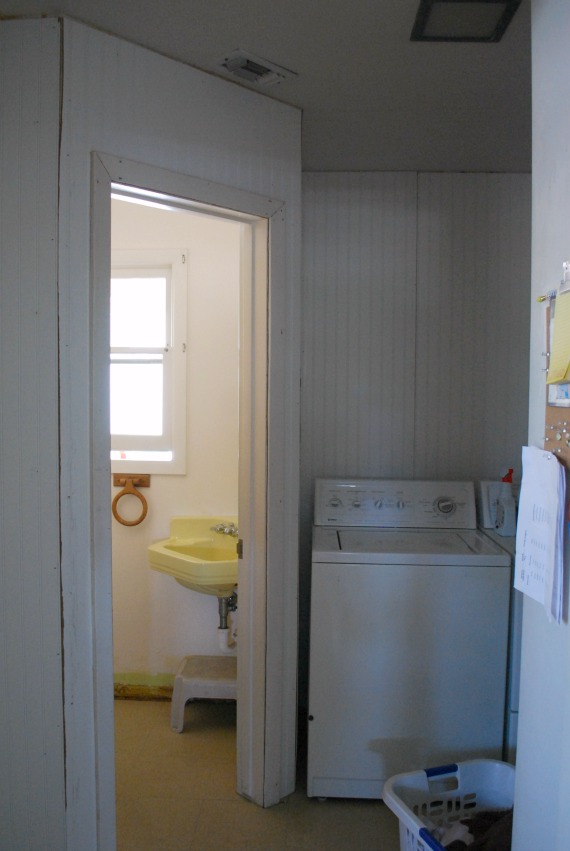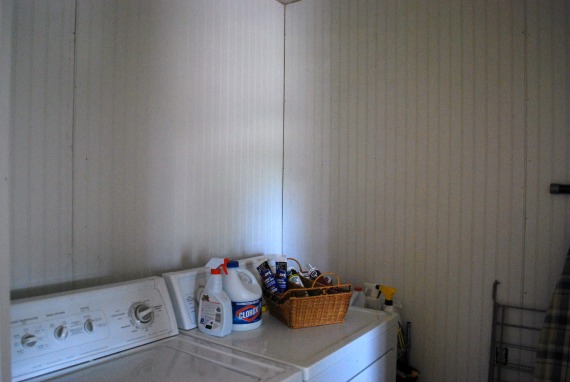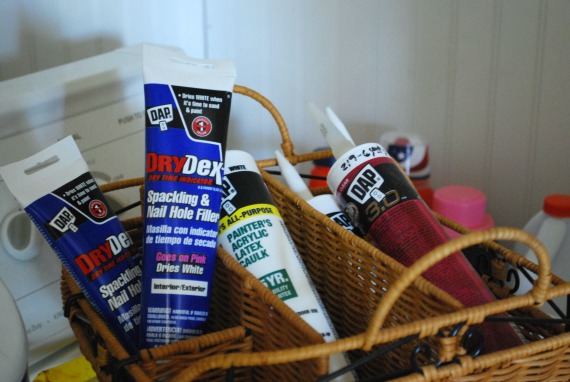 Work on the laundry room continues at a slow but steady pace. The Mister finished putting up the beadboard when he got home from work on Thursday. On Friday I went to Home Depot and bought a punch and ball peen hammer. I drove home and went straight to work driving nails in and spackling.
The last couple of weeks I've had a bad bout of insomnia, but I might have turned a corner. When I finished spackling the holes in the laundry room I actually fell asleep on the sofa in the middle of reading a book, thus proving my theory that the only thing more boring than reading about spackling is doing the spackling.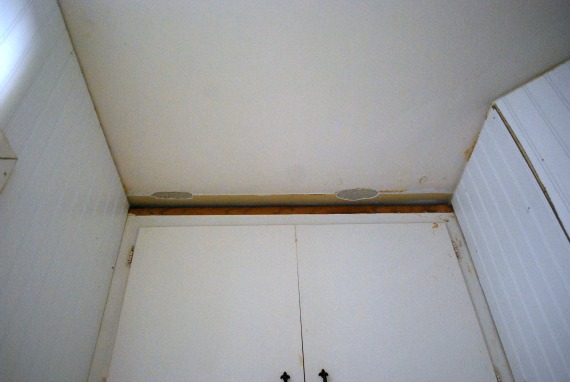 We have to make another Home Depot trip to buy trim and paint after we repair the plaster and coat the entire room in caulk, but I don't see that happening before Sunday. This is unfortunate.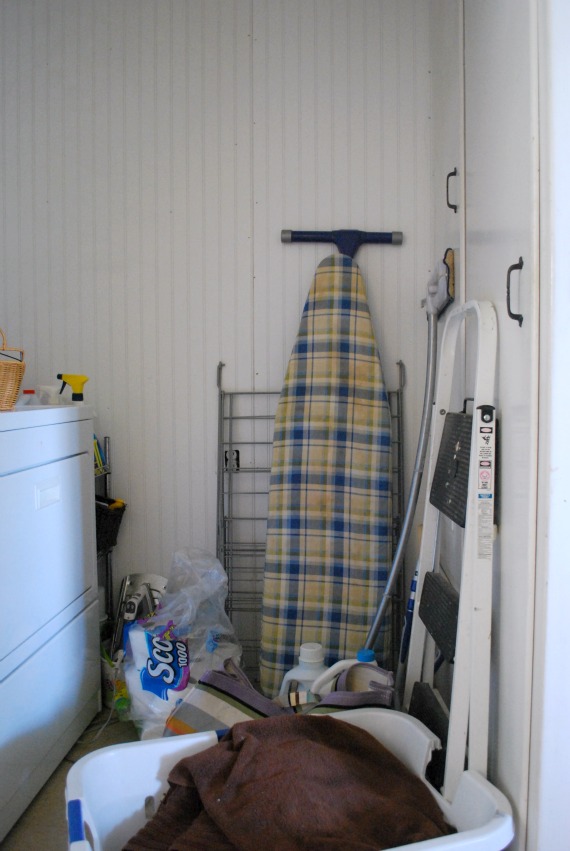 Because right now things are almost worse than the before.
The good thing about having to work slowly is that I was able to run through my 3947-point decision making process for picking out paint. From the beginning, I wanted to paint it my favorite color (Behr, Garden Wall), which is the same deep gray-green we have throughout the house. The Mister wasn't sold. He imagined a traditional laundry room color, like white or yellow. I nixed the yellow immediately. I get it; yellow is cheery and happy, and you should immediately feel that way in a yellow laundry room. I posit the following: the same people who only need yellow paint to elevate the chore of laundry from drudgery to merriment are the same people who whistle while they work and are excited about the limited edition Lisa Frank sticker sets at Urban Outfitters.
White was looking like a contender until all the beadboard went up. There is something about an all white room that brings to mind a padded room. I love the idea of a white room, but I can't live with a white room. That's too bad, because they look amazing in everyone else's home. (Benita Larsson has mastered the art of making white look right.)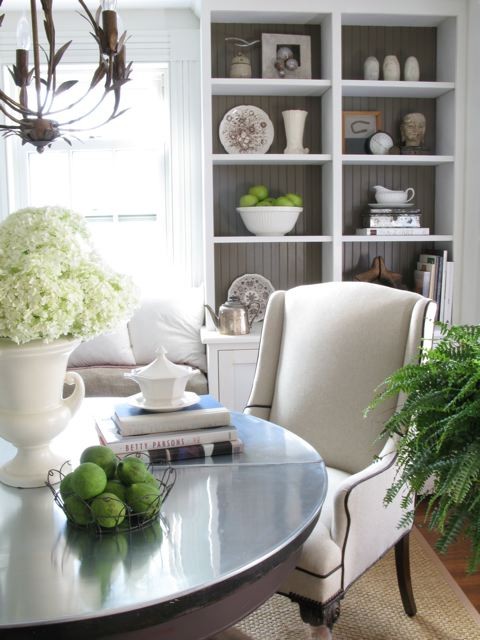 This picture by the male authored blog An Urban Cottage shows a similar gray paint balanced with lots of white, and is how I hope the laundry room turns out. We'll find out soon enough!
::::::
New here? For the next 31 days I'm living according to the famous William Morris quote, "Have nothing in your houses that you do not know to be useful or believe to be beautiful." You can learn more about the project here, and catch sneak peeks of my projects by following me on Facebook, Twitter, or Instagram (I'm @pancakesfries).