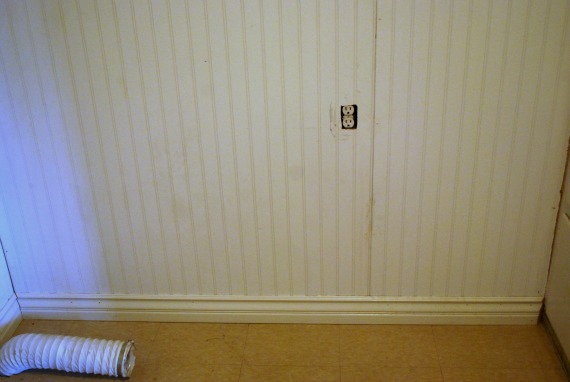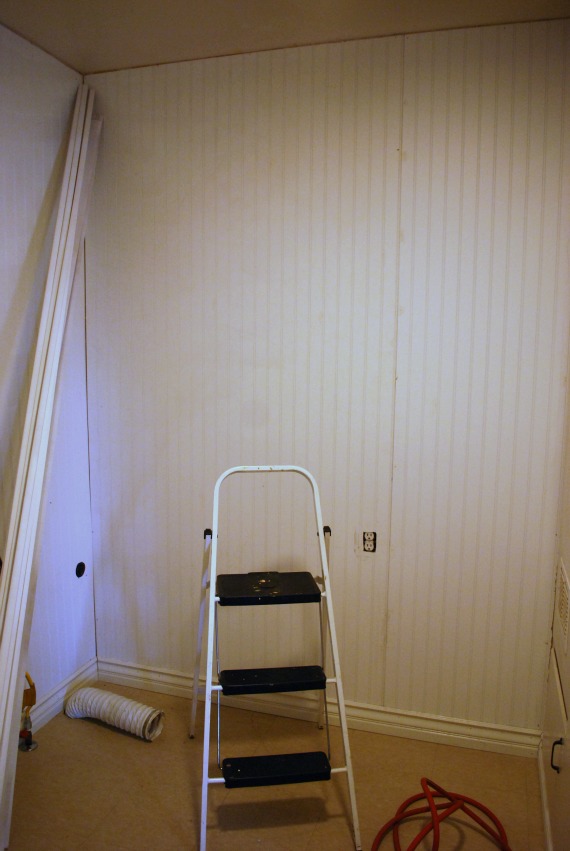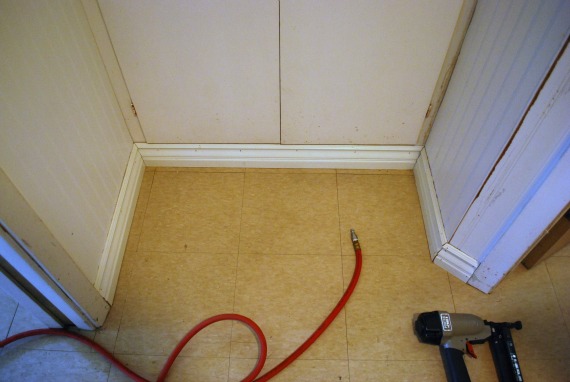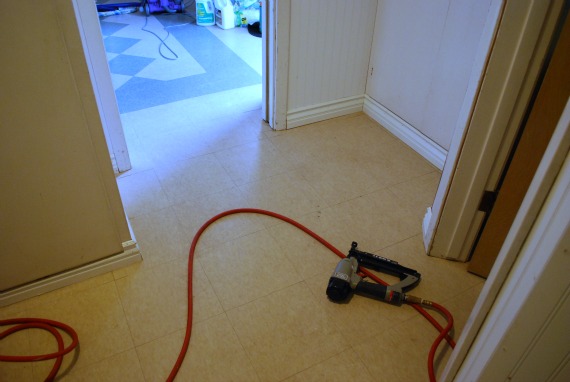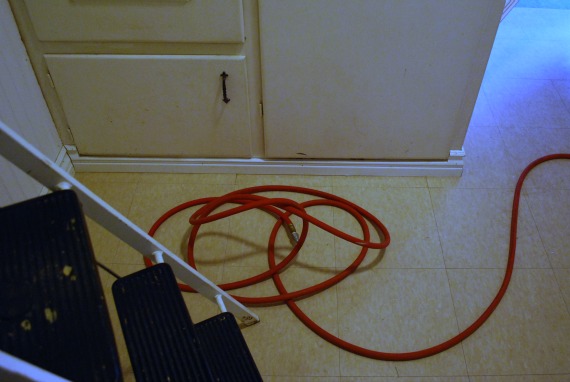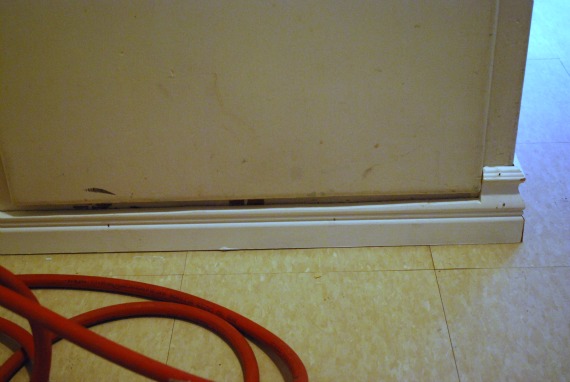 After Nico's soccer game we went to the lumber yard to buy trim, which took longer than expected because our corners are 22° angles and stock corner molding only comes in 90° cuts. We figured out a way around the problem and think (hope!) it will look good. Then we had to clear out the laundry room for the 3rd time in one month. Between that and the priming, measuring, cutting, and nailing, he spent 5 hours working in the laundry room on Saturday. I felt bad just standing around, but he kept reminding me it was a one-person job.
Translation: you're hovering and making me nervous. Go away.
He did such a great job wrapping the baseboard around the doors of the broom cabinet. Originally, there was teeny-tiny trim molding next to builder grade baseboards. It looked slap-dash. He won't be thrilled I'm showing pictures before it's been filled, caulked, and painted, but too bad. I think he did a great job and am proud of him. (He didn't yell or curse at his tools once!)
Tomorrow will be a record long day. We'll finish up the trim and crown molding. I've got my fingers crossed that we can also fill and caulk everything so that I can then paint the beadboard, cabinets, and trim during the week. That reminds me, I need to find hinges and handles.
This is taking forever. They aren't kidding when they say the devil is in the details!
New here? For the next 31 days I'm living according to the famous William Morris quote, "Have nothing in your houses that you do not know to be useful or believe to be beautiful." You can learn more about the project here, and catch sneak peeks of my projects by following me on Facebook, Twitter, or Instagram (I'm @pancakesfries).