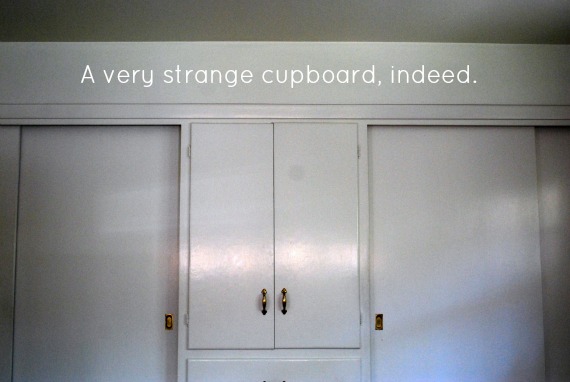 We have a strange cupboard in the bedroom. It's deep and tall and I'd find it far more exciting if I could open it and travel to different world to have tea with a satyr. I don't understand its purpose, or at least the purpose during the 1950s. Some guesses I've had over the years include hat boxes, luggage, and bed linens. In fact, it is the same linen closet I have in the hallway, just sandwiched between two closets.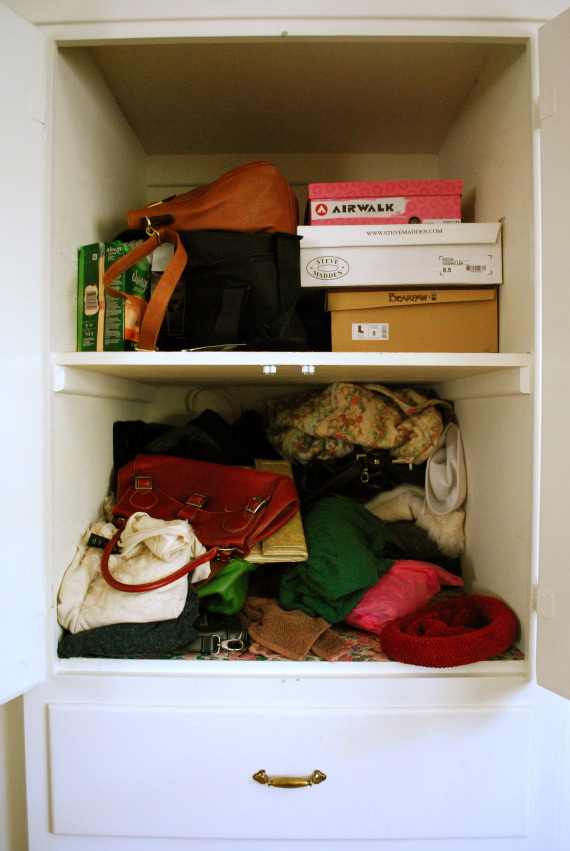 I used it as a repository for things I don't need, use, or know I have while I waited for inspiration to strike. The only items I used regularly were 2 of the 10 sweaters. Those would be the two in the front, folded as neatly as possible.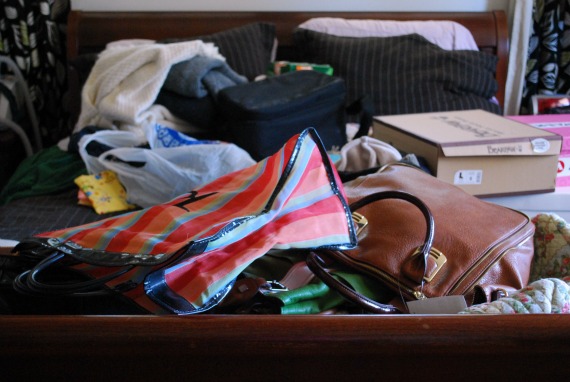 I took everything out and pretended it was Christmas. Yarn! I always wanted to start knitting. Ski gloves! These will come in handy the day after never in Southern California. A darling coin purse, change included! I'll save the 83¢ in case I run out of gas on the side of the road and need to buy a vial of vapor. The boots met my approval, as did 50% of my purses.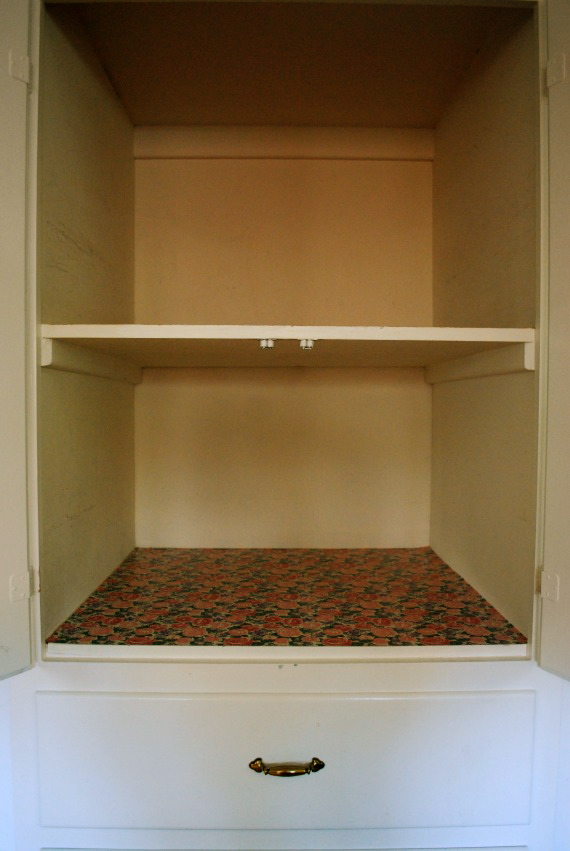 Once I cleared everything I out, I had plenty of room to store all of my sweaters plus a few more still waiting for me in stores. I had a small pile of thick, classic sweaters from nice brands I stored for later. "For later" meant, of course, when I lost weight. The sweaters weren't far off in size. They could work. Better stated, I could push it, but I'd be a fat girl in a little sweater.
I almost put the too-small sweaters back in the cupboard. Almost. But I decided getting back to a more comfortable size should be something I celebrate with a new sweater, not something I acknowledge with something I wore 10 years ago and kept because it was expensive. The more I thought about it, the more holes my argument developed. If I kept the small sweaters when I was too big, did I have to keep the large sweaters when I was too small? It seemed that no matter my weight, keeping clothing that didn't represent my current size celebrated a failure from the past or yet to come. I put them in a bag for Goodwill.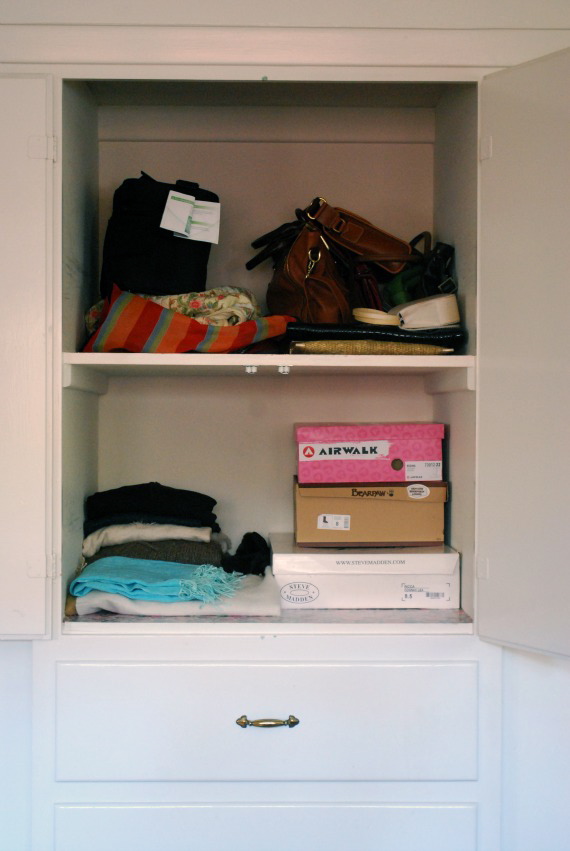 The sweaters that fit me and make me feel put together are right where I can reach them.
New here? For the next 31 days I'm living according to the famous William Morris quote, "Have nothing in your houses that you do not know to be useful or believe to be beautiful." You can learn more about the project here, and catch sneak peeks of my projects by following me on Facebook, Twitter, or Instagram (I'm @pancakesfries).