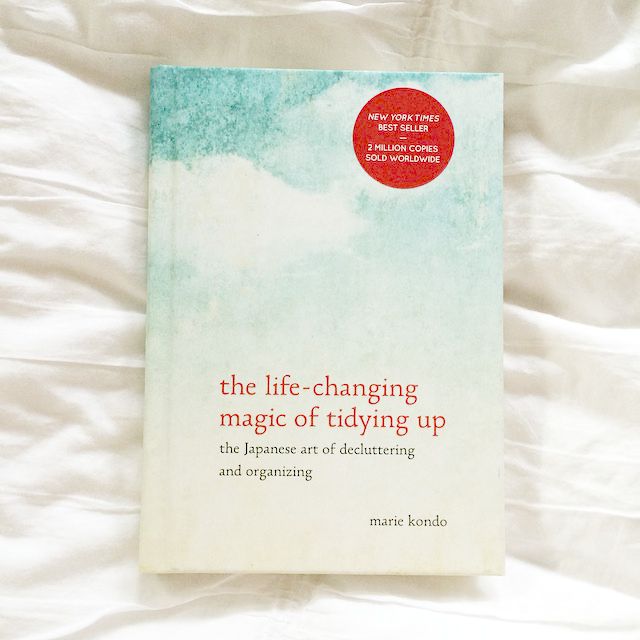 "The Aurors are part of the Rotfang Conspiracy, I thought everyone knew that. They're working from within to bring down the Ministry of Magic using a combination of Dark magic and gum disease."
J.K. Rowling, Harry Potter and the Half Blood Prince
–
Marie Kondo is the Luna Lovegood of tidying, and I love her for it.
The Life-Changing Magic of Tidying Up is a juggernaut among organization and decluttering books because Marie Kondo is a zealot. There is only one way to live in a tidy home, and that is the KonMarie way. She has a strict folding policy; she demands that you only keep items that spark joy; she anthropomorphizes her socks.
Marie Kondo is also a marketing genius. The treatment she demands for hosiery is the best way to show what works about this book and why it has so many fans.
Treat your socks and stockings with respect

Have you ever had the experience where you thought what you were doing was a good thing but later learned that it had hurt someone? At the time, you were totally unconcerned, oblivious to the other person's feelings. This is somewhat similar to the way many of us treat our socks.

[…]

Never, ever, tie up your stockings. Never, ever ball up your socks.
This is classic Kondo. She leads off with an out-there observation involving inanimate objects, lectures the reader on their deplorable behavior, and then closes with a bright-line rule in bold.
At this point, you are either laughing or offended. I laughed because if nothing else, her imagery and language is excellent.
With the reader's attention suitably drawn, she explains the reasoning behind the rule.
The socks and stockings stored in your drawer are essentially on holiday. They take a brutal beating in their daily work, trapped between your foot and your shoe, enduring pressure and friction to protect your precious feet. The time they spend in your drawer is their only chance to rest. But if they are folded over, balled up, or tied, they are always in a state of tension, their fabric stretched and their elastic pulled. They roll about and bump into each other every time the drawer is opened and closed. Any socks and stockings unfortunate enough to get pushed to the back of the drawer are often forgotten for so long that their elastic stretches beyond recovery. When the owner finally discovers them and puts them on, it will be too late and they will be relegated to the garbage. What treatment could be worse than this?
This is brilliant! I almost love this book more for her strategic and engaging writing style than its content. Again, Kondo grabs the reader's attention by beginning the lesson with wild declarations. In this case, we're all sadists when it comes to our socks. Then she sneaks in a brief home economics lesson on fabric care in such a disarming way that the reader doesn't realize they just read a lesson on sock care. When you take away the loony language, she's basically saying that when we roll our socks, we keep the fabric pulled and tense, which, coupled with the friction that occurs during storage, weakens fabric elasticity and shortens the lifespan of your socks.
Same lesson, two different lesson plans.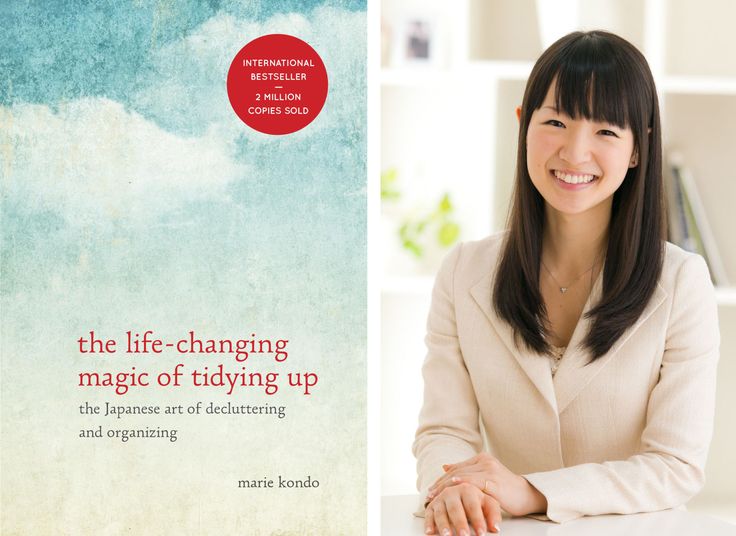 Once I figured out Kondo's teaching style, my appreciation for the book skyrocketed. Kondo made home economics humorous and inspirational. If a quirky Japanese woman who sends her cell phone thank-you notes can do it, I can, too. She makes it sound fun, like there is nothing she'd rather do than fold socks properly. What she says isn't too far removed from what I learned during two years of The William Morris Project, so I feel confident in what I have done and in what I am going to do.
I'm moving forward with my Thursday WMP posts, but I'm going to employ KonMarie methodology as best as I can. I won't be 100% true to the book. I knocked off 1/2 star from my review because some aspects seem unrealistic or were vaguely explained. The KonMarie way has you purging all at once, yet she never explains what that means. The whole house? The whole category? She implies it's the whole house, but I don't see her clients working around the clock or taking time off work the complete an entire house purge. The size of my American house alone–and I live in a modest-sized home–prevents me from tackling everything in one day. This will be a long-term project lasting at least two months.
Her instructions to get rid of anything that doesn't "spark joy" were also vague. I understood the concept–it's similar to the William Morris quote–but I wanted a sharper definition. Additionally, many of us are in a position where there are items we must keep not because they "spark joy," but because we can't afford to replace them. My clothing, for example, and nearly all of the glasses in my kitchen.
This leads me to the final area I found lacking. Marie Kondo asks that we organize in the right order: clothes, books papers, komono, and things with sentimental value. Komono, Japanese for miscellany, is an enormous category that includes the kitchen. Absolutely not, Marie Kondo. Absolutely not! The kitchen is the lifeblood of most American homes and a hotspot for useless items and clutter. Komono sounds like the place enthusiastic organizers go to die. Tighten up that category, woman. It's a balled up sock rolling around in a drawer, bumping into other categories.
I suppose that's what the second book is about, you sneaky, brilliant woman.
Next Thursday I'll be posting the first step: visualizing my destination.