Hello! Please click on the image below if you would like to learn more about The William Morris Project. Thank you for visiting!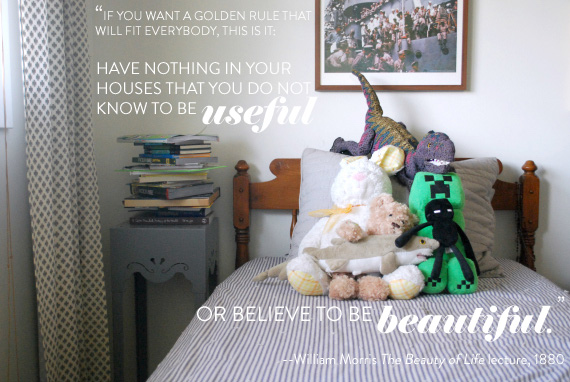 Every week Mikey's teacher has her students write a weekly journal entry to share with their parents. I'm pretty sure I've mentioned this before, but if I haven't, there you go. The parents are supposed to reply to the journal entry with their own faults. Mikey consistently writes things like "I want another sleepover, mom! Please!!" or "I can't believe Mrs. Francis benched us at recess for running on the jungle gym. I know we're not supposed to, but we always do it! Teachers are no fun." This week he made an impassioned plea about X-Box Live, X-Box Gold, and being friends with lots of people, but especially Stampylongnose. "I WILL DO ANYTHING TO BE HIS FRIEND, MOM!!!"
Oh, really now? I can't wait to discuss Generation Like.
I responded to him about friends and social media and typical parent stuff that I don't think was my best effort. My delivery sounded more negative than I liked, but I at least closed with "this is something we need to talk more about in person. Love, Mama." I'm not sure what I will say about social media, because in a lot of ways it's excellent. Like, for example, today's post and my new dishes. That's all thanks to social media.
I know I've been talking about buying new dishes for years now. It took longer than I anticipated because I had it in my head to buy 10″ dishes. Standard dishes these days measure 12″-14″, which was the size of a charger in the 1960s. Some researchers believe our increase in weight as a society has a lot to do with the increase in plate size because, visually, people like to eat their meals off a plate that is 70% full. (You can read more about the small plate movement here.) Years ago, when I lost 50 pounds and was on a very, very strict meal plan, I started eating off of our salad plates because my dinner looked sparse and pathetic off our hubcap plates. It's a habit that's stuck with me ever since. In fact, our whole family eats off the salad plates. The regular plates are enormous and heavy. So heavy! Plus, they are our wedding plates so there is crazing and cracking. I needed to replace them.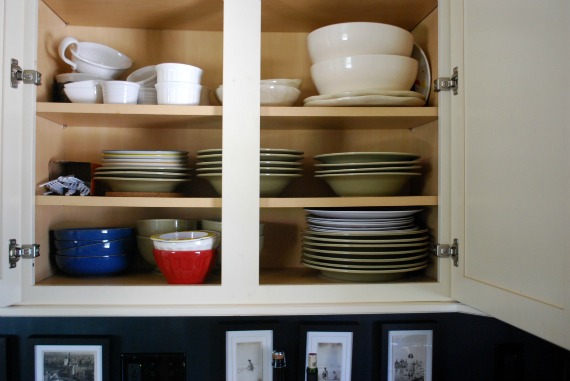 If we didn't eat off the salad plates, we ate off our melamine party plates. They were much lighter and less fragile–important since the boys now do the dishes–and, after 14 years of daily use, our 12 salad plates had been reduced to 3.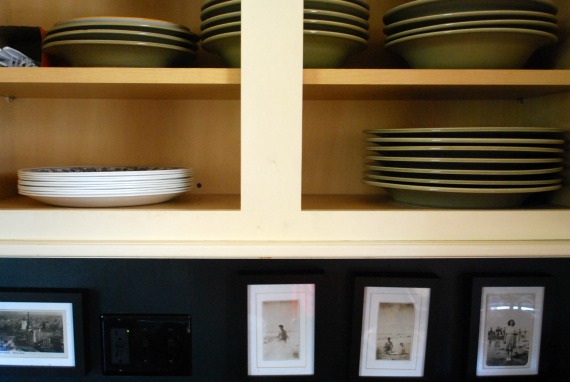 I didn't go on an insane search for the perfect dishes. I figured they would pop up eventually, though I did underestimate how difficult it would be to find plates in a smaller size. I was complaining about this on instagram when several people mentioned Corelle. They said everything I wanted to hear: light weight, durable, small in size. I looked around our area, found an outlet, and took the family with me to see if they approved. I thought I would get plain white ones, but no. They wanted something with a pattern. This grandma pattern, in my favorite blue and white, pleased everyone. Except maybe Nico. He wanted lime green ones.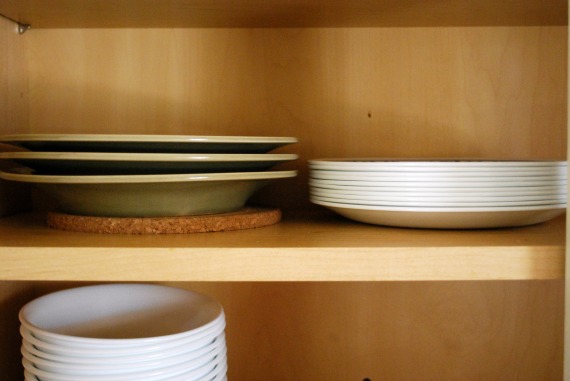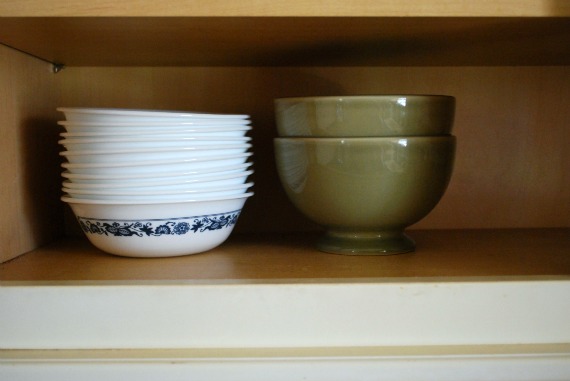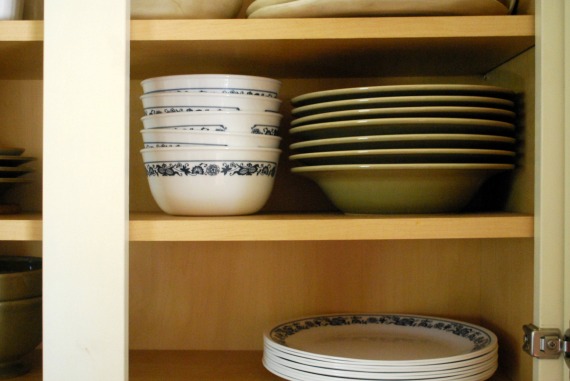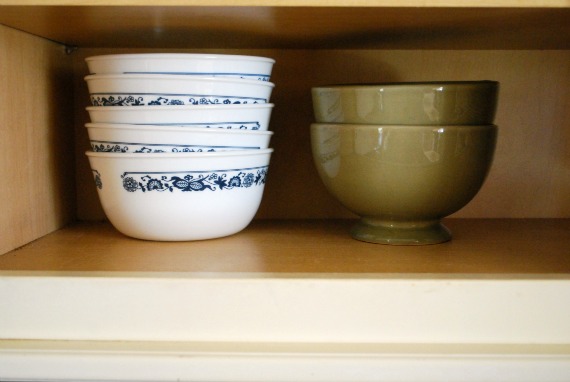 Here you can see the difference in size! Amazing. I can stack all 10 pieces (that's what we bought of each) and keep it in one area as opposed to before where I had to spread everything across all the cabinets to fit. Loading the dishwasher is now a dream.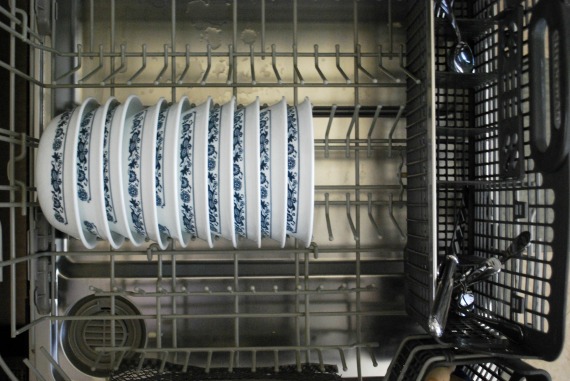 According to my dishwasher manual, that small row is supposed to be for salad plates or bowls. Never have I been able to fit bowls in that spot.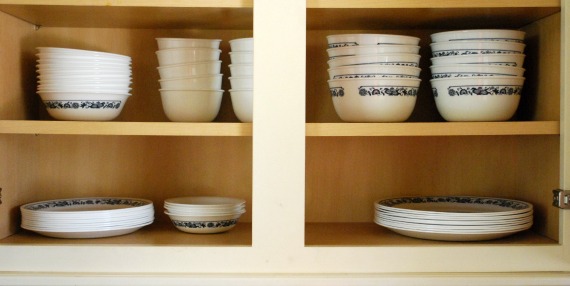 What used to take up an entire cabinet now fits easily on two shelves with room to spare. As far as the quality, well, I wouldn't serve Beef Wellington to the Queen on them, but they are fine for everyday use. Corelle is a glass/porcelain mix. They are thin, very light weight, and chip resistant. They can go in the dishwasher, microwave, and oven. They have a 3 year warranty, so if they break or chip or show any sign of damage, I can go to my nearest store for a new plate/bowl/whatever. My store doesn't ask for a receipt, so the manager told me that really the warranty is for longer than 3 years.
I just sounded like a commercial. I'm still getting used to them and still selling myself! I felt really weird donating all our dishes today, but I know months from now I will look back and wonder why I waited so long.