New here? Click on the image below to learn more about The William Morris Project.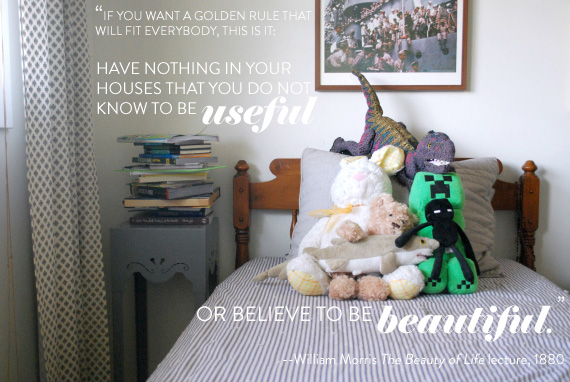 Yesterday was a really weird day. It seems like Monday was Monday for everyone. Seriously MONDAY.
My site was down all morning. The Mister is out of town. Mikey has two reports due on Friday. I had to go to the funeral of my kindergarten teacher's aide. (I didn't have to, but come on.) My friend's three kids are sick, and my other friend was laid off. I was an awkward witness to an argument between two people, twice. (Not the same two people, thank goodness.) Someone sent me an email I wasn't supposed to get. An all around strange day for a lot of people.
Good things happened, too. I received the BEST message from a friend on Facebook. I went on my walk. Choir practice and Nico's piano practice were cancelled, leaving time for Mikey to knock out an enormous chunk of one report. I'm back in the library. I haven't had a migraine in days. And, because I didn't procrastinate over the break, I have a quick post to share.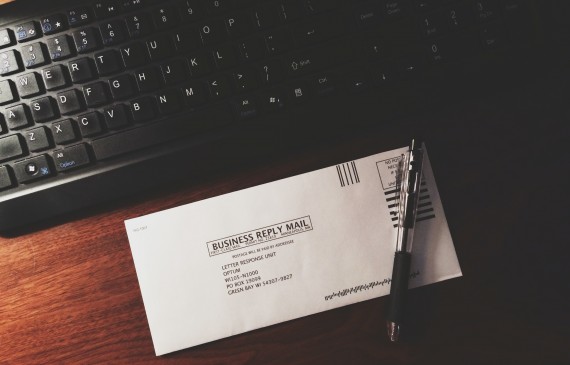 I don't know if I ever mentioned Nico's concussion from over the summer, but he fell off a pool slide and landed on his head. Hospital visit, doctors, etc. Months later, a questionnaire came in the mail for me to fill out. It was brief, so I kept putting it off. I finally sat down a couple of weeks ago to fill it out after I received another copy in the mail. It didn't take me 5 seconds to complete. That piece of paper cluttered my inbox for months when it could have been in and out of the house without touching my desk.
My plan for the year will be to follow the first of Thomas Jefferson's 10 Rules of Conduct. It goes hand-in-hand with The William Morris Project. The other 9 aren't so bad, either.
Hang in There! cat // Jefferson's 10 Rules print by Beautifuseful (nice name) available here.