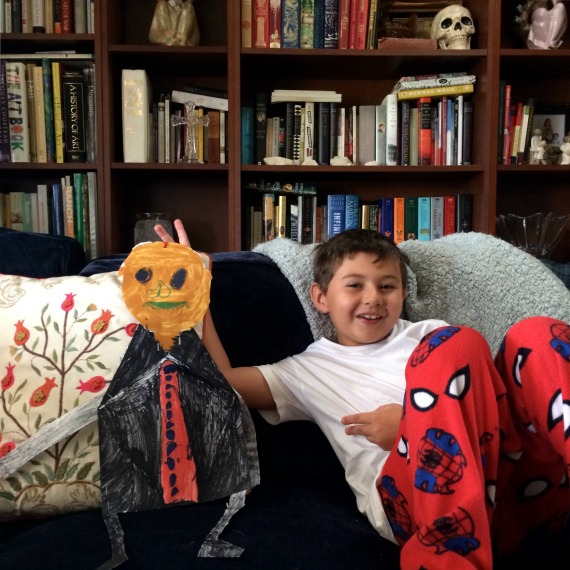 I'm trying to get back into the habit of blogging again. My NaNoWriMo project is going terribly! I think I made a mistake deciding to just focus on that and not NaNoWriMo and blogging because by stopping my writing here I seem to have shut off a creativity faucet. I stopped the closest thing I had to a daily writing practice. Fail! Oh well, live and learn.
Nico was sick this week, but not so sick that he couldn't make 3,000 paper airplanes and shoot them all over the house. I told him to find something else to do, so he decided to make a toddler sized vampire. We call him Count Flatula in honor of Flat Stanley.
I responded to the comments from yesterday's post after spending all day long at a 1st grade field trip. I am many things, but I am not a field trip mom. I can spend hours with kids grade 1st-7th several days per week, but put me with a few moms for one day and I come home drained of all energy.
I made a craft for the 5th graders. If they like it, I'll share it here. If they don't and think I'm a total old lady dork, we'll pretend I never mentioned it, okay?