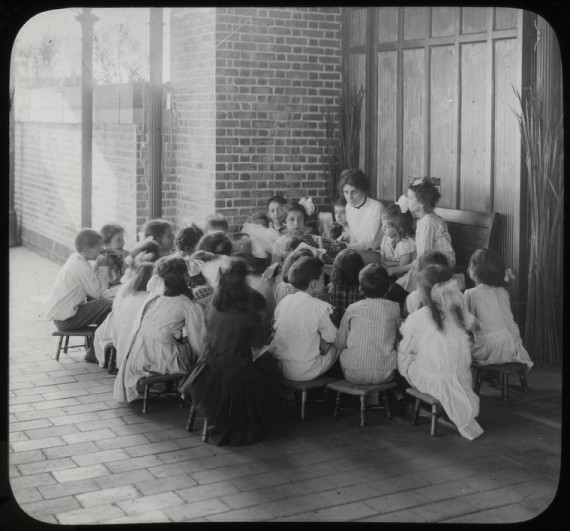 I've been at the library now for about two months and I still love it so much. I love the kids, the books, the same everything I've mentioned loving before, but I don't love everything.
I don't love putting away the books since I still haven't organized the shelves in the young adult section. Everything I've researched and read about library operations say nonfiction should be organized by the Dewey Decimal list of call numbers and fiction should be by alphabetical order by author's last name unless it's a biography or autobiography. In that case, it's arranged alphabetically by the last name of the person written about. You also have general separations for age groups/reading levels. You're not going to shelve Clifford the Big Red Dog by Norman Bridwell next to Forever by Judy Blume.
The partially organized shelves means finding books for kids isn't always something I love, either. I love finding the right book for the right child. I love it. Anyone who has asked me for an opinion on books knows I'm always willing to help out. But I volunteer in a library without an electronic record–without a paper record, even–and rely mainly on my strong photographic memory, which has served me well these past two months. But there is only one of me and dozens of kids who are eager to find the right book.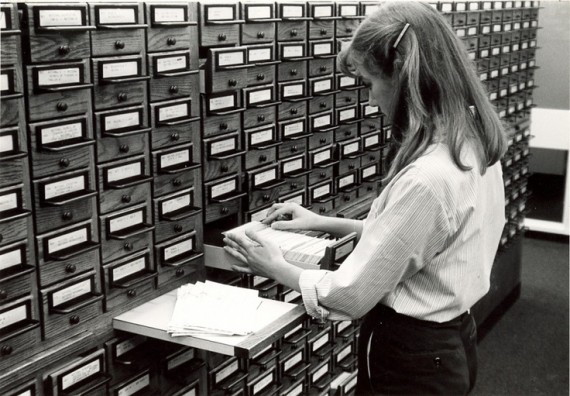 This has me wondering why it's so important for elementary school libraries to organize their collections traditionally. If the goal is to encourage reading and allow students to browse the library shelves and discover something new, maybe school libraries should organize themselves like bookstores. City libraries, college libraries, and certainly law libraries are in place to facilitate subject access. You walk in, for the most part, with a goal. You have a mission. Elementary students stumble in like excited puppies with no real plan unless they are working on a science or history report. Finding a book, especially for a reluctant reader (I hate that label), is a lot like diagnosing a patient who walks in with "body aches." It takes digging. They can't tell you what their favorite book is because they "don't really have one." They "kind of like scary, maybe" until I show them all the Mary Downing Hahn and they shrug their shoulders. I walk two aisles back and show them all the Tony Abbott. Nothing. I walk forward three aisles–past where I started originally–and show them all the Edgar Allen Poe.
Are you sure you like scary? Maybe you mean fantasy. And there I go: Rowling, Funke, Paolini, Lewis, Colfer.
This has been great as far as getting my 10,000 daily steps, but I know the kids, especially the older ones, would like more autonomy. I would love to organize the library according to genres and alphabetize within the genre. I already have a dinosaur, animal, sports, and "popular series" sections that I did last year and over the summer on a hunch, and they are a huge hit. My 5 sports freak boys spread across 6th and 7th grade hit the sports section every time. I ask them each week if they would like to try something new, but so far they're content with their section. Little J. in 2nd grade goes straight to the dinosaurs every week without fail. He knows where they are, he loves them, and during check out he tries to stump me with dino trivia. Impossible! He doesn't understand what it means to be Mikey's mom.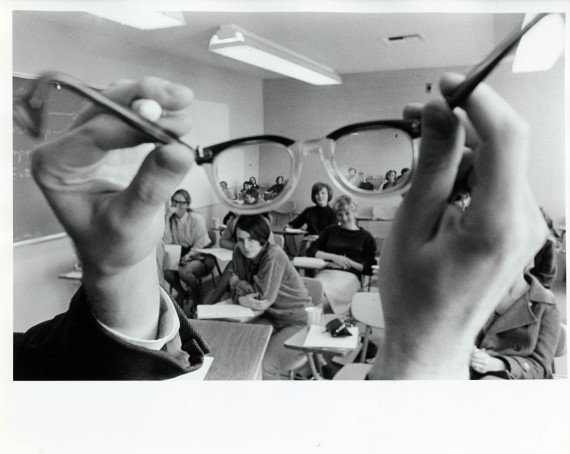 I can think of several reasons why the "bookstore system" wouldn't work. One, it flies in the face of tradition. Two, it reduces the role of the media specialist with an advanced to degree to that of a retail associate. Three, most libraries don't have the catalog to support sections according to genre. Four, change is hard, y'all.
I'm sure I'm missing several other reasons, ones they probably teach you in graduate school, but I doubt anyone can deny a Barnes & Noble store encourages reading more than a traditional library. (Assuming you go home and read everything you buy.) I should hope so, since it's Barnes & Noble's goal to get you to part with your money. (See previous parenthetical.) If the library system worked as a method to discover new authors and books, then bookstores would follow suit.
Let me add something else, and it's heartbreaking. Some of these kids have never been to a library. They download or they buy and borrow. Borrowing is very popular in the upper grades. One girl will buy a book and then pass it around to 6 of her best girlfriends at school. The boys, not so much. They have their books their parents buy and there isn't much back-and-forth sharing unless it's a huge hit like The Hunger Games. I spent a lot of time the first few days of school explaining how a library works to the younger grades.