It's a good thing I'm allowing myself to go slow and easy this month because I didn't have it in me to do anything more strenuous yesterday. I stumbled into the family room after a nap with a sick Nico (the way he holds his blankets kills me) and looked at the three magazine files of homework with a sad panda face. No plants, no flowers, no ugly before replaced with a pretty after. This project was going to be pure, responsible drudgery.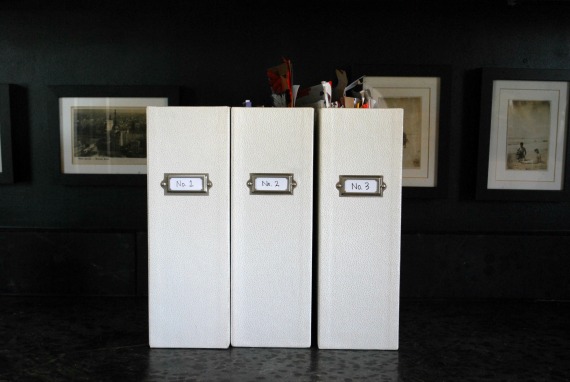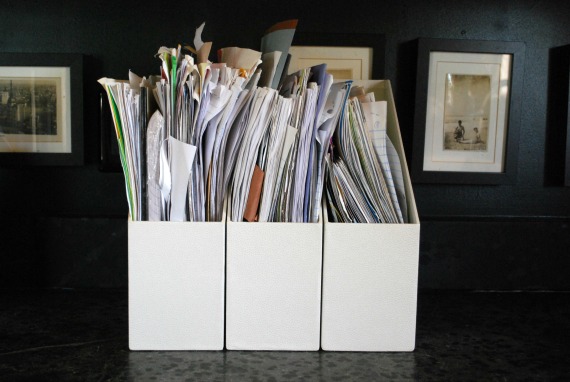 I won't pretend that I was wrong; it really was pure, responsible drudgery going through all that homework. There were some bright spots, though. I saw that I filed a lot of paper I could have tossed immediately. I'll need to make sure I'm trash proactive this year. I also found a pile of Mikey's short stories and comics. He went through a huge graphic novel/comic book phase last year, even starting up a comic book business that was eventually shut down by the teacher due to some sort of "comic book war" between competing "publishers." Mikey, of course, was right by my side to critique last year's drawing technique mercilessly and point out fatal plot holes. Oh, Mikey.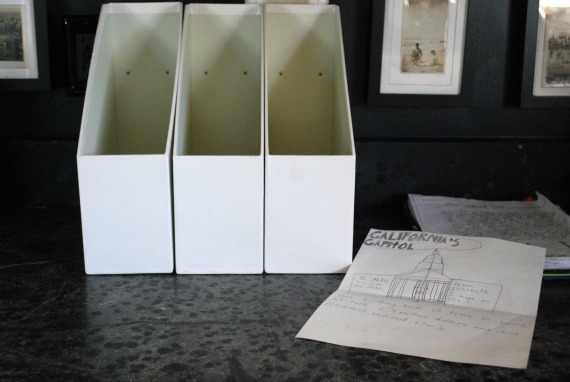 In the end, I kept 10 pieces of paper for the boys' memory box. One was a picture to Mikey from a classmate named Elizabeth.
The first time I met Elizabeth was last year, her first year at Mikey's school. The boys and I went to one of the city libraries after school one day and this Anna Chlumsky look alike came running at us from one of the aisles and stopped two inches from Mikey's face.
"Hi, Mikey! How are you? Do you come here everyday? I'm here waiting for my dad. Just me and my older brother, doing homework. So, do you come here everyday?"
Mikey, being male, processed her many words as if a pelican had just landed and asked him the time. He looked up at her, because of course she's much taller than Mikey, the 2nd smallest kid in class, and said, "Uh, yeah, hi."
I tried to encourage conversation, but apparently somewhere there is an abbey with a cot that has Mikey's name embroidered on the burlap pillow. Elizabeth and I ended up having a lovely visit while he picked the library clean of dinosaur and military history books.
"Uh, yeah, bye."
Elizabeth became my friend from that point on. When I came to help Mikey with his fossil presentation at school, we chatted. At church, we chatted. At pick up, we chatted. She's chatty and nice.
This year, when the class clown made fun of Mikey for getting a math question wrong, she was one of the few who didn't laugh. She asked me during library time if I thought Mikey would like a dinosaur book she just happened to find on her shelf at home. I told her yes, definitely, but only if it was a book she didn't want to keep for herself. She said she'd think about it, because she's thinking about becoming a paleontologist, too.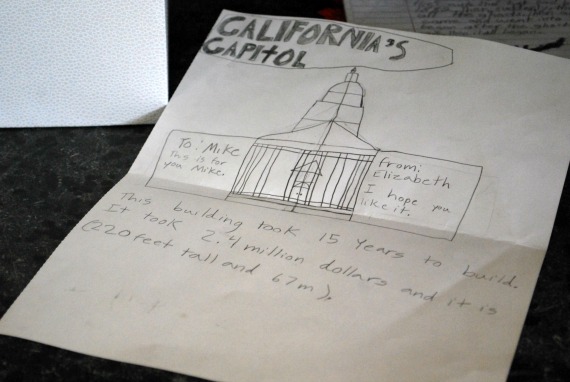 Years (and years) from now, when Mikey no longer sees girls as baffling creatures to avoid at all costs, I'm going to hope he picks the type of girl who use facts about neoclassical government buildings to make friends.