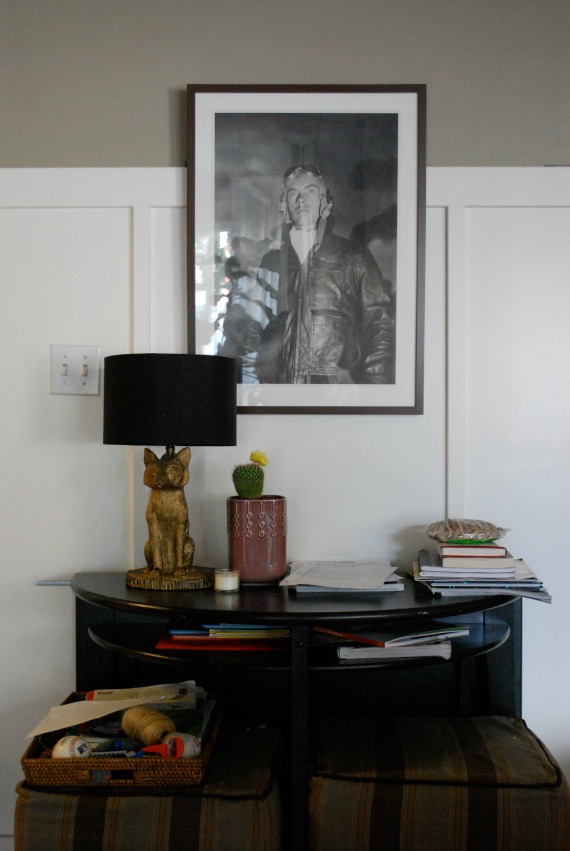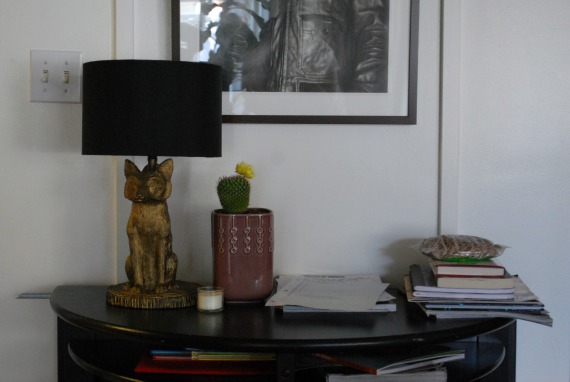 This old, painted demilune table from IKEA sits against the tiny supporting wall that joins the dining room to the living room. Join being a relative term for an open floor plan mid century home. I always imagined an etagere full of plants in that spot because of the great light it gets, but until that day this table works. It actually works well because it allows me to store ottomans for extra seating out of the way. Where it doesn't work well is that it's become a landing strip for anyone with an XY chromosome.
My contribution to this mess is zero percent. I'm hardly bragging, since every other project in this series has been all me. I'm just pointing out the obvious, that sometimes you clean up messes that aren't your own. I had someone ask me what the point was in me doing The William Morris Project if someone was always coming from behind and messing it all up, and I guess the point is that a decluttered environment makes me happy and brings me a sense of peace. It's easier to keep up. It piles up again because we are living, breathing creatures with lives. A perfectly clean house is a perfectly empty house.
The other question is what I do with all the clutter. Most of it can be thrown away, and I suspect if your clutter has been piling up for more than a couple of weeks or so, yours is mainly trash as well. The only items of mine that haven't been clutter have been school paperwork, and that's all over the house because I have yet to clean out my system from last year. I need to do that and I need to revamp it, too. As the boys get older, they have more paperwork I need to hold onto and reference regularly. It's no longer about stuffing it into bins until it's time to purge at the end of the year.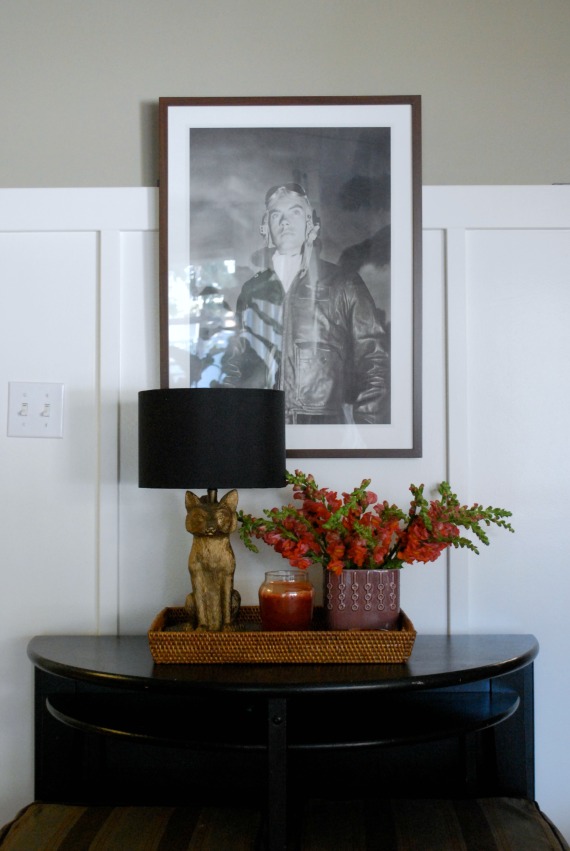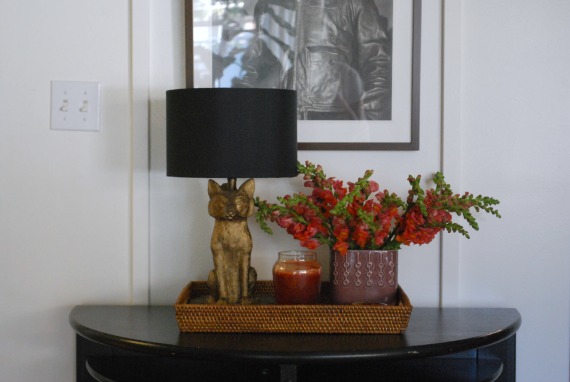 More flowers, this time snapdragons. I'll tell you what, if not eating out means I get to buy myself two or three $3 bunches of flowers every week, it's totally worth the sacrifice–and it's still less than what I would spend in coffee in one month!