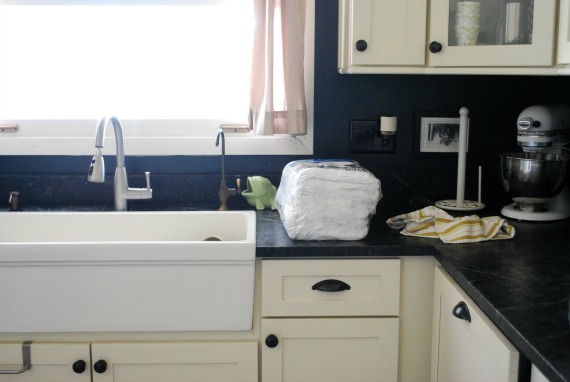 When I asked for advice on eliminating paper towels, we had already been out of paper towels for a few days. I figured it was as good a time as any to quit and, like I said earlier in the month, jumping in with both feet seems to work for me. I read through the comments and thought about the suggestions for a few days while I washed and rewashed the same three dish towels. Ashlea recommended this post on giving up paper towels, which I thought was good. I took it as a sign that Kelly from Imperfect Homemaking stores her towels in the same small drawer I have to the right of the sink.
I told the family what we were doing and that we are in Phase 1 of a multi-phase plan. As predicted, they cared not a wit.
Phase 1 is about replacing the paper towels, which I did with bar mop towels. They were the cheapest by far at 60 towels for less than $20.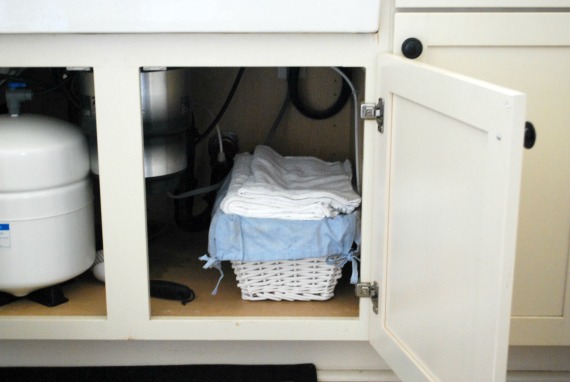 I was able to fit 25 of them in the drawer to the right of the sink by folding them in half and rolling them like little cigars. It looks fussier than it was because it took me no time at all to do. The remaining towels I placed in an old basket (from Mikey's nursery) under the sink.
Phase 2 will include hand towels for drying hands (duh) but since I was able to find a pack of 60 bar mop towels, it's not as pressing as it was earlier this week.