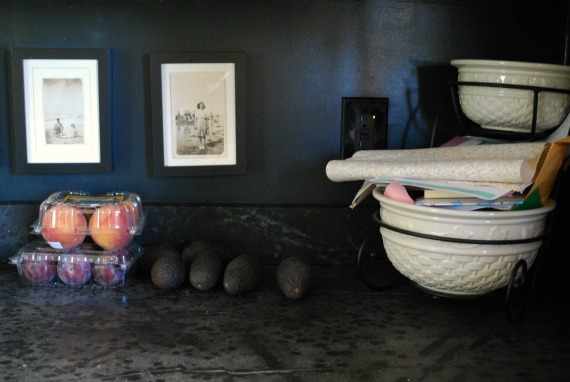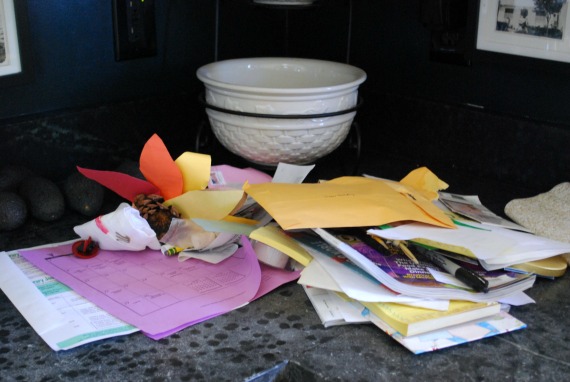 Okay, so this William Morris series I'm doing this month? Best idea ever. I know I'm known for a more balls to the wall approach (just click on the category The William Morris Project to see two years worth of projects), but these small, 10 minute projects are so, so satisfying and have such a huge impact in my day-to-day.
That phone area is what I see the minute I walk into the house. Now it's clean, instead of a reminder of what I have to do. Those flowers on my desk are a sight better than that crinkly Michael's bag and pile of homework when I sit down to edit pictures and write a post. And now, now I actually have a fruit bowl in which to store fruit.
I've been on the hunt for a fruit bowl since time immemorial, but so far I haven't found the Holy Grail of fruit bowls–because apparently that's what I need. Until then, I've made do with a chip/dip bowl set my mom bought me. It's not something I would buy, but it has come in handy for parties. It's impossible to store (which is why I would have never bought it) so I keep it out on the counter and use it to collect fruit…ostensibly. Really I use it to collect crap.
I can tell you how long this area has bothered me: since Thanksgiving. I know this because that's a Thanksgiving decoration in that pile of clutter.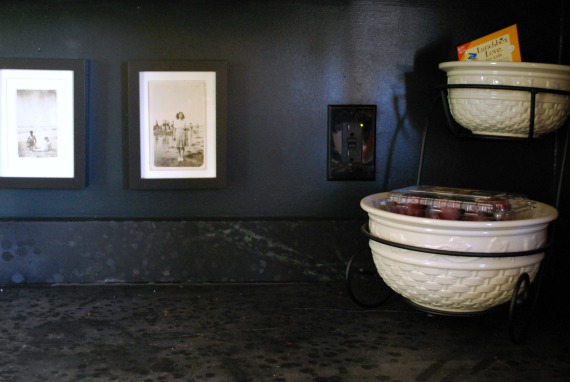 Later in the afternoon, as the Mister put together some grilled cheese sandwiches for the boys, I yelled from the other room if he noticed there was fruit in the fruit bowl.
"It's so beautiful I don't even want to touch it," he said.