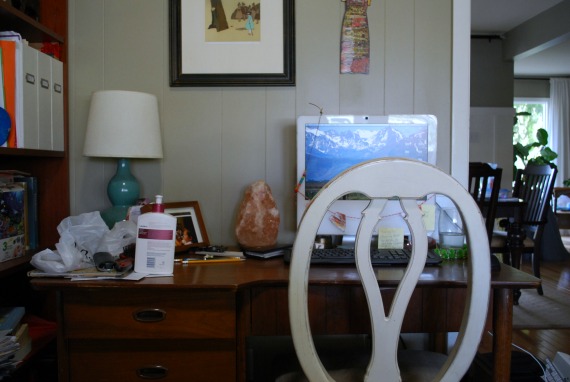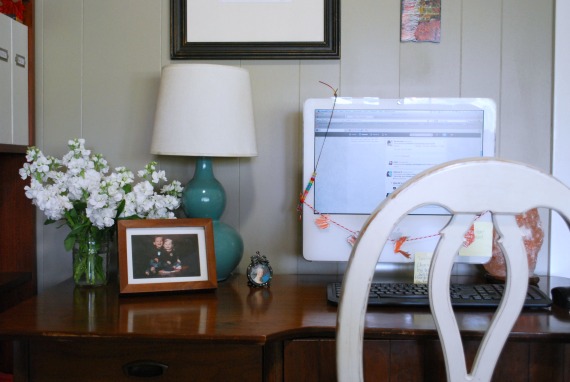 And that, folks, is how you kill 10 minutes. This week has gone well so far, better than I expected. I had it in my head that each project would take forever, even when I know–I mean, after two years I know–it never takes as long as you think it will. That Michael's bag was empty! For some reason I thought there were supplies in there that I had to put away.
Look at my jar of flowers! Stock, to be specific. Since I've been eating at home all week, I was able to treat myself with something pretty. A stock tip (heh) for those who aren't familiar with the flower: once you cut it and put it in water, they will droop and look like a bride left at the alter. Don't worry, you didn't get a bad bunch. They'll be tall and strong by the next morning. Just be prepared to refill your container because they go through inches of water per day!
My desk looks so nice now. The only thing it's missing is a set of dino porn. I'd like a collection for my desk so I can casually leave it out for company. You know, something to show that not only am I fun, I'm smart and know about history and science and stuff.