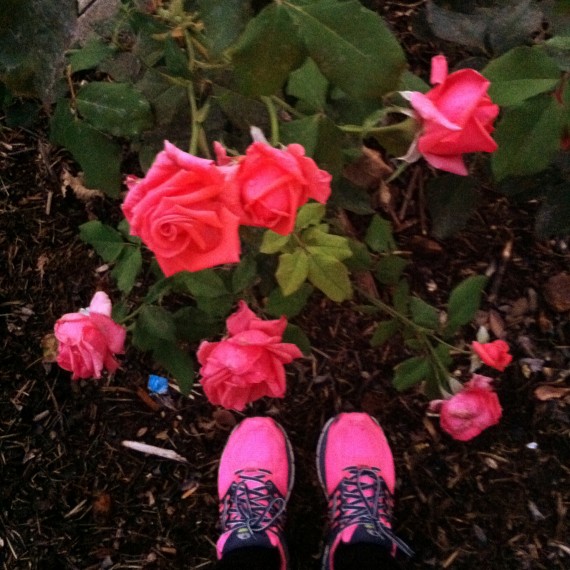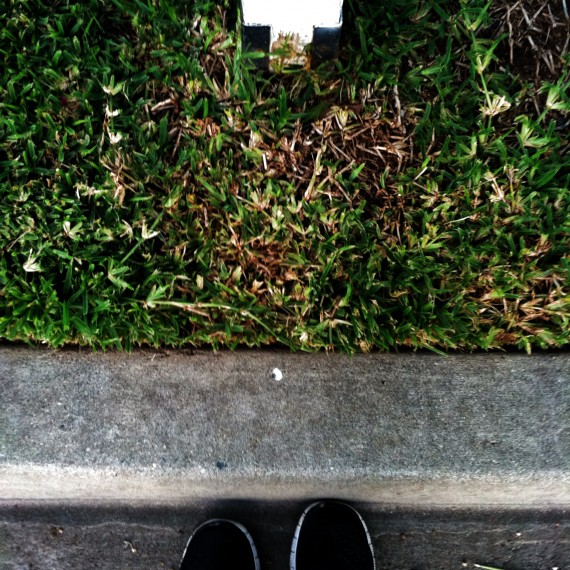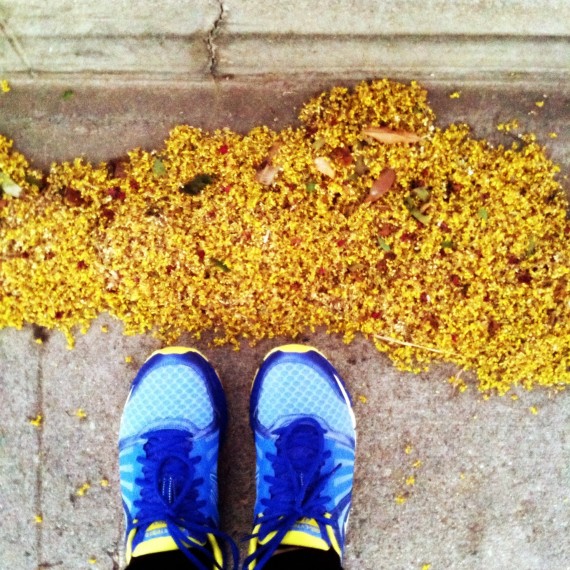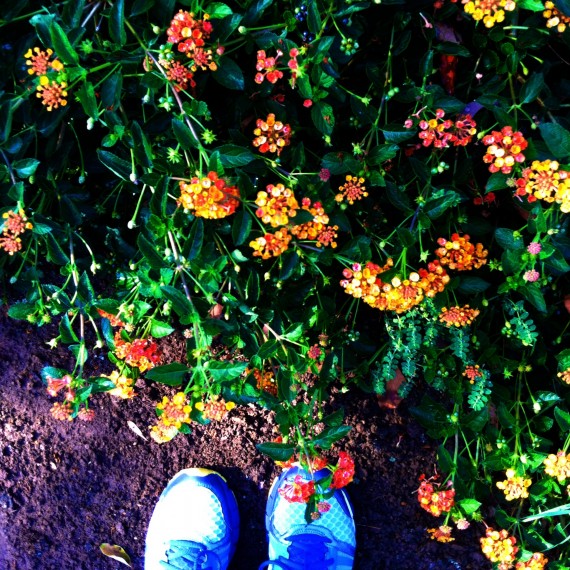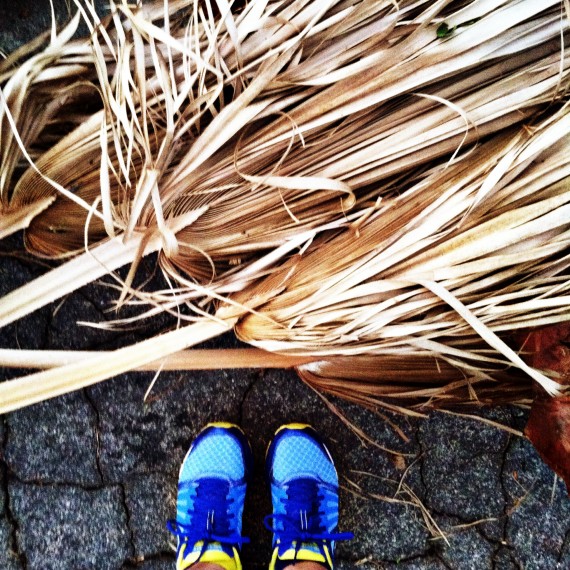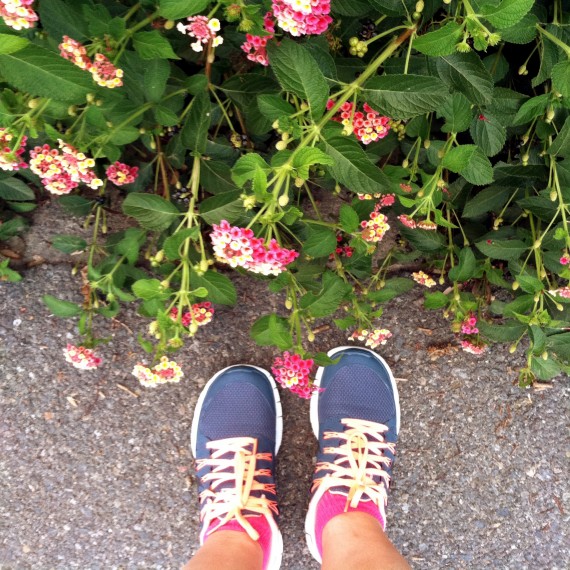 The weeks, not all of them are inspiring.
Last week I was sick, the Mister was gone, and if you noticed four different pairs of shoes in these pictures, it's because my feet were playing hard to get. To be fair, I'm now not sure if the hot pink Brooks I bought hurt or if I was getting sick, but I didn't figure that out until I bought the bright blue Asics. Those were comfortable on the heels of my feet, but made my feet pronate. I ended up buying a second pair of Nike Frees this weekend, which is what I had the last six months, and on the first day they killed my feet. Yesterday, not so much. I'm giving them one more day since I think my feet have been through hell this week. At first I thought I was being a bit "princess and the pea" about all this, but I know for a fact at least one other person who has been on this walking journey with me is going through the exact same thing and is waiting on pair #4 to arrive in the mail. Good luck to you, fellow princess.
This is why my post is a day late, in case you were wondering.
Song of the Week
While there is nothing like finding your child unresponsive in a pool of vomit to get the heart pumping (that happened!), I thought I'd go easy on you and do it with just music.
Nobody Else — Trampled By Turtles