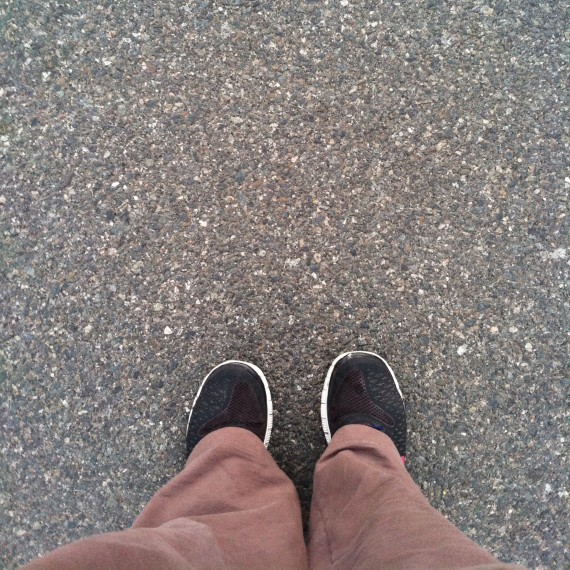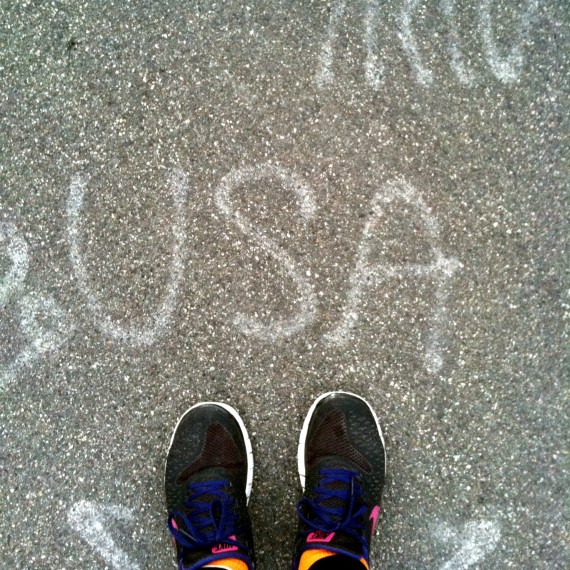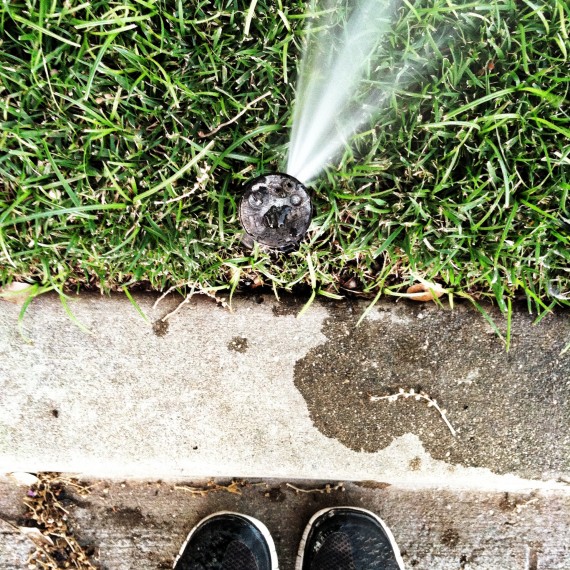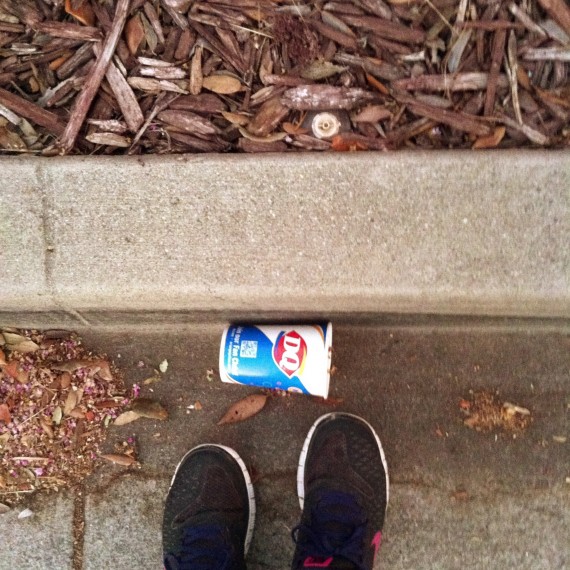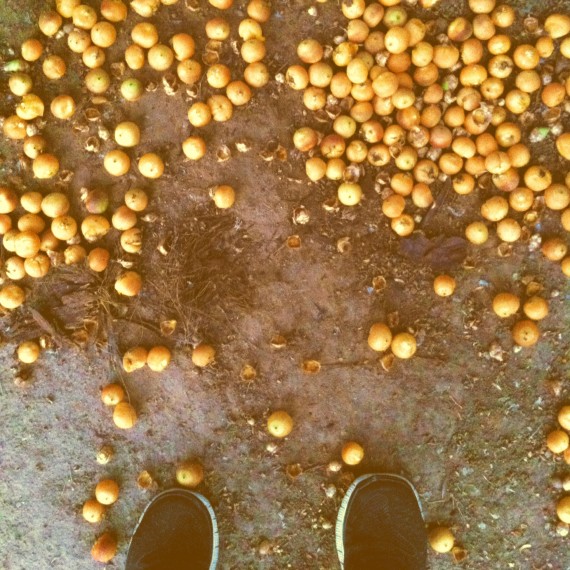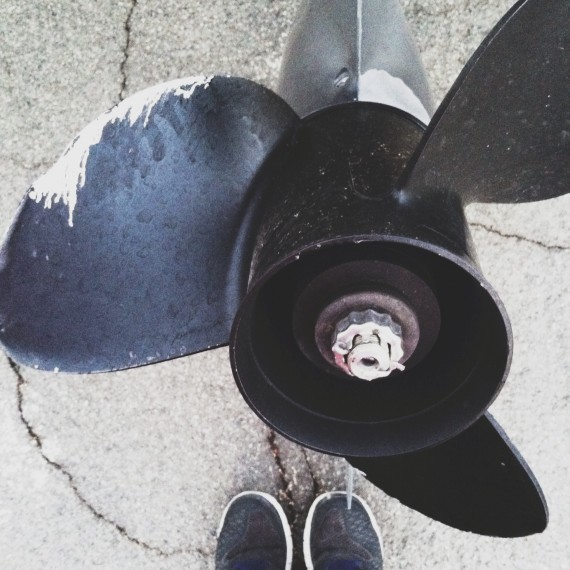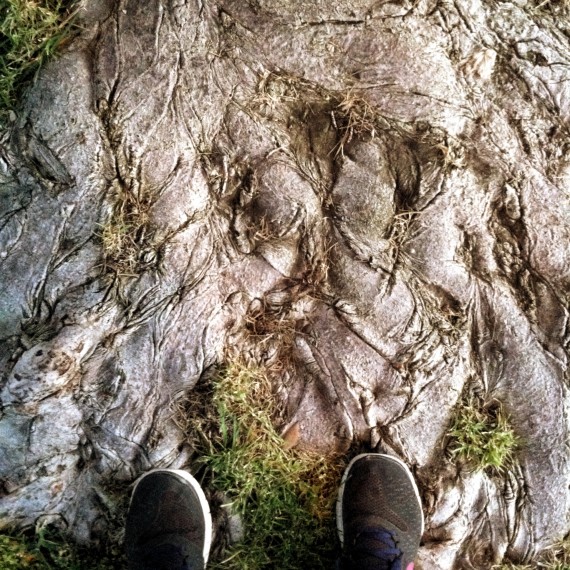 The Mister says my toes now look like Chiclets, and he's right. Rachel and I discussed this on Twitter last week, and we both agree this is an infrequently discussed side effect of daily, medium-long distance walking or running. Your feet, they won't look cute. Your toes, they'll look even worse.
These days it's popular to have toenails that aren't long but, you know, aren't super short and rounded, either. It's also popular to have smooth feet devoid of blisters and scars and callouses. That's what is popular, but those of you who walk or run regularly know it's just not going to happen. Or maybe it can, but it can't happen for me.
After years of DIY (budget), this summer I started getting monthly pedicures (benefit to all that traveling). It was great until it wasn't. Those pretty, squared off nails hit the front of your sneakers if you are walking downhill and if you walk fast/jog they can cut you and you will bleed. Ask me how I know.
If I had to choose between vanity and health, of course I'm going to choose health. Ugly feet be damned, and it's not like I was turning away foot modeling opportunities prior to my daily walks. My feet have always been the solid, dependable kind that cross countrysides versus the graceful kind that float across a stage and stops en pointe.
I had another pedicure last week and asked the woman to cut my nails so they would be comfortable in sneakers during long walks. Normally you don't pay someone to chop off all your toenails, but my hope was that a professional would cut them and somehow still make them look pretty.
Eh.
My new party line is that I choose health over vanity. In conclusion:
Negatives
I have new callouses, though right now they are very small. I'm sure I'm the only one who notices them. I read on some websites that people use duct-tape to prevent them from growing. My feet are accustomed to sneakers now, so when I wear other shoes I blister easier. I have some blisters scars that I know are permanent. The one on the interior of my left foot, for example.
Positives
I don't have bunions and I have all my toenails. I don't even have bruising, which by this point I was expecting. So far, no hammer toes or gnarls or whatever it is they call it when toes look like knobby twigs that have fallen from a tree. I think part of this is because I make sure to buy shoes that fit well and have plenty of room, even if it means buying a bigger size. (I know that sounds like a no-brainer, but I know women who will cram their foot in a small shoe before buying larger size.) My feet are stronger and hurt less than they ever have before if you don't count the pain I'm experiencing now because it's time for me to buy new shoes. I can easily stand on my feet all day, or at least I could until my shoes wore out in the last month.
This one isn't a positive, but it's something I noticed right away. Gwyneth Paltrow has the same blister scar on the same foot in the same location. That's where the similarities between me and Gwyneth Paltrow end, by the way.
Song of the Week
The Charlie Daniels Band – The Devil Went Down to Georgia