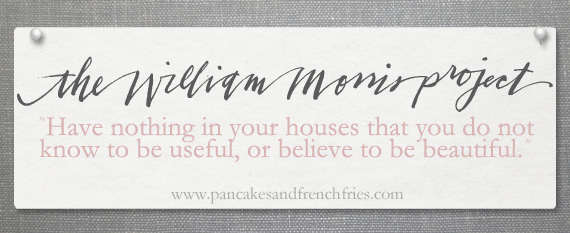 Next week will be my last William Morris Project post for a while, possibly the summer. I may extend my hiatus into Fall or longer. If I do something over the summer I will post it, but there is no set schedule. There are a few reasons for this. First, the summer is a time for fun and relaxation. I want to spend it with the boys as much as I can. Second, after almost 2 years, I'm reaching the point where projects need to be redone. Reorganizing a drawer I organized last year is a legitimate project, but it's not an interesting project. I don't want to bore you or myself. Third, the untouched projects I do have left are labor intensive and expensive. It's not in my budget to gut remodel three bathrooms, and I won't do a cheap or poorly executed remodel for the sake of blog content. Fourth, the boys' school asked me to volunteer 2-3 days per week in the library next year. This is where the "extend into Fall or longer" comes in.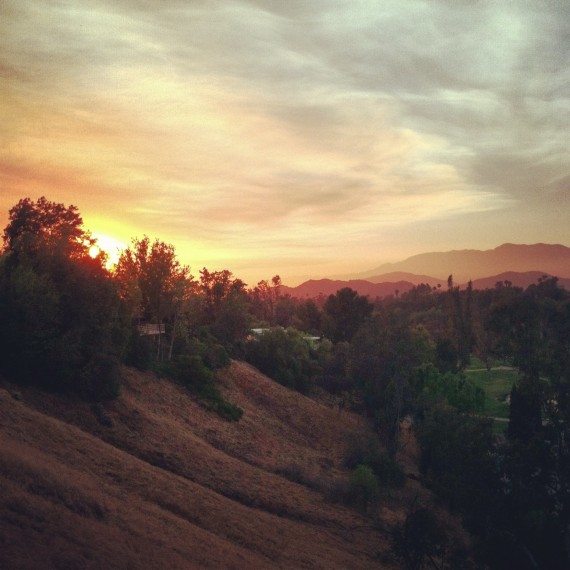 I have never committed to another hobby the way I have committed to blogging. My blog began as a gift from a friend, and I never thought I would stick with it–hence the stupid name.
[Quick tip: if you ever consider blogging but can't come up with a name, then for the love of everything holy, use your name until you think of something better. Or not. Just don't pull a name out of thin air because years later you'll hate everything about it. This probably sounds obvious, but 6 years ago it wasn't. Clearly.]
Almost six years later, here I am! I still love it, but this year was weird. I started getting frustrated and feeling intolerant towards the industry. I disagreed with and was disillusioned by some common business practices. I had no desire to keep up; I still don't. I'm getting annoyed and when I get annoyed my go-to response is to sharpen my tongue on the flank of those whom I find annoying. That's no good. I want to make sure that what I put out there serves a positive purpose to someone, even if it's just myself. No one likes a know-it-all jerk.
The volunteer position at the library is a huge time commitment. I won't be paid for my time, at least not initially. I haven't decided what to do, although I'm leaning towards taking the job. It will be good for me to be around the students and books, and so long as the parents and school value enthusiasm and passion for reading over actual library experience, I think it will be good for the students, too.
I debated whether I should stop blogging come Fall, but several people–including the Mister–said it was a terrible idea. A reduced or reworked blogging schedule is one thing, but stopping altogether is unrealistic and most likely impossible. I've thought about it, and they're right. I enjoy the community we have here too much to stop.
Over the summer I will figure out what the next year will bring in terms of what I write here. Of course, my 365 project will keep going strong. The William Morris Project will continue, perhaps at a slower pace. I guess everything will remain the same with the exception of the more personal stuff. The boys are getting older. There are so many wonderful stories I want to share, but I don't. What I find cute today, the boys may find humiliating in high school. I err on the side of caution because I don't want to be that mom, the one who posts pictures of her kids on the toilet or naked because they look so cute. (#flank)
I've reread what I've written here several times, and it doesn't look like I've done a good job being honest without sounding whiny. You'll have to take me at my word: I'm not a despondent mess rocking gently in the corner bemoaning that no one understands me. I didn't write this in hopes of getting pinned/tweeted/commented/stroked and I'm not starting a movement with a hashtag. (#flank) I started this post thinking I would leave it to one sentence, but my brain had too many words and they had to come out. I'll end with the sentence I planned to use as my beginning:
Hey, I'm going to William Morris my blog.