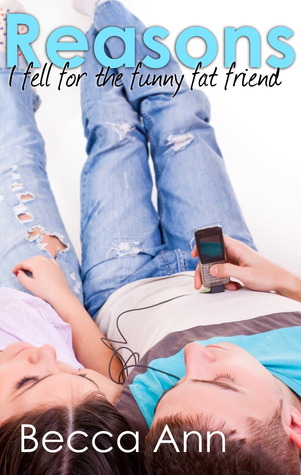 I have a writing tip for indie writers. A reader forwarded to me an article on the indie writing industry and the young adult/new adult genre. It's hot. Super hot. We all know this. There are authors out there making a killing. This person wanted my opinion on the books and in order to give one, I've been reading most of the ones cited in the article and some others on my own. Some are good. Some are okay. Some I just don't get. But good or bad, there is one annoying commonality that separates many of them from traditionally published young adult authors like Chbosky, Green, and company. Something so easy to remedy, too. It has to do with character names but first, some qualifiers.
First, I wasn't even going to make this a post. This was going to be another one of my non sequiturs on Facebook, but lately I've been treating my Facebook page like another blog and I need to get out of that habit. It's great for having back and forth conversations with people, but I don't want to regurgitate content, which is easy to do when you are on Instagram, Twitter, and Facebook. If you follow me everywhere, you have lost any element of surprise when it comes to what I will blog about for the week. Sorry. Expect to see improvement soon.
Second, what I'm about to say can be taken for what it's worth. I've never completed any fiction, though I have tried so I know how difficult it is to do. I am a pretty good editor, and part of me believes I was born to edit, not write. Hear me out on this and see if I don't make a teeny bit of sense.
Character names. Writers, slow your roll with the creative names. If I read about one more character named Mace, Kayden, Layken, Zade, Reif, Holder, Caymen or Xandalyn, I'm going to lose my mind. Save that creativity for your plot. Every indie book I have read has been a contemporary young adult/new adult, so the setting is present day. The average character is between 18 and 20 years of age, which means they were born between 1993-1995 (God help me). Check the Social Security Administration website for popular names during the decade of your characters' birth and select from that group for at least 75% of your characters. Here are the top 10 names from the 1990s.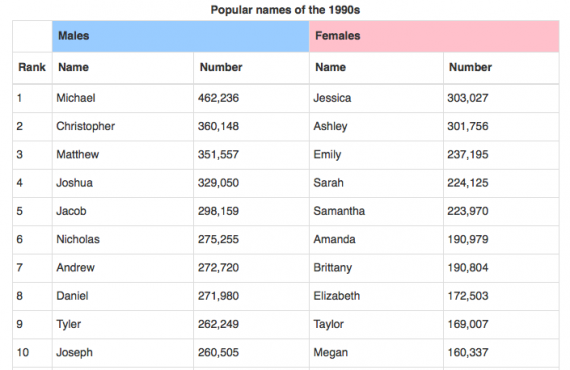 Look at those names. Now look at the names of the characters in your book. The wackiest name for a girl in 1990 was Taylor. Taylor, a beautiful name that these days is considered a gender-neutral classic. Think about this when you name your characters. Think about what was going on when your characters were born, what their parents were thinking or doing. I'm old enough to know people who had kids in the 90s, and they weren't naming their daughters Xandalyn. You give your character a name that reflects today's trends and you date your book almost immediately. You also create unrealistic characters and setting. If your main character has parents who are dry and stuffy and intolerant, do you really think they would name their daughter Cyclamen instead of Jessica?
But wait, you say. Plenty of people had unique names in high school prior to 2010. Hey, you're one of those people! You had a unique name, and you were born in the 70s! So true! And you know what? So does my husband, and he was born even earlier! Two people with unique names in a time of Michaels and Jennifers. But you know who else in my high school had a unique name? No one. I was one of 500. You know who else in my husband's high school had a unique name? No one. He was one of over 1000. When you give me a book with 10 characters set in a high school and they all have special snowflake names, I'm going to think you're living out your name picking fantasies instead of concentrating on your story.
So, while unique names happen and have a place in any contemporary young adult novel, you can get away with one, maybe two, because otherwise you will have to convince your reader that in your characters' small town of Podunk, USA (rant for another day) an entire high school's worth of parents all got together in 1995 and said let's name our kids Mace, Kayden, Layken, Zade, Reif, Holder, Caymen and Xandalyn. Good luck with that.
I'm done here. Now go write me a book about a boy named Christopher who falls in love with a girl named Sarah.
p.s. One last thing since you're taking requests. When Christopher and Sarah first touch–say they brush fingers when he hands her a pencil during Spanish–if you could leave out that line about them literally feeling currents of electricity or shocks or heat waves or any sort disturbance in polarity, that would be awesome.
//////////////////////////////////
Reasons I Fell for the Funny Fat Friend is one of the books I read a few weeks ago. Cute! Super light and easy–you'll finish it in an afternoon. It's a baseball practice book, if that makes sense. (Please don't read this expecting classical literature.) The main characters are Brody and Hayley, so their names are plausible. I liked it because Brody narrates the book. As a mother of boys, I loved hearing a male voice. I don't know how authentic it was since my boys aren't teenagers, but I had fun reading it. I wasn't thrilled with how quickly their sexual relationship progressed, and not just because I'm old fashioned. Young girls–junior high girls–need books that encourage body variety and acceptance. They don't need to read about any of that other stuff, even if it is tame by almost any adult's standards.