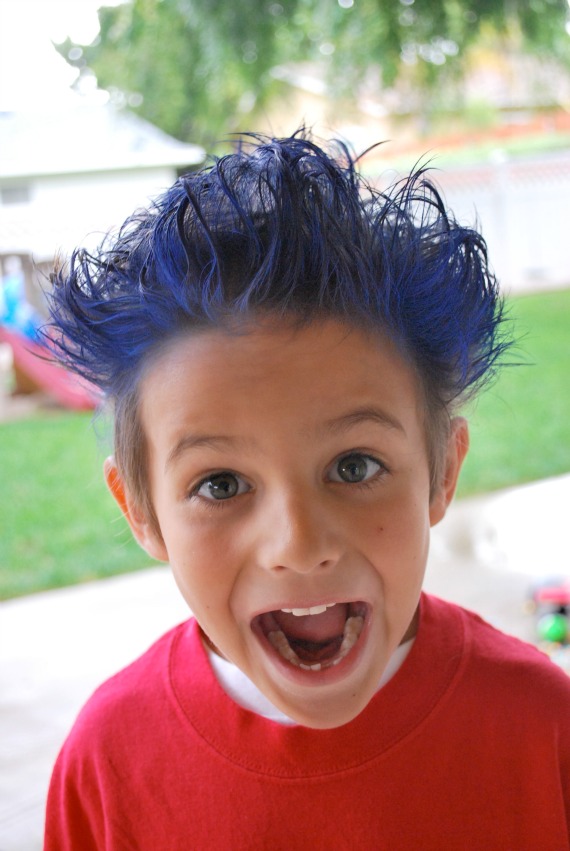 Nicholas has been waiting for this moment for three years.
Above is a picture of Mikey in the 1st grade during spirit week. Every year the school has a week of lunacy where the kids have crazy hair, wear their clothes backwards, dress to represent their heritage, show up in pajamas, represent their favorite sport or team–the themes change slightly every year, but crazy hair day is a given. For three years Nico has watched Mikey leave the house with crazy hair and for three years he has wanted in on the action.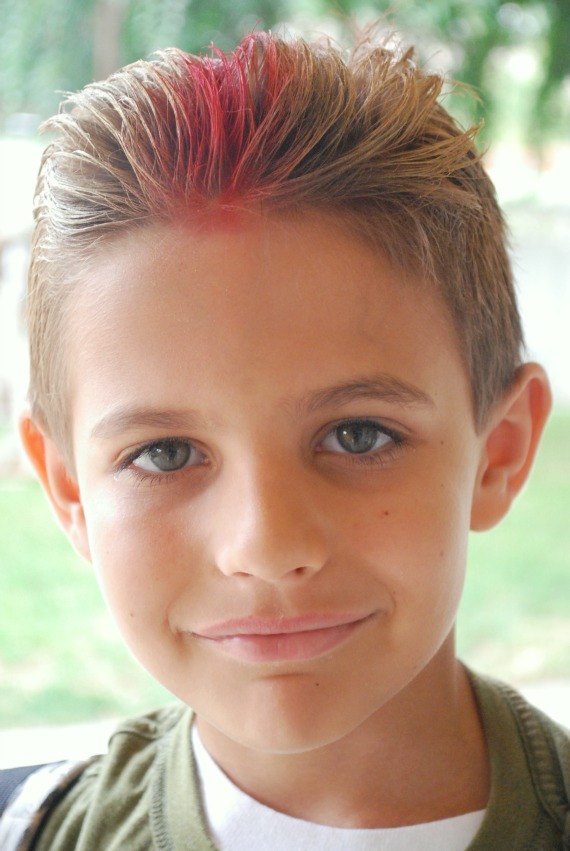 Here is Mikey this year, two short years later. He didn't look like a Dr. Seuss character this year. He looked like a werewolf or a vampire according to a few of his friends, which thrilled him. This is also the first year he had a specific look in mind. He wanted slicked back super-blonde hair with a red streak down the middle. The blonde hair paint was too close to his natural light brown so it didn't show up as well as we hoped and his hair is too short to slick back dry (it has to be dry for the paint), but overall he was pleased.
As for Nicholas? Well.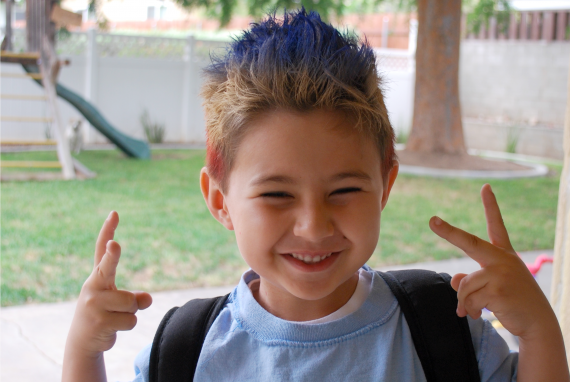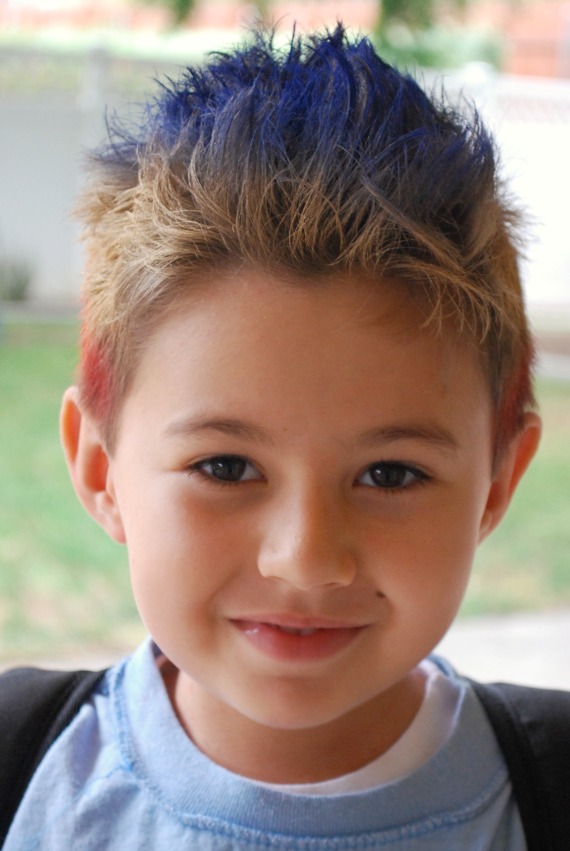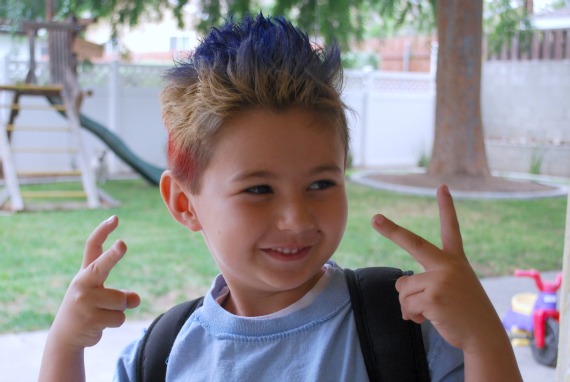 He wanted a rainbow of colors, but I had him limit it to three. You know, keep it subtle. We went blonde all over with blue tips and a red rim all around the base. The red rim was his idea. He didn't look in the mirror until there was a finished product.
His response: OOOOOOOOOOOHH, DUDE!! I LOOK FREAKING AWESOME!!!!!!!!!!!!!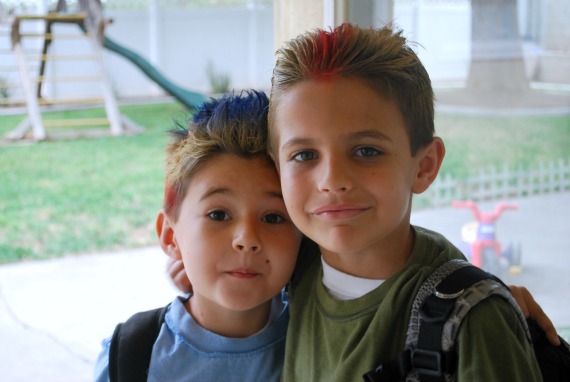 These two had me walking the aisles of Rite Aid searching for hair paint and waking up at the crack of dawn to style their crazy hair so it looked just so. I foresee a future of strange haircuts, tattoos, and piercings. That's fine with me as long as they stay clean/sober, are upstanding citizens, and graduate with honors from a top tier school. If they get academic scholarships, I'll pay for the darn tattoos myself.