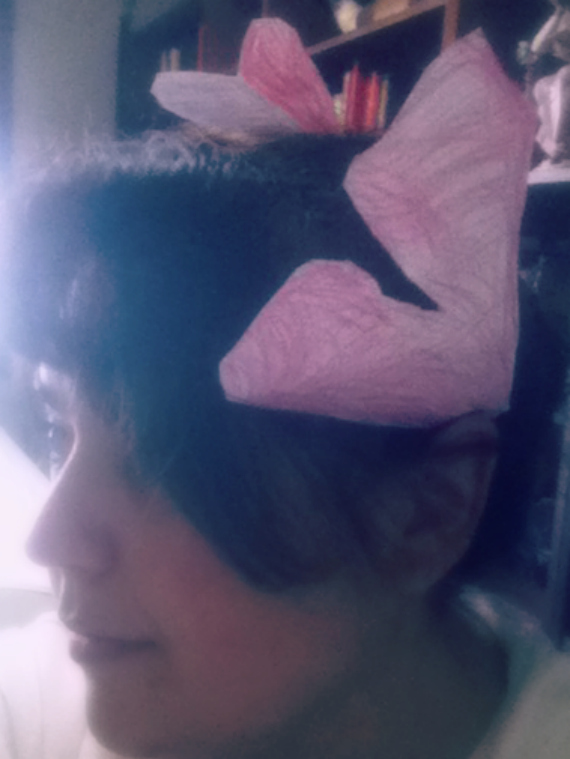 It's been a difficult week. Southern California is currently searching for an intelligent, competent killer with nothing to lose, and people are scared. I can't stop thinking about the boys in school, and if they're safe. But, the goal here is to be positive, so here are some of the things that made me happy this week.
Monday
Nico has been sick all week with a relentless croupy cough, mostly at night. It was especially bad Monday night. He couldn't catch his breath and was scared. I got him to settle down and eventually I sat in his nursery glider and he crawled into my lap, long arms and legs hanging over the sides like noodles. I sang and rocked him to sleep even though I had to finish reading Overdressed and then write the post. Like all mamas, I think my boys look like angels when they are asleep. When the Mister came home at almost 10pm from a very late baseball practice, he lifted two-ton Nico to bed while I stretched my back and rubbed my eyes. It was my way of saying that I took one for the team, and that I would have to recoup the past three hours well into the early morning. (Secretly, I loved every minute of my time with Nico.) He thanked me profusely and said he was sorry I was going to stay up so late. (Secretly, he knew I loved every minute of my time with Nico, too.)
Tuesday
All that snuggling earned me some artwork from Nico. It's a picture of us putting together a giant purple puzzle. I'm the girl on the left sitting in the chair with red ruffles.
Wednesday
As my friend Helena would later say on the phone, I exposed my soft underbelly and survived. Thank you so much for the support and kind comments, by the way. I'll try my hardest to do you proud.
Thursday
The made me double-sided hearts and asked me to wear them in my hair.
Friday
I'm going to wake up refreshed and ready to go after a full night of sleep. Then I'm going out for the first time all week to tackle most of my errands.
The Weekend
There is a certain someone who is turning 6 on Saturday! The weekend belongs to him and my girlfriend who is getting baptized on Sunday.
Have a wonderful weekend, everyone.