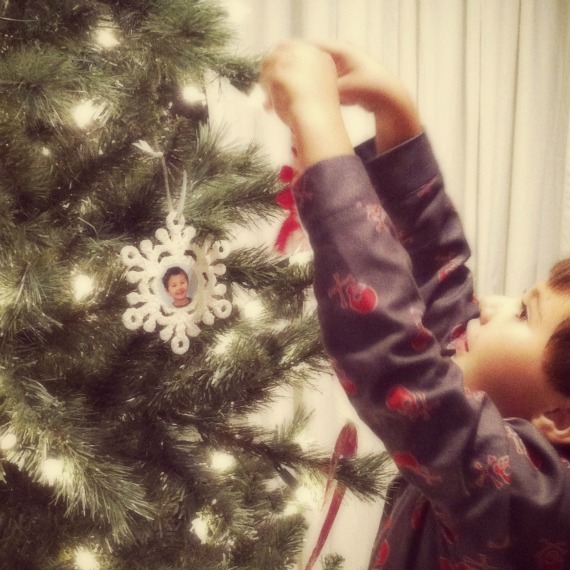 I catch myself throughout the day thinking I only have to make it until next week, or weekend, or month for things to calm down. I was walking out of the kitchen and into the dining room, wincing at all the clutter of little things that add up. Mail and jackets and Christmas decorations that still need to go up. Relax, I thought. Accept the fall is busy; things will calm down after Christmas. I thought about it, and realized that's ridiculous because after fall is winter and winter is the start of baseball season and there goes my peace and quiet.
I can either accept life is busy, or I can do something to make it less busy. Even better, I can do a little of both. A part of me worries I seek busyness. That's food for thought for another day. For now, here's proof I also seek happiness.
:: Mikey made Monday special with a handwritten note.
:: I spent late Tuesday evening writing my sponsor page. I finished just before midnight, and while I still despise writing and talking about myself–despite what authoring a blog would suggest–I did it and I'm proud of myself. Here it is. I even started working on an About page for the blog, something I have never been able to do. (My current one is just one of my very first blog posts copied and pasted.)
:: I happened to be reading one of my very favorite calm and peaceful bloggers on Wednesday, and she linked to something interesting. Perhaps my frazzles comes from being a Highly Sensitive Person. I can't say I love the title. It makes me sound like a wimp! I much prefer something like Highly Intolerant of Crap and Monopolizers of My Time.
:: We trimmed the tree on Thursday. This year, trimming the tree was of utmost importance for Nicholas. He wanted to place every ornament in just the right spot.
:: Friday. Ahhhhh. The boys get out early, and I think I might treat them to McDonald's or In n Out.
This weekend we are going to LA to watch my niece's Christmas program. I don't think we're doing anything on Sunday, which is just the way I like it.
Happy weekend, everyone.