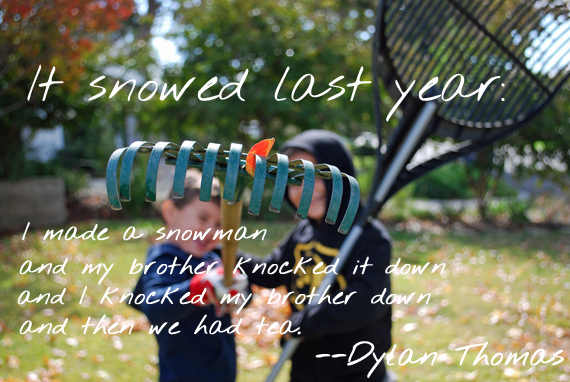 Their offer to rake the leaves began the way acts of kindness by children sometimes do: enthusiastically and with an ulterior motive.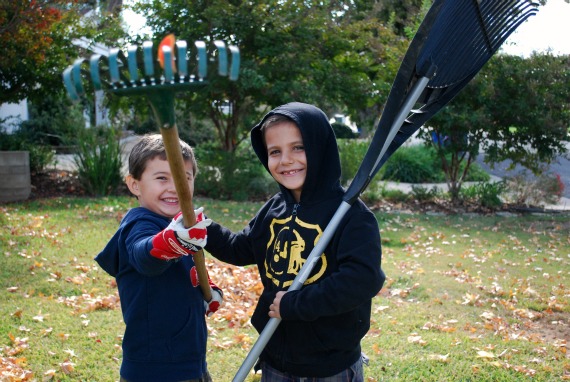 They were playing with Legos on a day off from school and decided to earn money for another set. Mikey is an entrepreneur. He writes a newspaper, illustrates comics, scours the streets for treasures he can pawn, and has created a sliding scale fee schedule for chores around the house and neighborhood.
Nico follows along.
But for all his shadowing, Nico knows when to break off on his own. When Mikey went outside to pick up dog poop for $2–$8 away from a small Lego set, Mom–Nico offered to rake leaves. He has a sensitive stomach and an active gag reflex; he once threw up after watching the production process for chicken nuggets. Skipping the poop was a good choice.
Mikey wrestled with feces for a while longer before he went out and joined Nicholas.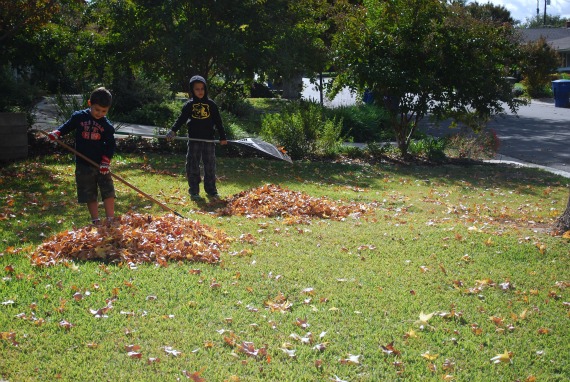 They were out there for an hour before Nico came up with another great idea. Since they were already raking the leaves into two piles, it would be a missed opportunity if they didn't take a running leap into the piles like they do on TV. Mikey was on board and after a couple of hours, they had their piles.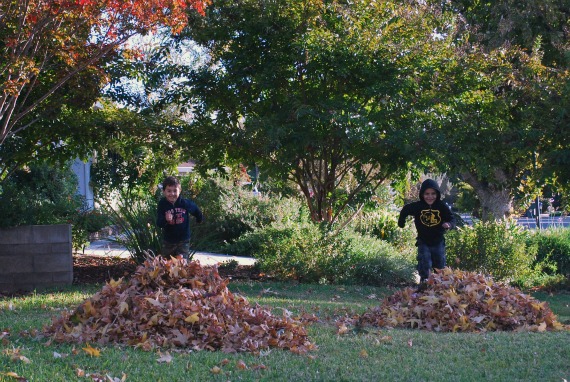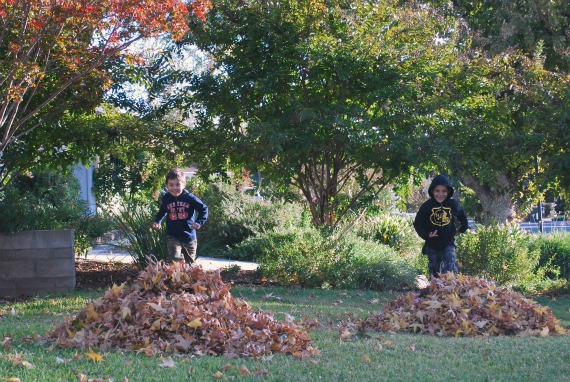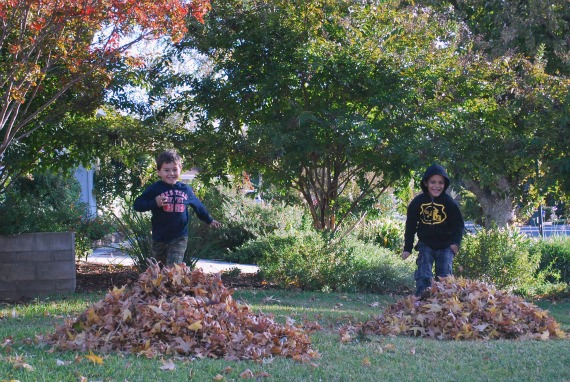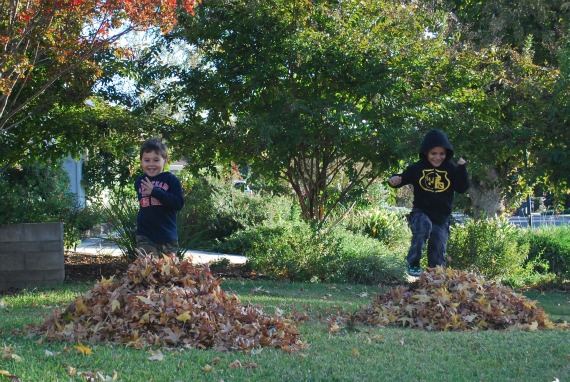 Motherhood is a series of teaching moments, some more productive than others. Nicholas learned three irrefutable truths of childhood when ran across the lawn and jumped into that pile of leaves.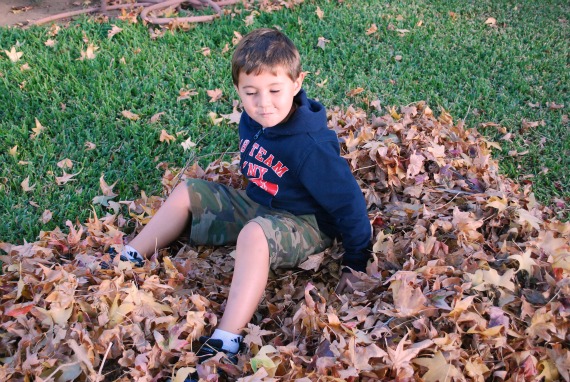 No. 1
A pile of leaves made for jumping should be just as tall and twice as wide as the person jumping to avoid injury.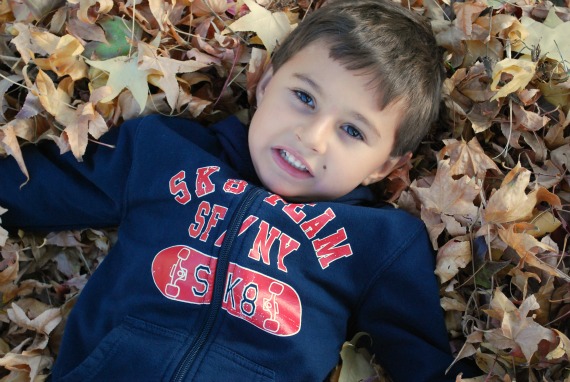 No. 2
California in Autumn does not produce enough leaves to build a pile just as high and twice as wide as the person jumping.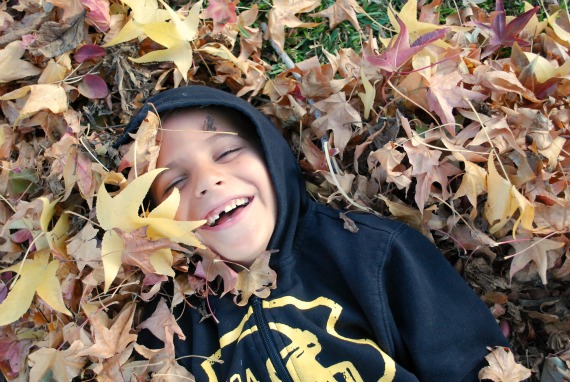 No. 3
A brother will always laugh without reservation at another brother who falls down loud enough to yelp but not loud enough to get injured.