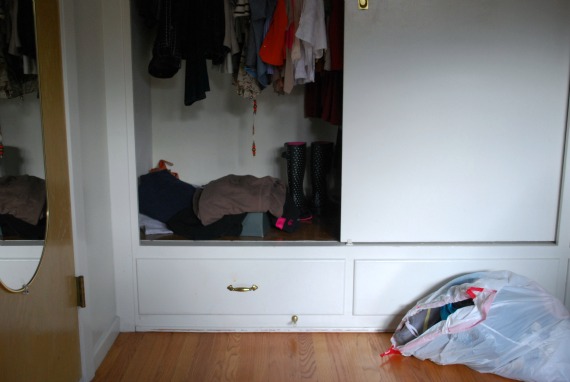 I keep a bag on the floor of my closet to purge throughout the year. The bag is half full. Yesterday I added two dresses and a top. On the floor of my closet is also three pairs of sweats from last week's laundry. My sweats drawer was so full and unmanageable that opening it was like popping a snake nut can–minus the part where someone is laughing and having a good time. I had to keep the clean sweats on the floor of the closet until I did something about the drawer.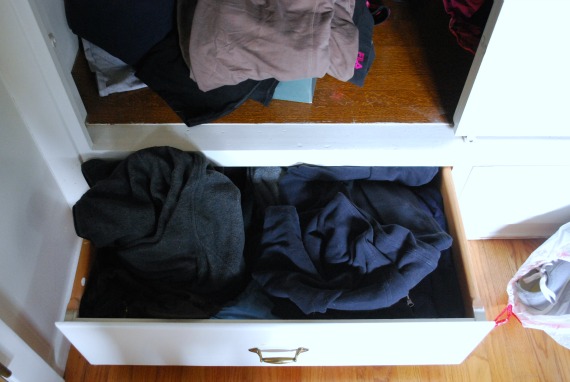 Sweats and sweatshirts, coiled and ready to spring.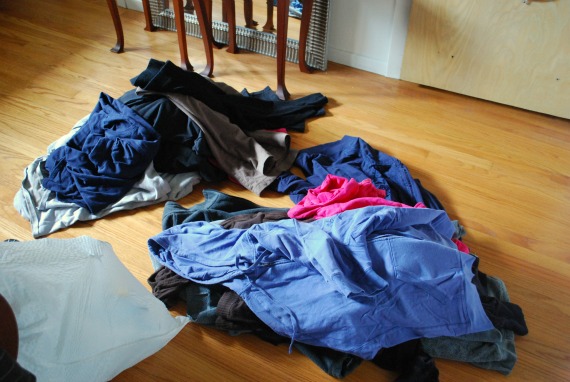 My donation pile grew exponentially, as it should since I rarely wear sweats when I leave the house. Every now and then I will if I'm doing a project and don't have time to change, but 83% of the time I will make the effort to slip on a pair of nice jeans and shoes that aren't sneakers. Mark my words: if we ever meet it will be the one time I'm wearing sweats and kicking up dust like Pig Pen.
I avoid sweats when I leave the house for a couple of reasons. One, I try to follow the look good, feel good philosophy. I do not, under any sober circumstances, look good in sweats. My thighs are strong and capable of pulling a covered wagon across a dust bowl; cotton fleece does them no favors.† Two, a chubby mom† wearing sweats while running errands in a large sport utility vehicle is one venti skinny vanilla latte away from a makeover on the Oprah Winfrey Network. Do women over-schedule their lives in an effort to please everyone and then resort to comfortable clothing to lessen the bone weary ache of exhaustion? I don't know, do chickens lay eggs?
A woman advised me when I was pregnant with Mikey that motherhood was too consuming, too hard, and too tiring to do anything more than live in sweats and pray for a date night at California Pizza Kitchen once a year. I remember thinking that she may well be right, but I wasn't going down without a fight. That's the other reason I don't wear sweats. (Except when I bump into you.)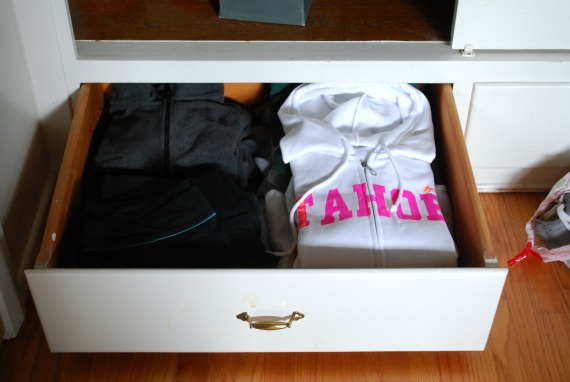 That doesn't explain my overflowing drawer of sweats very well. Someone who claims to never wear sweats shouldn't have so many pairs she can't close a drawer. I guess it's like this: As a woman/mother, I fight a war against myself to maintain a sense of identity and a feeling of confidence. Occasionally I lose a few battles.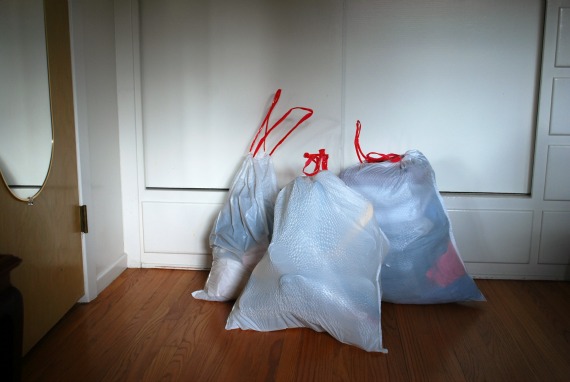 And occasionally I kick ass.
New here? For the next 31 days Iím living according to the famous William Morris quote, ďHave nothing in your houses that you do not know to be useful or believe to be beautiful.Ē You can learn more about the project here, and catch sneak peeks of my projects by following me on Facebook, Twitter, or Instagram (Iím @pancakesfries).