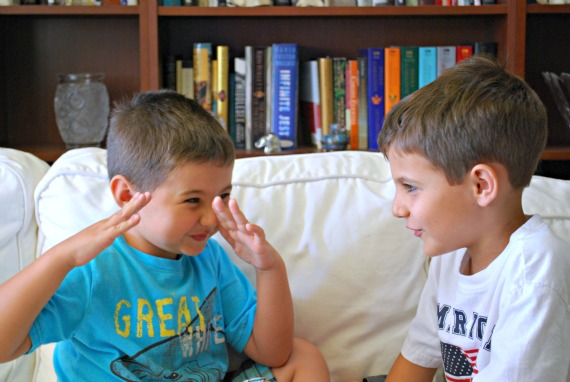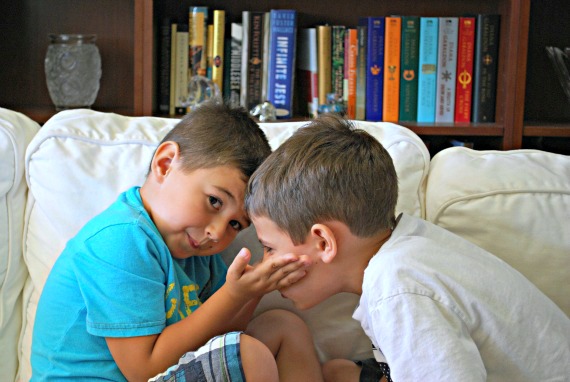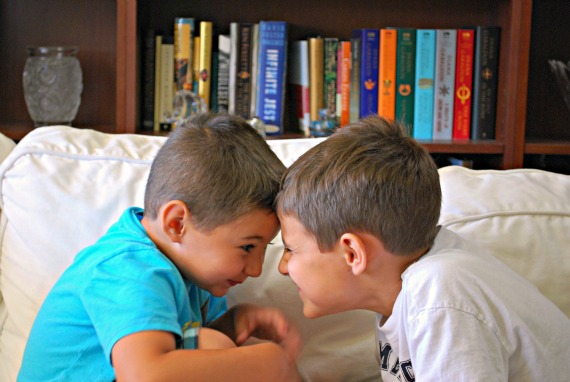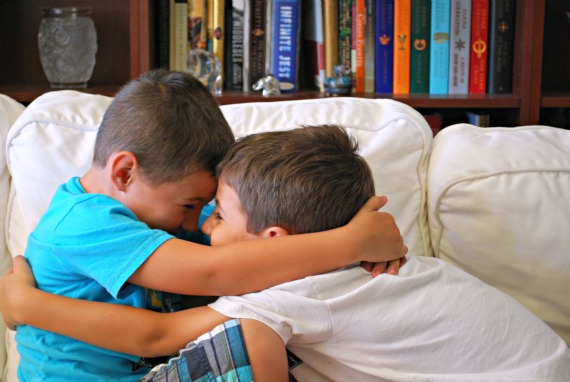 A crying Mikey stomped from the family room to his room, loud enough to make a point without saying a word. Then, judging by the squeak of bed springs I heard from across the house, threw himself on the bed as he yelled, "This is the worst day ever!"
"That's no one's fault but your own," I yelled back.
I sat at my desk and stared at the computer screen. Logged onto Facebook.
As we get deeper into summer, the boys stay up later. They wake up loose and languid; slow to eat, slow to change, slow to get ready. I ask them, remind them, prod them.
Did you brush your teeth?
Go brush your teeth.
Did you brush your teeth?
Time to get ready, we need to leave soon.
Please go get ready. I asked you twice.
Why aren't you ready?
Are you listening to me?
I'm starting to get frustrated. Go get ready. Now.
And so it goes, ad infinitum.
It was another lazy day, a Friday, where all of us were slower than usual, especially with the news from Colorado coming in. My friend texted me unexpectedly with an invitation to come over and go swimming. A few hours opened up in her schedule and she wanted to take advantage of the free time. I told her I would hurry through my errands and try to make it. I calculated the amount of time it would take for me to make returns, get gas, and drive across town. It would be tight, but if everyone stepped it up we could squeeze in a little swimming.
I asked them for the fourth time that morning to get ready, and before I went to my room to do the same, I warned them.
"It's time to get ready. I'm serious, guys. Turn off the TV and do it. Last time I'm going to say anything."
They stood up and walked towards the TV.
I came out 30 minutes later and found them watching TV in their pajamas.
"You guys, I asked you to get ready."
Mikey turned his head in my direction without removing his eyes from the TV. "Sorry, mom. We forgot."
That sentence, that flip sentence so short and sweet and full of insouciance moved out of his mouth like a glacier. I could have finished three of my errands in the amount of time it took him to hear me, process what I said, and respond.
"Oh, I imagine you both are going to be even more sorry when I tell you that your dilly-dallying cost you a swimming playdate." I'll admit it; I took great satisfaction in delivering that prediction.
All of a sudden, the glaciers melted. "Give us a minute, mom! We can do it, promise!"
TV off immediately.
Pajamas flying off their bodies as they ran to their rooms.
Teeth. Hair. Clothes.
I met them in the hallway.
"I'm sorry, but we aren't going on the playdate. We can't do our errands and make it on time."
"We can do the errands another day!"
"Nope. I told you to get ready four times. I won't have time to do the errands after the playdate and I can't wait to do them another day."
But mom!
WHAT?!
Please!
Both of them burst into tears, shocked they weren't going to make the playdate. I went back to my desk to cool off. Mikey came back out came out and tried again.
"Mom, we're sorry! This isn't our fault. If you had told us there was a playdate, we would have listened to you and got ready!"
My eyebrows shot up my forehead and got lost in my hairline.
"Try again," I said. "That argument isn't as strong as you think it is."
(If I had a dime for every time I've uttered that sentence as a mother.)
"Mom. Please. We really, really, really want to go."
Mikey's eyes are a mercurial grey, but when he cries they are an irresistible aqua. Two big and mesmerizing pools stared back at me. And then there was Nicholas, sad and small behind Mikey. All he wants to do is hang out with the big kids, especially now that he kind-of, almost, sort-of knows how to swim. I opened my mouth to tell them to get their swim towels, never mind, we'll do errands another day, just don't look at me like two whipped puppies and then tell me I'm the best mama in the world.
"I'm sorry, but we can't go on the playdate. I told you guys to get ready four times, and you ignored me." It broke my heart.
Mikey stomped to his room crying. Nicholas trailed after him.
I sat at my desk and stared at the computer screen. Logged onto Facebook. Looked for the validation I wouldn't get twenty feet from me. A friend and mom to two teenagers replied almost immediately.
Stick to your guns, sister. My mom told me that the best lessons my kids would learn were from the decisions I made and then secretly wanted to go back on. She was right.
That made me feel better. I took a deep breath, in and out. Maybe I'm not the worst mother ever, I thought. I called the boys to get in the car so we could do finally do those errands. We went swimming at my parent's house as a family later that night.
On Monday I realized I could no longer put off a trip to the grocery store. I told the boys to turn off the TV and get ready. I only had to tell them twice.