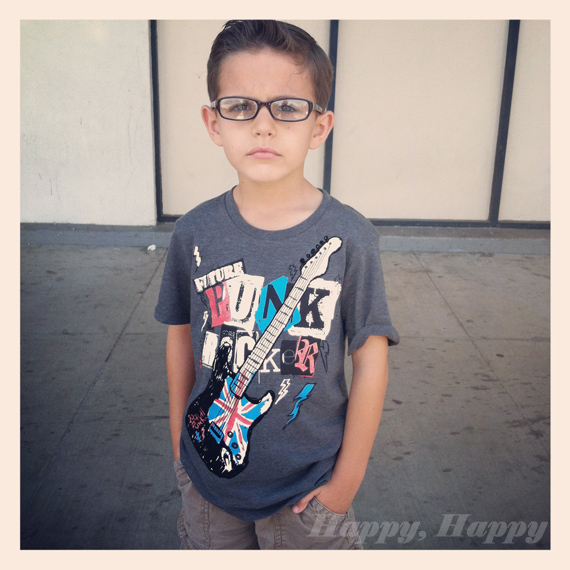 What a week. Summer is awesome. On Saturday and Sunday we were knee deep in 8 year old boys. We are still recovering.
:: On Monday our priest made a point to tell me how much he liked his album. Snoopy dance!
::  On Tuesday I took the boys to an earth science museum. Mikey found pyrite in the parking lot. It might as well been gold; he was so excited.
:: We ate dinner with my mom on Wednesday. That was nice. We also signed up for diving camp and swim camp. (Birthday presents from the grandparents.)
:: Thursday seemed like a perfect day for Mikey to practice his smouldering rocker stare. Rawr. Later that night, he serenaded us with Eleanor Rigby and some Hokey Pokey. (He tried valiantly to maintain his cool rocker face in the video, too.)
:: Today, Friday–perhaps as you read this!–Andrea is hanging out with me at the house while our kids play. Snoopy dance, II ! Oddly enough, I'm completely unprepared! I don't have anything to wear (laundry), the cupboards are empty, and we still haven't cleaned up the backyard from the party. This is so unlike me! As are all the exclamation points!
We're having my company on Saturday, and church on Sunday. I keep promising my mom that I will slow down, sleep more, and relax. I will! Promise. I'll start on Monday.