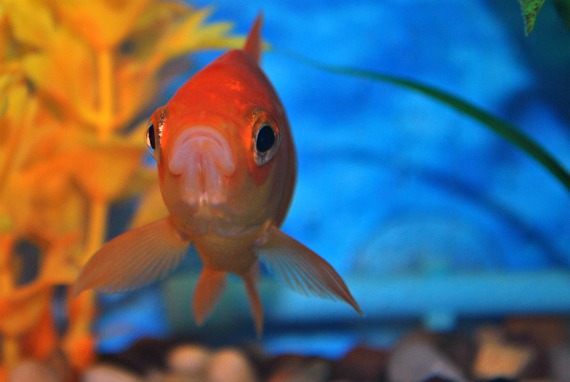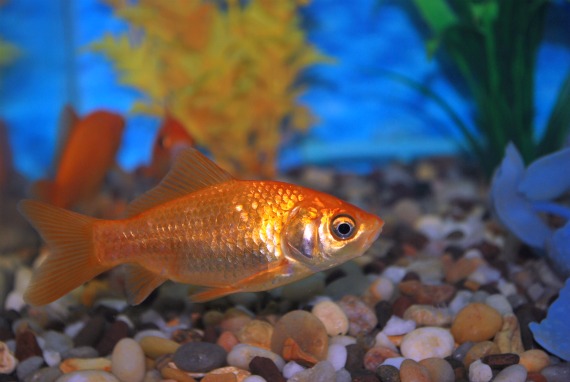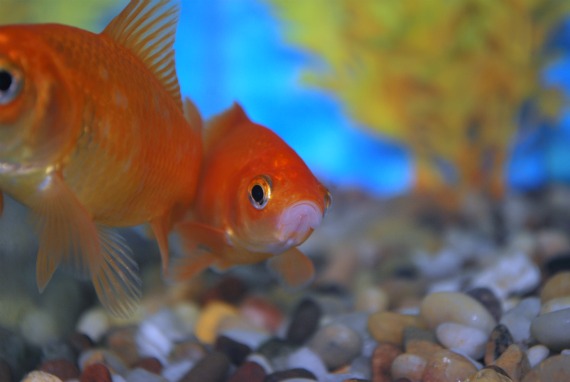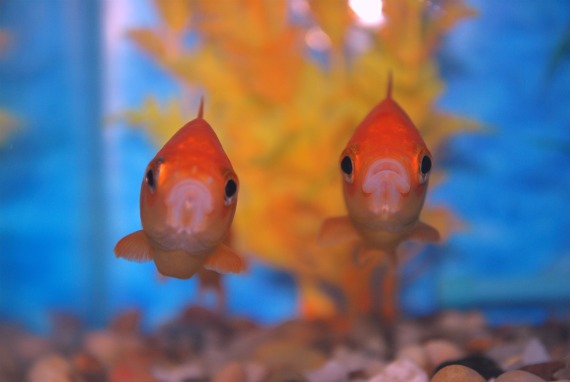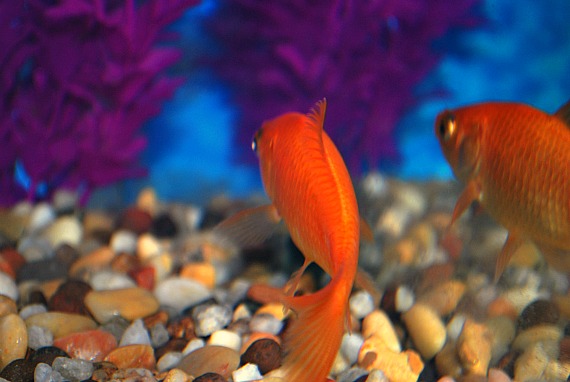 My dad grew up in a home with a wavy tin roof. I always thought that sounded nice, but he claims the only people who believe that live under shingles. Although the neighborhood was respectable, his house was run-down and in disrepair. The neighborhood had gentrified around his parents, but this was still the city. The streets teamed with feral cats at night. The second everyone went inside, cats in heat went out and prowled for mates. Calling and calling and calling with that throaty rumble that never stops. The males answered in clowders (had to look that one up) and fought for the females. The prowling, calling, and fighting all happened on the roofs that went up and down the street named after a General, but nowhere did it happen as loudly as it did on my dad's tin roof.
He knew they were cats. Logically, he knew this. But in the middle of the night logic flies out the window when you are seven years old. Cats in heat on a roof? Maybe. La Llorona and her demon friends off to spirit a boy off in the middle of the night for teasing that neighborhood girl with his dogs? Much, much more likely.
My mom was that neighborhood girl. The more she ignored him, the more offended he became. He even tried to impress her with his Boxer and Pomeranian and a soccer ball, but it turned out she was afraid of dogs and terrible at sports. She told him his dog tricks were stupid–little kid stuff–and to leave her alone because she had important big kid stuff to do, like walk to the bakery for her mom. He left her alone after that, but he also made sure to leave the gate open enough for the dogs to sneak out and chase her down the street to her fancy baker.
He knew it was wrong, but he couldn't help himself. There was something really satisfying about the sound of her screaching traveling down the street so fast, even if it meant that in the middle of the night he wasn't always sure those were cats on his roof.
My dad never got over his loathing for cats and my mom never stopped fearing dogs. The end result for me was a home with a series of outside beagles and fish tanks. I always helped my dad clean the fish tanks. I knew it was time to clean the tanks when he would put on his bathing trunks and an unflattering muscle tank top from Mexico. He would bring in from the garage a large paint bucket full of supplies and begin by suctioning off some water. I secretly hoped he would one day accidentally taste tank water, but it never happened.
I've liked fish tanks ever since, no doubt because they are tied to such fun memories with my dad. Though I love them, I've never had one of my own because fish really do belong in their natural environment. Finding Nemo kind of ruined fish tanks for me.
There is a church fair we attend every year, and every year they have the goldfish toss. You know, where you toss the ball and win a fish if you make it into a bowl? It's always the most popular booth at the fair. Almost two years ago, when Nicholas was three, we let him toss the ball three times thinking it would be cute. He won three fish. The Mister was not amused. I wasn't either, but I was also determined. I figured these were the luckiest three fish of the bunch. Certainly luckier than the 10 fish that were going home with that twelve year-old with the wicked pitching arm and unlimited supply of carnival tickets. I try not to think of those fish–no doubt crammed into a bowl–and the other fish that probably fared as badly at the close of the fair.
Summer is coming, and with it, more fairs. If you happen to find yourself in possession of some goldfish, here are five facts you may not know.
Goldfish live for a very long time. How long is a long time? If I take care of our fish well, they could see Mikey and Nico off to college…and back again. So, 10 to 25 years.
Goldfish have long memories, too. They may seem like dim bulbs, but goldfish memorize routines, recognize their owners, and can learn to do tricks. Our fish–Isaac, Georgie Boy, and G.I. Joe–always recognize and greet me when I come near their tank. My desk sits across from them, and when I am working they hang out on the side of the tank closest to me. This sounds silly, but they like for me to talk to them in a sing-song voice. They'll swim up very, very close when I do. (Pictures 1 and 4.)
Goldfish need space. Goldfish that live in bowls die quickly because goldfish (fancy looking carp, really) are dirty fish. They need lots of water and filtration, and in an ideal world you should have 10 gallons of water for every goldfish in your tank. (I have 3 fish in a 20 gallon tank, so I'm a bit short.)
Goldfish like to swim out, not up. They like to hang out at the bottom of the tank and pick at the rocks, so buy a tank that is more wide than tall. Tropical fish like to go up and down, so tall tanks are better suited for them.
Goldfish are peaceful, but greedy. They are docile and meek. A smaller, more aggressive fish will easily clean the tank with them. On the other hand, goldfish are gluttons. They'll steal food from slower eaters and then beg for more. For this reason, it's best to keep goldfish with goldfish. It's not even a great idea to mix different kinds of goldfish together in the same tank.
Bonus Fact: Goldfish are hardy. I don't know everything there is to know about them, but I've been learning over the last two years. I've made huge mistakes. I almost killed them a month or two ago when I added something to the tank on accident. It was upsetting to say the least, and I know at least a few of you watched me lose my marbles all over Twitter. Thank goodness they are made tough.
Picture 1: Isaac is the smallest and most curious.
Picture 2: G.I. Joe often hangs out by himself and likes to show off his scales.
Picture 3: Georgie Boy and Isaac are almost always together. Isaac is the little one making eye contact.
Picture 4: Georgie Boy and Isaac listening to me sing.
Picture 5: G.I. Joe, the lone wolf.