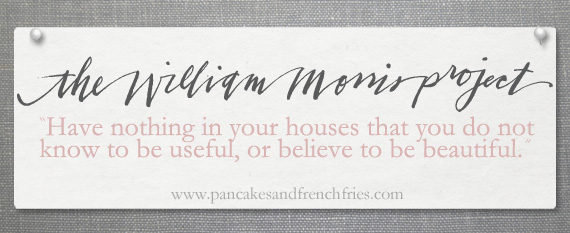 While it is true I regularly use the party plates my mom pressured me into buying, I still buy paper plates on rare occasions. For example, this past Christmas most of the Mister's family came to visit. His dad and one sister plus husband, to be specific. I have to be specific because that brings the total body count to twelve, and one night we were hosting his brother/wife, sister/husband, us and the boys and we don't have enough plates what are we going to do?!
What are we going to do?!?!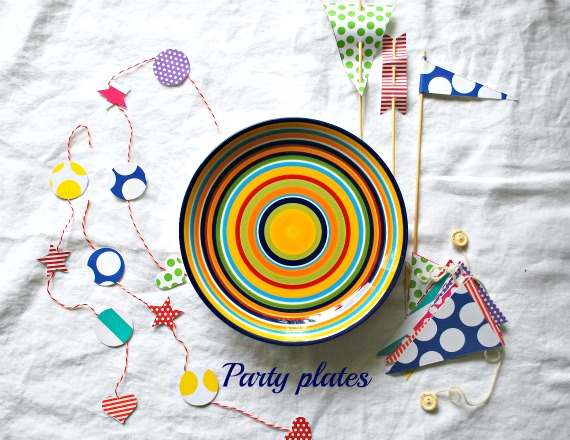 You know how you have people coming over and something happens that falls outside your expectations for the night (like having more people than plates) and suddenly every rational braincell you've ever possessed sticks to the steam shooting out your ears and leaves you with synapses that can only shoot blanks?
That happened.
I ran out before everyone came over and bought super cheap, plain paper plates and plastic utensils and used them to eat molten polenta with chicken and sauce. The heat went through the plates and marked the table.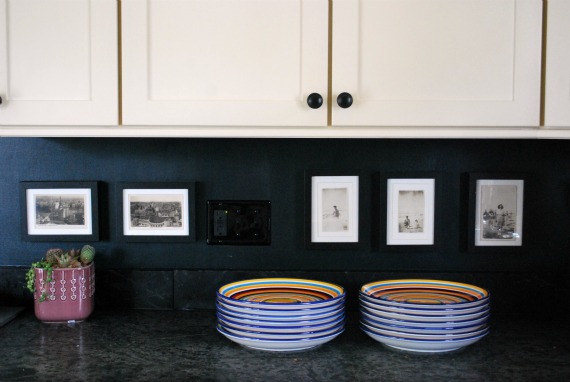 In my panic over People v. Plates, I forgot the 40-50 plates we already owned. This sounds silly, forgetting that you own enough plates to open a small restaurant, but it's true. I completely forgot their existence.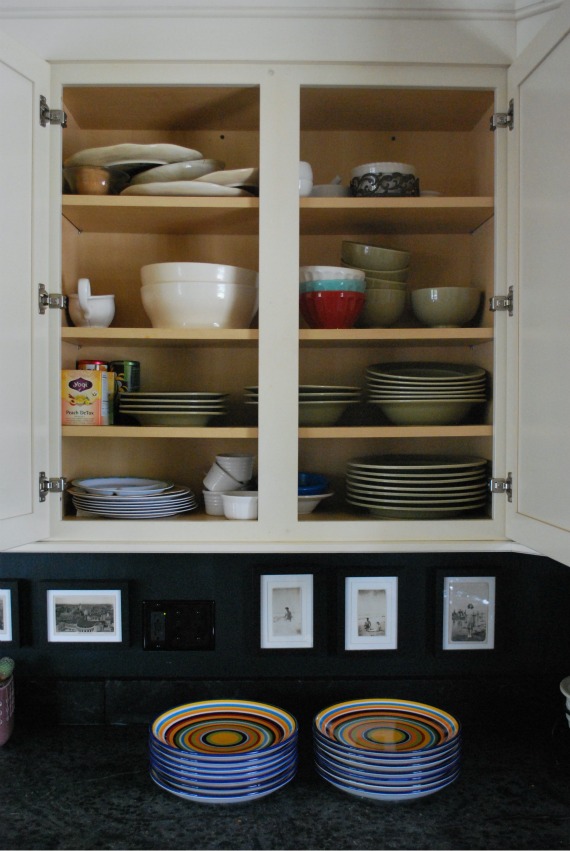 And that's because they sure as heck weren't in the cupboard. They were with my mom, neatly stacked in her cabinets, waiting for the moment I could fit more than a monofilament in mine without causing a ceramic avalanche.
As I was writing yesterday's post, I truly and with all sincerity, said to myself, "I wish I could store our party plates at home. It would be so convenient."
Oh, honey.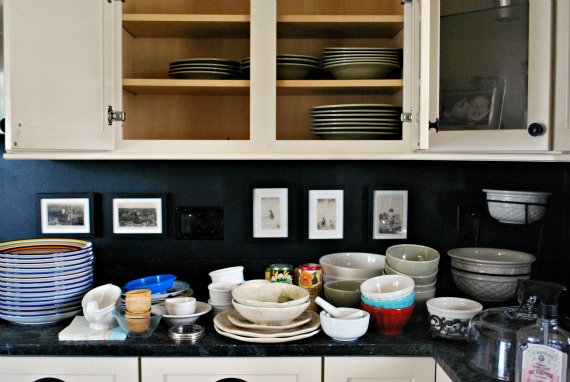 You could try storing the two serving bowls you forgot you had with the other serving bowls. You could donate the baby plates and bowls you never use. You could move the teas you never drink to the beverage cabinet. (Maybe then you'll remember to detox your kidneys with peaches and dandelions?) Then you can wipe everything down, put things back, and see if you have enough room to store your precious party plates.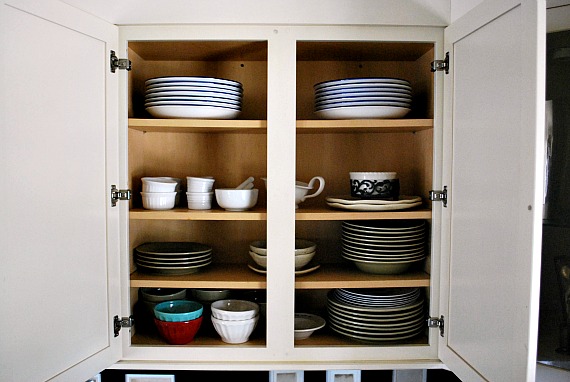 Well what do you know. Will wonders never cease?
::::::
This post was part of The William Morris Project, a weekly series that details the steps I am taking to create an intentional home. You can see more of my goals and completed projects
here
. To learn more about this project, start
here
.
::::::
Now itís your turn! Feel free to share how you have lived according to the William Morris quote, ďHave nothing in your houses that you do not know to be useful or believe to be beautiful.Ē Made a plan? Cleaned a drawer? Bought a sofa? Tell us about it with a link or comment. A few guidelines:
Please link to a specific post, not a general blog address.
Your post must relate to your efforts to create an intentional home. I have a delete button, and Iím not afraid to use it.
No links to giveaways, please.
Letís use this weekly link up as an opportunity to gather inspiration and motivation. Click links. Discover new people. Say hi and good job. I know I will.