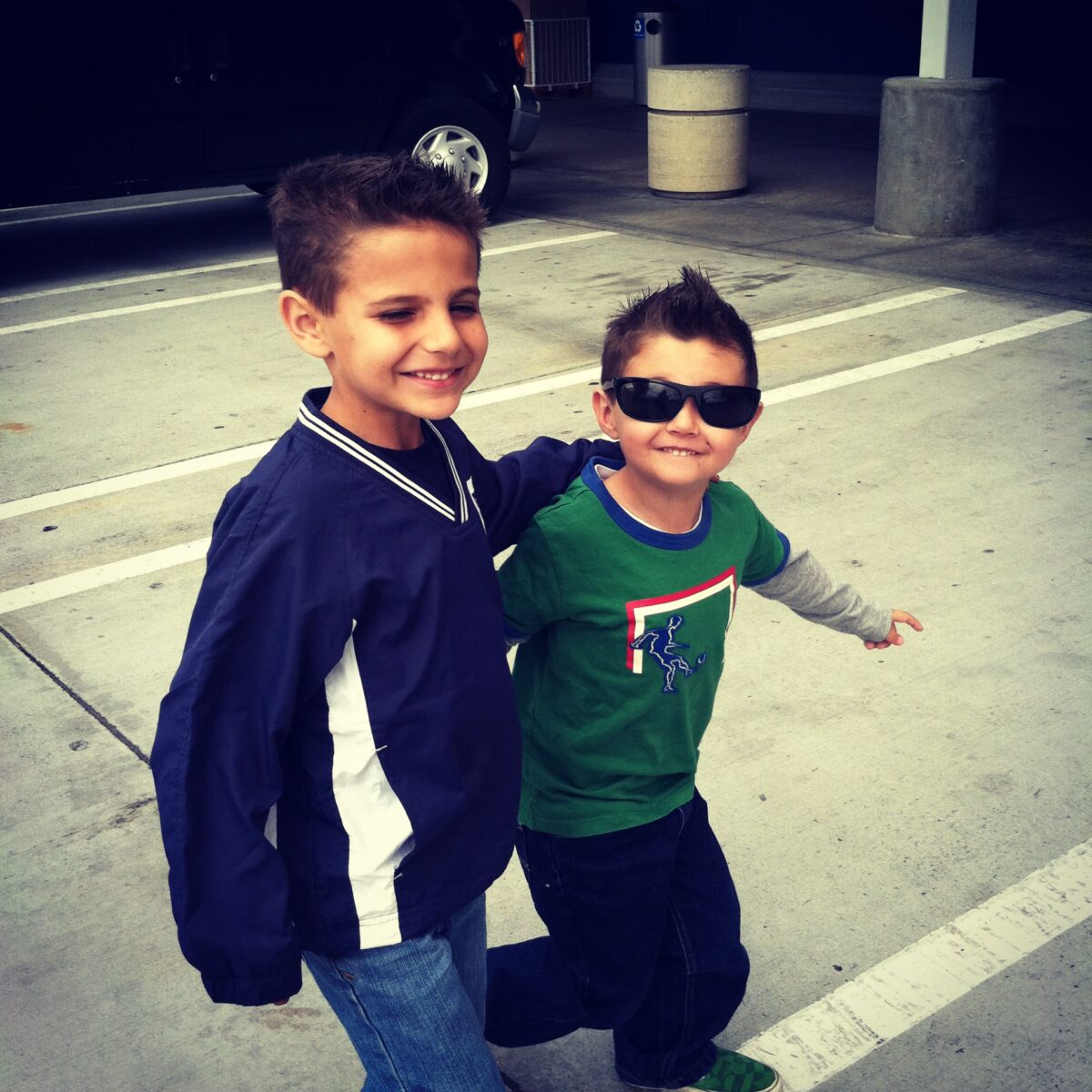 I started the week determined to make it great. Iím ending it committed to making the next one even better. These are some of the things that made me happy.
:: On Saturday, I wore a neon dress (with pleats!) to Helena's 40th birthday luncheon. I was nervous about it, but received several compliments. Also, I had an amazing hair and makeup day.
:: The second the calendar turned Sunday, Nico started in with a croupy cough. We brought him in to sleep with us, and the snuggles were wonderful. The loud, barking cough in my ear that woke me up out of a sound sleep and nearly caused me to fall out of bed in fright…not as wonderful.
:: Mikey found out he will be singing a solo for the Easter Mass on Monday.
:: While running laps during baseball practice on Tuesday, Mikey had his first asthma attack. Until that moment, he's only wheezed with colds. This was different, and there was much panicking and running around by the parents (and me). We spent three hours in the urgent care and left with a somewhat-clean bill of health. I am so grateful to have good medical insurance and access to quality medical care. We are so blessed.
:: I received an email on Wednesday inviting me to write about eating disorders in children. Yes, please. Sign me up.
:: On Thursday, Mikey had baseball practice again. His pediatrician asked him to try running unmedicated to see if the first asthma attack was a fluke. He ran around the field with his inhaler in his pocket and finished with a grin on his face and a thumb up in the air. Then he jogged to his position at 2nd base and did a little dance-y thing with his feet.
:: It's Friday!
:: We have plans to see The Hunger Games on Saturday and do a whole lot of nothing, besides church, on Sunday. I can't wait.
Have a happy, happy weekend! See you Monday for The Book Thief!