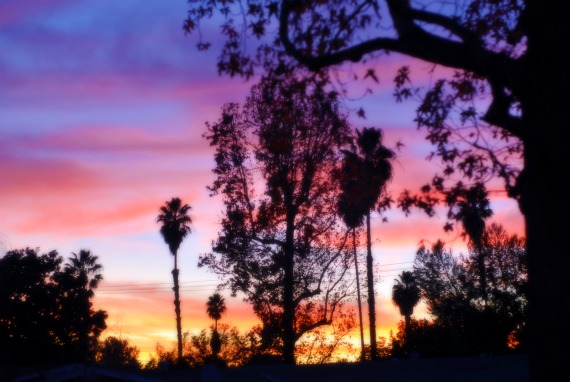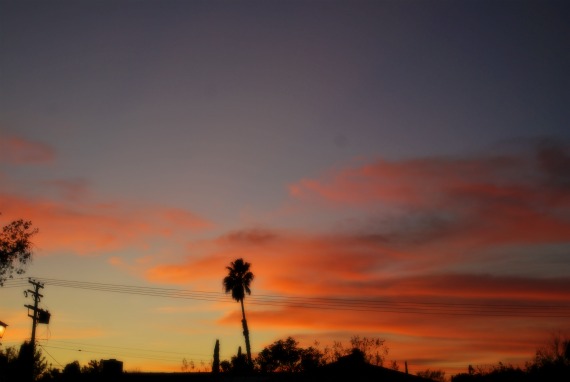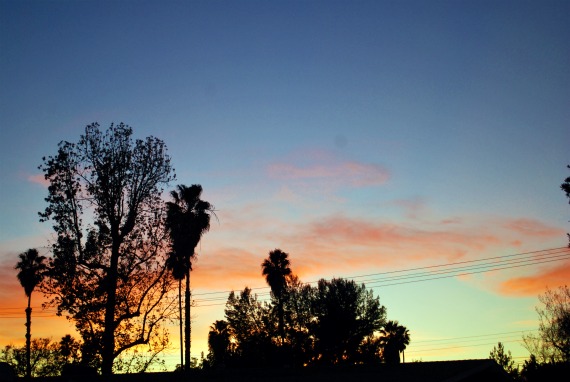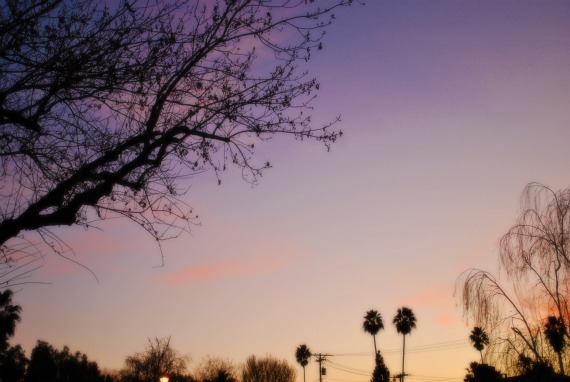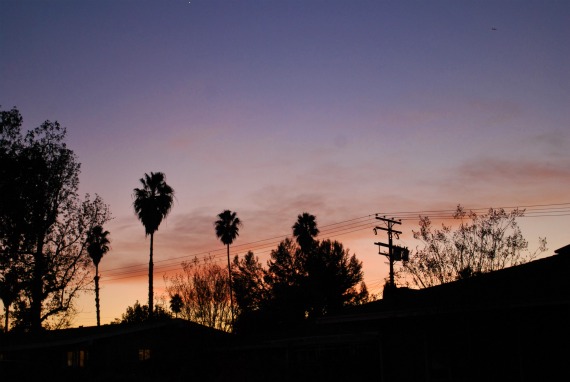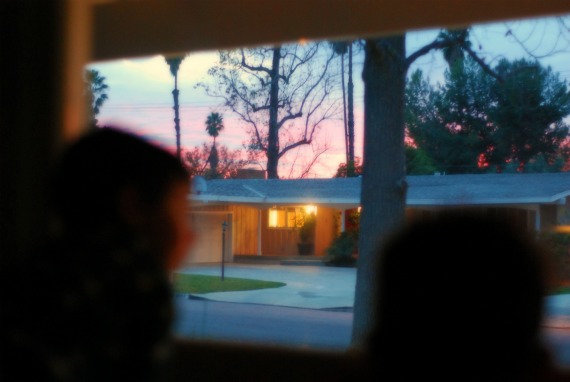 For several days in a row, the sunset stretched like taffy across our suburban skies. Blues, purples, pinks, and oranges melting into each other, one after another, until they blended into dark.  Picture after picture after picture, I clamored for more each evening around 5:00pm. I never got tired of the spectacle, not once. Like the Kardashians for T.M.Z., it never got old.
On Wednesday, the sky split open into fuschia. I gasped from my desk, and the boys scrambled up the back of the sofa to look out the window.
"It's a Sailor's Delight, mama," from an observant Nicholas.
We kept watching.
"This is a nice family moment," from an equally observant Mikey.
It didn't take long, no more than a minute or two, for the sky to bleed into gray. The boys turned around and faced the room, now darker than before.
"It's too bad the sunsets don't last very long," Mikey went on. "It's not fair that something so cool goes so quick."
That does seem to be life's general theme.
After a break from the insanity of the holidays, we are back to reading The Chronicles of Narnia. The boys stumbled upon The Lion the Witch and the Wardrobe movie over the weekend, and now that Mikey knows there are movies in his future, we can't get through the books fast enough. Nicholas isn't as interested–the English is old and complicated–but he has finally, finally taken an interest in me reading to him. I've jumped on this like a flea on a dog and try to read to him four books every morning after Mikey goes to school. Then, Mikey reads to him when he gets home as part of his homework assignment. Before we go to bed, more reading, usually Chronicles of Narnia. Whether he becomes the avid reader Mikey is remains to be seen, but it won't be for lack of trying.
Today we read four books and then played four rousing games of Tic-Tac-Toe, during the first of which he beat me fair and square. I didn't see it coming.
Then we ran errands, had lunch, and picked up Mikey and a neighborhood boy from school. Did some homework, took powers naps to recover from an accidental early morning, and ate pizza once the Mister came home. Brushed our teeth, put on our pajamas, and climbed into bed.
Now it's the weekend, the middle of January, our twelve year wedding anniversary. The days go by quick, just like sunsets.