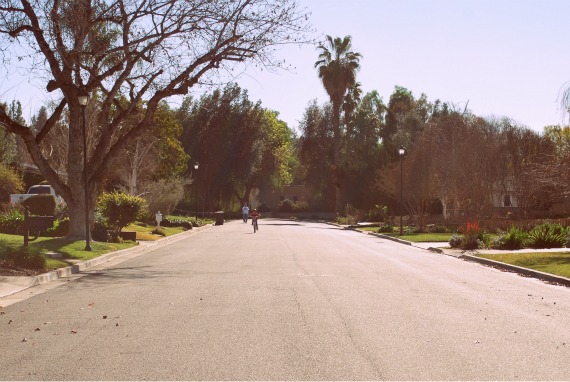 I don't remember how old I was, but we were still in the house in Laura Lane. I must have been six, then, when I flew down the driveway, did a triple lutz, and landed flat underneath a pile of Huffy. I picked myself up and with all the righteous indignation of Jan Brady vowed I would never again ride a bike. I mean, I really said that. I waved my fist in the air, stomped my way into the house, and over my shoulder tossed at my parents, "I will never ride a bike again!"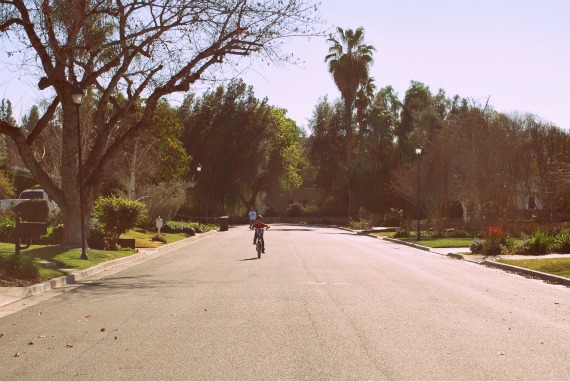 I wasn't surprised to see Mikey take a similar attitude thirty-two years later. He may not have squalled like a bear in a trap the way some people did, but it didn't take his then six-year-old mind long to conclude bicycle riding is an activity fraught with peril. He tried it; he wasn't a fan. We decided to give him time. Since I eventually came around, I figured he would, too. I spent my tween years riding bikes (and creating jumps!) with the boys in my neighborhood. Surely Mikey would take a lap or two around the block.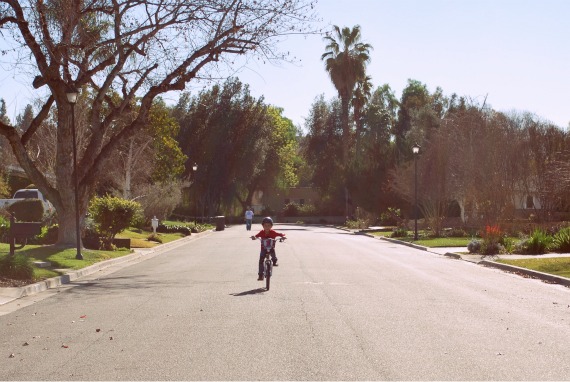 A year came and went with no change in his opinion. He scootered. He folded his legs like a praying mantis into tricycles and Big Wheels. But under no circumstance would he ride his bike. Finally, with a two wheel bike from Santa to Nicholas on the horizon, we decided to push the issue. He pushed back.
"Mikey, I know you. You're not going to like to see Nicholas riding a two wheel bike while you cruise around on a little kid bike. You're going to be embarrassed."
"I'll be fine."
"I don't think so. Besides, riding a bike is fun! Don't you want to come out with me, daddy, and Nico on bike rides? You'll be stuck at home. Doesn't sound very fun to me."
"I'll ride my scooter."
"We'll leave you in the dust."
The threat of being last place in anything was great enough for him to consider it, and after a minute he struck a bargain.
"Okay, I'll do it. But the only way I'm going to ride a bike is if Santa brings me knee pads, elbow pads, and gloves."
Millennium children are so different from children of the 70s. I'm surprised he didn't ask for a security detail.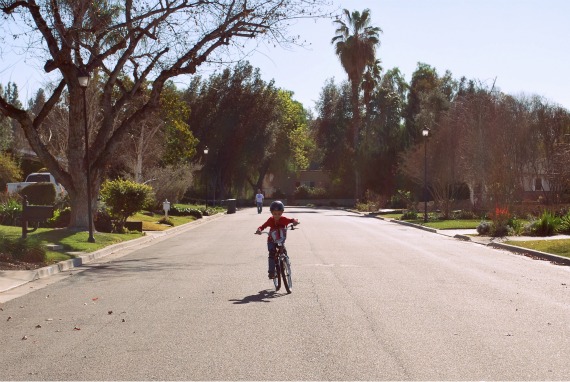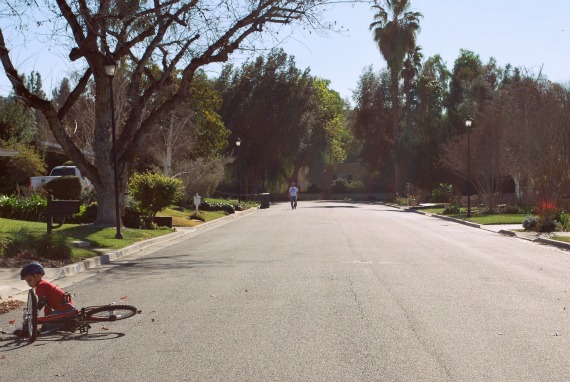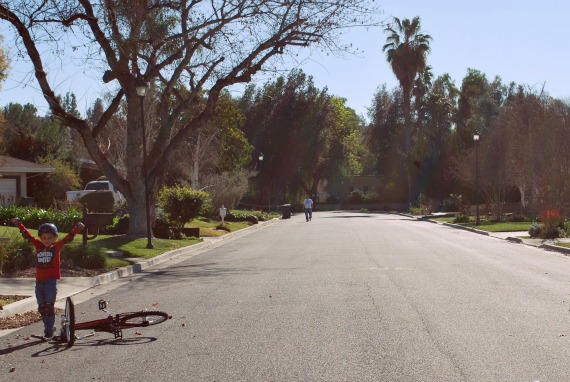 In the end, Santa delivered. Mikey rode. With heavy jeans and a long sleeved shirt, of course. He didn't want to get "road rash."