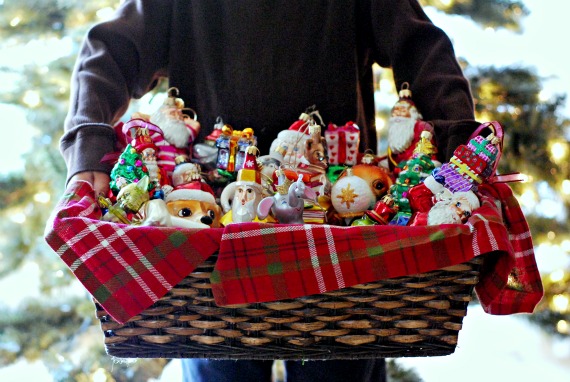 Thank you all so much for reminding me that, more often than not, I'm not alone. I stayed out of the comment section for that post, which I'm sure many of you noticed. It's unusual for me. I love responding to comments, and feel strongly that bloggers need to reside in their comment section and interact with the readers they are lucky to have. (Yes, lucky. The internet is big and tempting.) You can't just write a post, hit publish, and then sit back and wait for sycophants to stroke your ego. It's a real pet peeve of mine, in case you couldn't tell. I used to temper my comments and replies because I was afraid people would think I was trying to up my comment count. Then I realized I really and truly find ways to worry about everything. So, I got over it and started replying to comments.
My blogging philosophy is pretty simple: get over yourself, you're not that special, and get in there and interact. Answer questions. Let people know you thought their comment was funny and made your day. Clarify any misconceptions. Speaking of misconceptions, I'll bet you'll get less of those the more you hang out in your comment section. People get to know you by reading your off the cuff replies, not by those paragraphs you rework until you lose the passive voice.
Some blogs are so large, replying to comments can be a full time job. (Most aren't.) Other blogs have an overabundance of superfluous commenting, lots of "love this" or "cute!" or something else followed by a blog signature. Those comments aren't really something you can reply to, so silence is to be expected. But here? I rarely get a comment that isn't thoughtful, funny, or helpful.
Friday was no exception, but because posts like that put me front and center, a position I normally avoid, I clammed up like I do in person. Not my best moment. I'll do better next time, promise.
This post was supposed to be about glass ornaments and a guest post I participated in over at Design Mom. I know! Somehow the post took on a life of its own, and not two sentences after my left fourth finger hit the SHIFT key it turned into 75% sanctimonious lecture, 25% group hug. Oh well, at least I own it.
But, yes, I participated in a guest post over at Design Mom! Gabby asked me to share with her readers how I know Christmas has officially–and happily!–begun. I love that she specified happily. It's as if she knew that without that adjective I would turn existential. Who are we kidding? It was a smart move on her part. You can read my response here. I hope you like it!
p.s. Four exclamation points in one post has to be a record for me. I must be over-compensating for last Friday's spiritual inspired mope.