This is another project I dreaded. I was afraid of what I would unearth.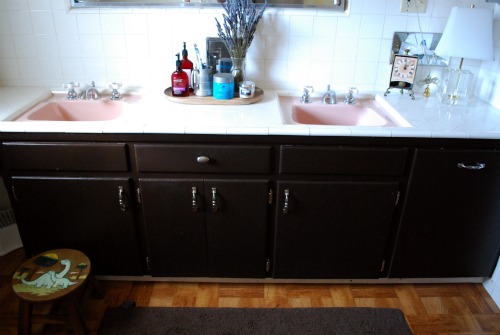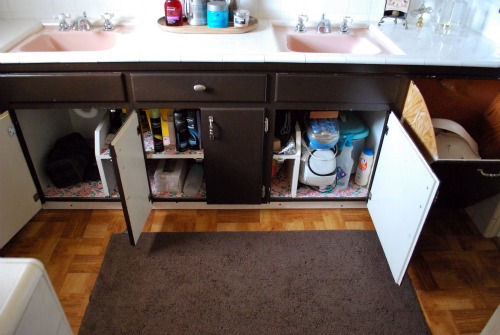 But I took a deep breath, opened all the doors and stepped into the bathtub to take a picture.
This is the boys' bathroom, the same bathroom where I put on my makeup and do my hair. I did the makeup drawer earlier this month, but was too scared to do the entire bathroom.
I emptied out the cabinet and the laundry bin on the far right, which is where we have always stored bulky items like the humidifier and my curling iron, flat iron, and blow dryer. The previous homeowner used it 35 years straight for–wait for it–laundry.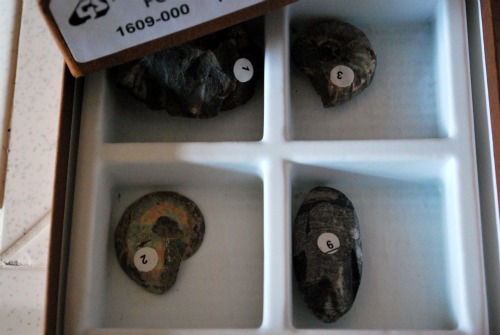 I was expecting trash, old makeup, expired lotions, or something crazy, like a shoe. I was not expecting a tray of fossils from the Museum of Natural History.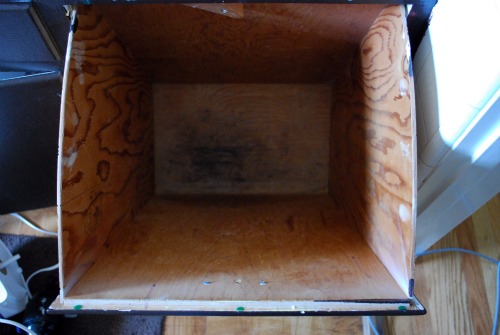 I have big plans for the laundry bin, but I'm not going to tackle it this month. At the bottom of the bin was a paper bag, which I always thought was just a cheap drawer liner. (Like, really cheap.) Turns out, I think the prior owner was covering up a patch of mold. At least, I think that's mold. I'll look at it next month as well as research how to remedy whatever is going on down there. I suspect a very long time ago someone tossed their wet towels in there. It's localized, so I think I'm okay. (Any experts out there?) Until then, the bin stays empty.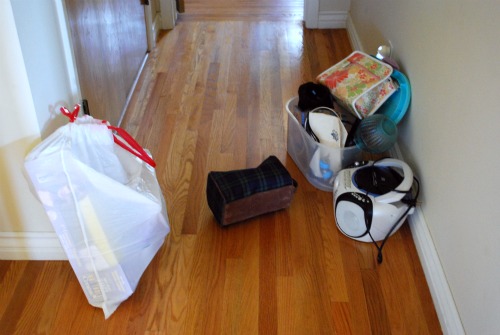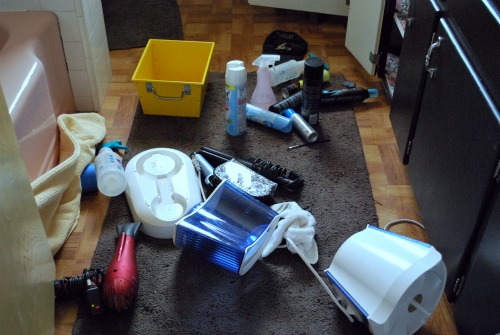 Toss pile, donate pile, keep pile.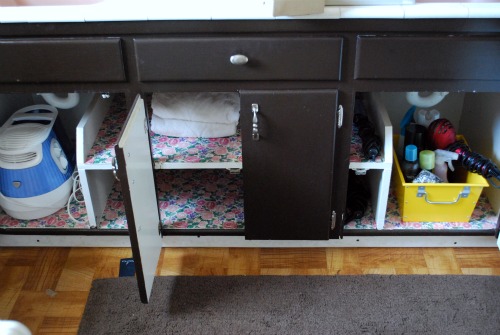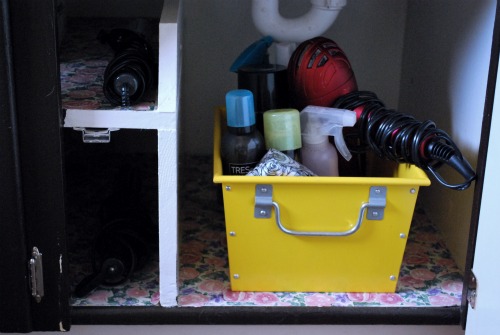 In September, back when I was young and naive, I hoped to paint the interiors and lose the 80s contact paper. I decided to leave that for another day. What is important is that the interiors are organized and thoughtful. This William Morris business is a lot like being a woman. You have to work on your personal development first and your boobs second. Also, I just noticed the contact paper has roses. I have a soft spot for roses.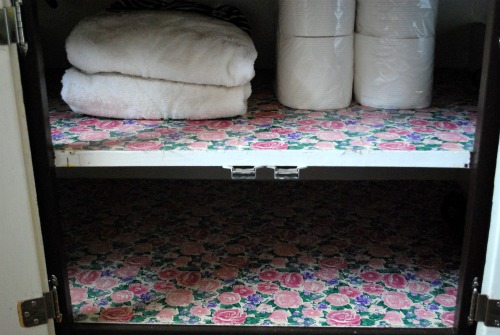 The only area that gave me any trouble was the large center cabinet. Once I purged everything, I had nothing to put in there! I had to think about what to store inside. Contraband? Naughty children? In the end I placed two extra towels and some toilet paper just so it looked…homey? Inhabited? No idea.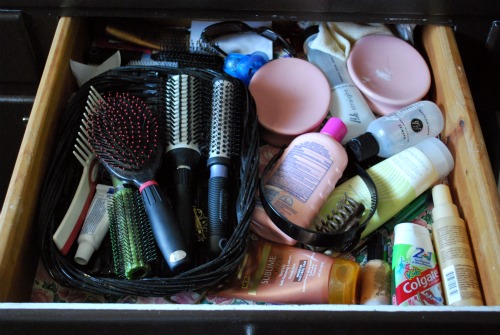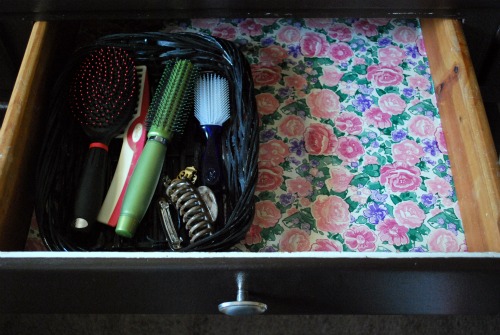 I was so pleased with how well the cabinet went that I did the final drawer, too. This means the bathroom is DONE. Done, except for the medicine cabinet, interior painting, mold, new drawer pulls and handles, and contact paper. Other than that, totally done!
New here? For the next 31 days Iím living according to the famous William Morris quote. You can learn more about the project here.