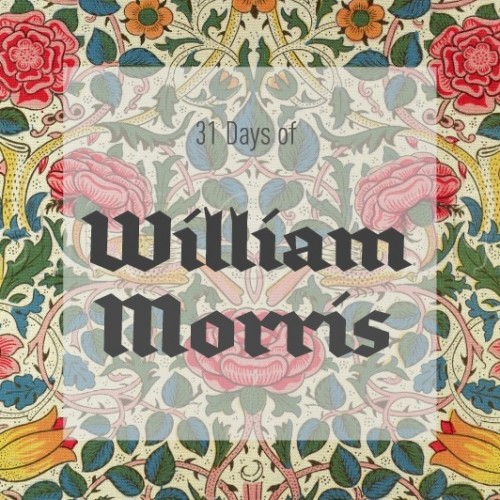 This is it, the big project I committed to do for the month of October. I'm participating in Nester's 3rd annual 31 days series, which is open this year to anyone who would like to join the fun. I knew I wanted to participate and have spent the last month month waffling on the subject matter. I debated 31 days of writing tips, 31 days important rules of grammar I always screw up, and seriously considered Nester's suggestion to write 31 days of Unstyled Life posts but realized that was a lot like agreeing to 31 days of chiffonading my soul for public consumption. There's a reason those posts come only once a week.
I held tight and waited for inspiration to hit me. The older I get, the easier it is for a practical girl like me to swallow the concept of letting go and letting God. Sometimes you have to trust that everything will fall into place if it is meant to be and that I have better things to do than worry about something I can't control. If that seems like an overly philosophical way to discuss my decision to write a completely voluntary blog series, you may be right. Also: Welcome! You must be new here.
In April I wrote about my home project list, a list of simple home improvements for in and around the house. Most of them remain incomplete, naturally. Last week I wrote about what was left behind when my friend's parents suddenly passed away in June. (Cliffnotes: a lot.) I wrote about my friend's frustration with what she feels was frivolous spending and the overwhelming sense of dread and motivation I get every time I visit. I wrote about William Morris and his quote that we should have nothing in our homes that we don't know to be useful or believe to be beautiful.
Then I sat back and frowned.
There is a time to write and a time to act. This is my time to act. For 31 days in October I will live like William Morris. I will systematically go through the house and upend those closets, cabinets, and cupboards and discard that which is not useful. I will tackle my old project list and bring in beauty where I can, even if that means something as simple as touching up the scuffed paint on the toe kick trim edging my kitchen cabinets.  I will donate that address book and I will blog about it every day in October.
I will also buy stock in Bayer because something tells me I will pop Aleve like jelly beans on Easter morning.
Update: I did it! You can read the entire 31 days here.