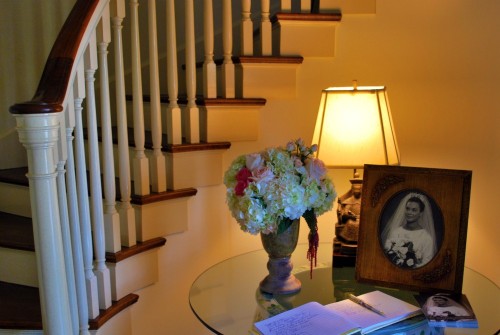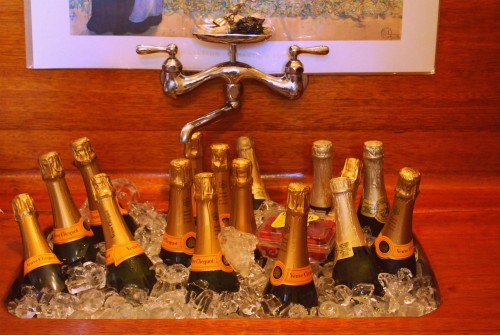 The memorial for my friend's mom was on Sunday and everything went well. My memorial cards were very well received, and even I was proud of them. I kind of nailed them. I know that sounds boastful, but I'm proud of the writing I did. The Mister overheard a guest commenting that they were perfect and encapsulated the life of my friend's mom well. I felt good about that, because I am not the best at dealing with emotions. When my family and friends are hurt, my instinct is to help or fix instead of comfort or listen. It's in my nature to "make things all better." By doing these cards, I felt like I was doing something. I didn't feel so helpless, I guess.
I used Carey from Lasso'd Moon Designs to help with setup and printing. She also did my Christmas cards, if you recall. I can't imagine working with anyone else. She is always patient with me, and always tolerates my freak-outs like they are no big deal. I was so nervous about this project. My friend's mom was a stickler for presentation and I was convinced she would haunt me if the cards were less than top-notch. By the time Carey placed the order, even she was starting to get nervous. I told her she should; my friend's mom would have no qualms about haunting her, too. Overall, I am pleased with my part in honoring my friend's mom and, of course, helping my friend the best I can.
I'll be helping her some more, sadly. Her father enters hospice today. I'm not at liberty to discuss the particulars, but I can say that all of this–her mom's death, her father's imminent passing, has happened in less than three weeks. All told, she has had 15 days to prepare for all of this. Last week her father looked at her and said, "These are interesting times we are living in." That's the understatement of the century.
Earlier last week I was crying over everything. It's all so sad, so unbelievable and shocking. But the worst thing about all of this is that everything she is going through will one day be mine. Death is inevitable, and one day I will be making arrangements for my own loved ones. It's incomprehensible to me.
++++++
I announced the winners for the book giveaway. I know I'm a week late; I'm sorry. Just click here to see if your name is there. :)