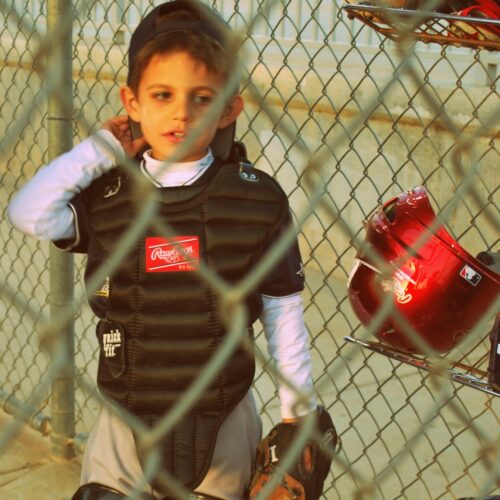 One day soon my Unstyled Life posts will once again be about finding beauty in and around the home. One day when baseball is over. One day when I am home during the day and not at baseball practice or baseball games.
One day, but not today because Mikey's team won their first game in the playoffs. (!!) We have a couple more weeks before it's over, so they say. Baseball season started early February and it's now middle of May. Go ahead, do the math.
Baseball: The season that never ends.
But for now, can we just find the beauty in Mikey? That boy…what a personality. He's a great hitter but not a great fielder. What he lacks in coordination he makes up for in attitude. On his way to the dugout after scoring he looks at all of us in the stands and waves like Mr. America. He walks slowly, taking his time and appreciating his audience. The boy should be wearing a crown and carrying a scepter instead of a dusty uniform and beat up bat. He's so charismatic and confident. One of my most fervent prayers is that I don't misparent that out of him.