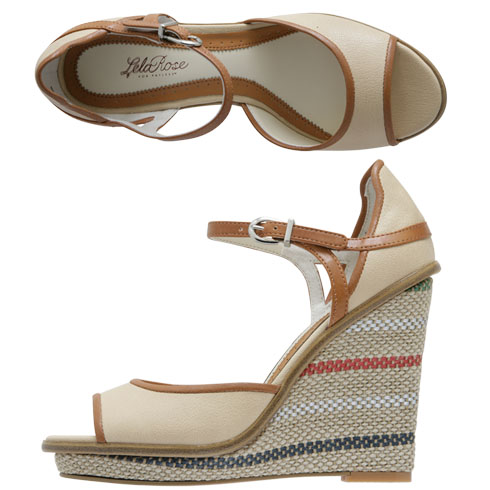 I saw the Isidro Ankle Striped Wedges the other day on Kendi Everyday and fell in love, for obvious reasons. They're from Payless. I was impressed and surprised. I don't believe Payless is an inferior brand (I've liked a few of their styles over the years), but they are someone I forget about and, yes, on the rare occasion when I do go into Payless stores, the quality and finish leave something to be desired. I haven't seen these shoes in person, but the materials and finish look good.
Then I noticed the price.
Well, that explains that!
I didn't realize Payless had taken a page from the Target playbook and started working with established/celebrity designers, nor did I realize their price point had gone up several levels. I'm going to visit my local Payless store to see if the shoes live up to their catalog images and justify the price. (The leather detailing looks a little suspect.) I wonder how well these lines sell for Payless. Would you pay that price for shoes from Payless.