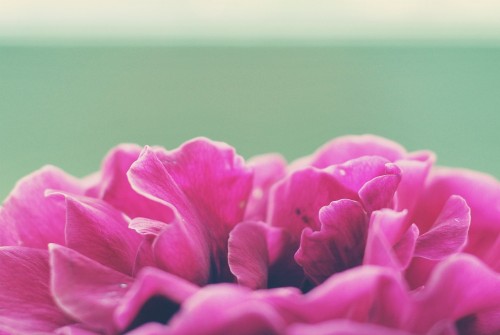 I'm in a decision making quagmire, and I'm wondering if you can toss in a few thoughts in hopes of swaying me either way in regards to, you guessed it, advertising. Anyone who has read this blog for any length of time knows how I struggle personally with this issue. I place emphasis on the word personally because, as it relates to other blogs, I'm indifferent about advertising. I take a 'do as they like' attitude. But, if I am being honest, I respect bloggers who could accept advertising but don't a bit more. It's difficult for me to put into words what is an emotional response, but the most upfront thought associated with this feeling is that because they don't accept money, they blog first and foremost for the love of the medium.
I hope I'm not judged too harshly on that last statement, but I can accept that I might be. I know that in many ways, the thought makes little sense. I mean, for all I know, these bloggers don't love the medium as much as they love the sound of their own voices. In fact, they could be too busy selling beagle puppies on the black market to be bothered with advertising.
Beagle puppies are cute! They bring in way more than a 125×125 banner!
Those of us who blog produce something of value, and there isn't anything wrong with fair and adequate compensation.
Therein lies the rub. That whole fair and adequate part. Advertising networks–and I am publisher for the best in the industry–can only bring you so much. And when your traffic is as low as mine (when compared to Dooce and The Pioneer Woman, both publishers in my category), what I get isn't so much at all.
This is why I am considering shifting my blog to ad-free when my contract expires. It's a consideration I've debated for months, to the point no one really wants to talk with me about it anymore. (Lucky you!) (Also, lucky are the people who are coming to lunch with me on Friday, because that's all I want to talk about!) (So consider yourself warned and back out while you can!)
It's a money thing, but it's also a gut thing. I can't believe I am going to write this, but a small part of me has a gut feeling that if I remove advertising from my site, great things are going to happen. You have no idea how disconcerting this is for me. I am an a former attorney. I make decisions based on fact and analysis and logic, not flighty woo-woo feelings. If I allow my contract with Federated Media expire, I feel I should write them a note telling them that my unicorn told me to do it.
Speaking of Federated Media, my beef isn't with them. I'm a small blogger, and they can only do so much. In fact, my point of contact, Pamela, has been a patient, understanding, and helpful godsend. I owe her a manicure for all the hand holding she's been doing.
Then wouldn't you know it, in the middle of all the thinking I've been doing, the blogosphere explodes with posts taking an up close look at how bloggers make money. Pamela linked to a slew of posts on money that have bounced back and forth across the internet the last couple of weeks and Anna recently posted on blogs as a marketing tool for other revenue streams. The internet is like my own private Lady Justice.
So here I sit, an ex-attorney with a case before her, looking for something or someone (preferably not a mythical animal) to tip the scales one way or the other. Let's hear some closing arguments.