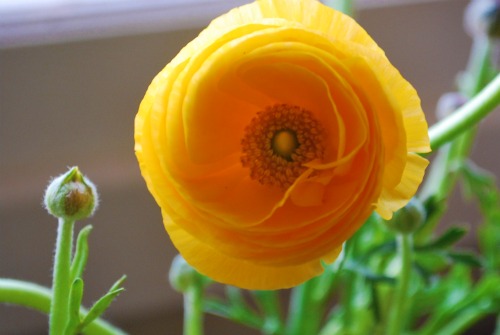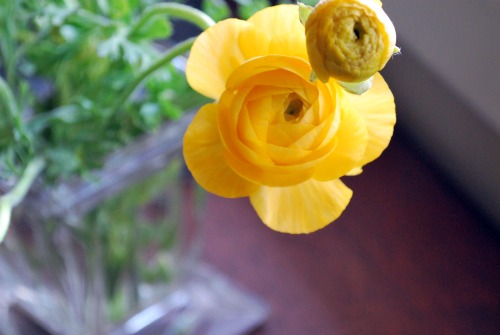 On the 1st day of March, I walked into Trader Joe's and saw an enormous end-cap display of yellow cereal boxes and buckets of golden ranunculus. I took it as a sign of good things to come. I begin every month thinking about my Color Stories. Worrying about them, really. I wonder why I create the impossible, like obligating myself to take pictures throughout the month, all of one color, all reflecting what has happened in our month as a family. Every month I think this is the month I won't pull it together. This is the month where I will face a world full of every color but the one I need. This is the month I blow it. But somehow, it always works out. I never force a situation or an image. This project has taught me to look at my surroundings and believe in mundane miracles.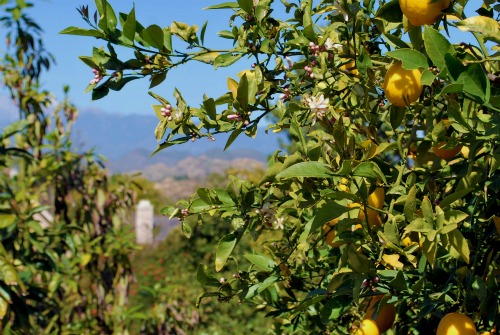 It's not a miracle that meyer lemon season hit us in the middle of a month I decided would be yellow (Daffodil if you're fancy).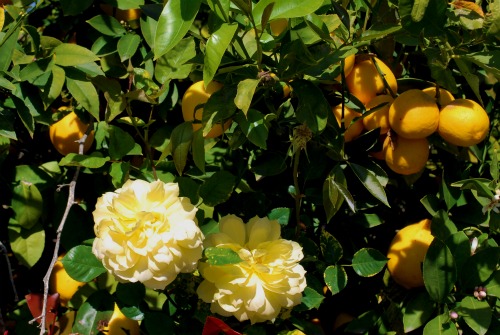 But I was surprised to find wild yellow roses growing in the middle of the tree.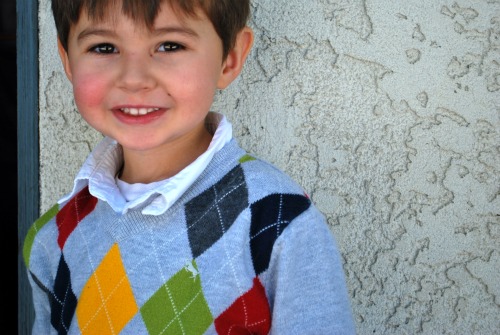 Also growing, but more like a weed, is Nicholas. Mikey wore that sweater just last month. That's not a miracle; he eats like a horse. The miracle is that the sweater isn't ripped, stained, or otherwise covered in boy.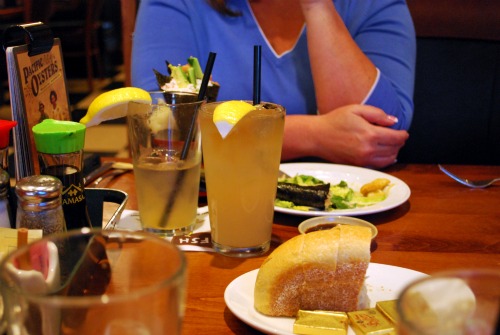 It wasn't a miracle that yellow lemons graced to top of my friend's Arnold Palmers, but it was a miracle that a handful of friends from law school got together for lunch. Of course, I was the ring leader. And, let me tell you, organizing a lunch that accommodates the calendars of 4 attorneys is a mundane miracle.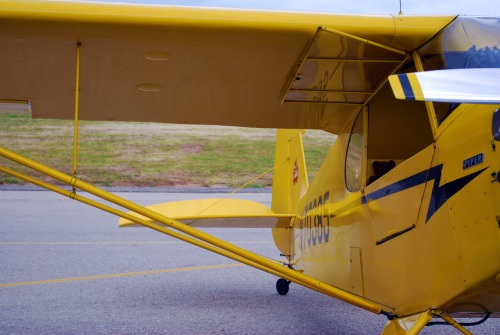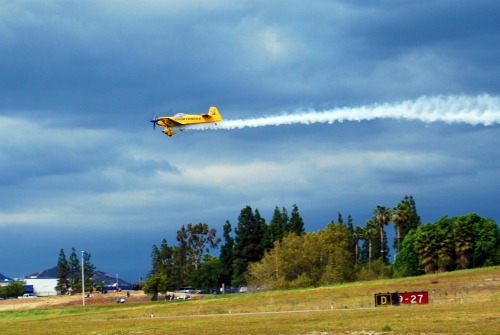 Yellow planes, kind of a miracle.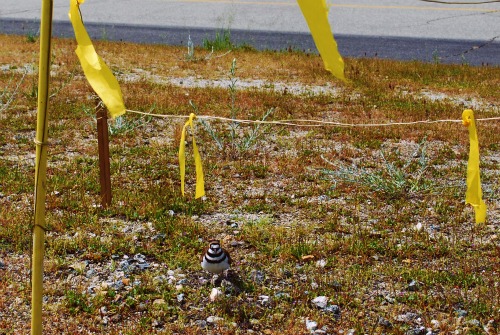 Creation, definitely a miracle.
But somewhere along the way, things started to go awry this month. A devastating earthquake and tsunami hit Japan on March 11. As of March 29, the official death toll is 11,000 and 17,000 people are listed as missing. There are 190,000 people living in shelters. My heart breaks when I think of the mothers in Japan. If I lived 12 miles away from a nuclear explosion, I don't know that I could do anything more than sob and worry incessantly about my boys.
Eight days later, Libya.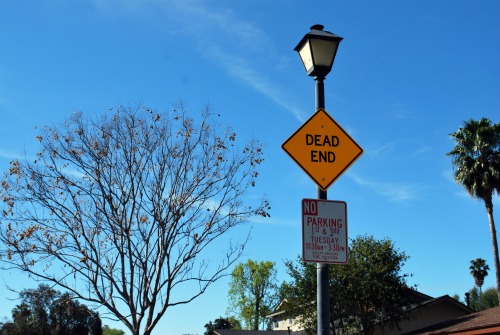 Above our dining room table we have hanging a beautiful crucifix from Italy. At least three times this month I looked at it and thought, Seriously?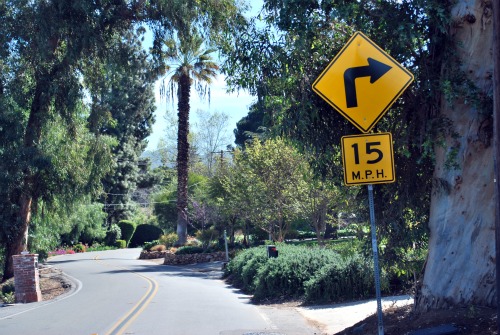 Seriously, He says.
So I plow ahead and stay on track as best I can. I take care of my family, friends, and those in need. I go to church, pay my taxes, and follow the yellow brick road to wherever it takes me, making sure to notice the mundane miracles along the way.
*********************
This was a color story. Please leave a link to yours in the comments, if you are so inclined. Otherwise, will you join me in April? The theme is grass–all perfectly legal, of course. A month of emerald green, dusty sage, and everything in between around your home, your town, or your inspiration folder. Stuff you make, stuff you buy, stuff you photograph. No pressure. (Do it.)