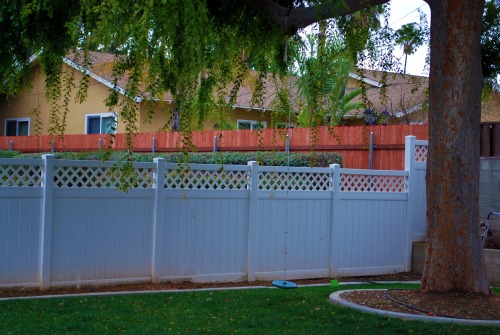 It's rainy around here, which always makes me turn inward. I feel quiet, introspective, and tired. The first two I can attribute to the weather and the month. After months of holidays and birthdays, February always ends with decompression. The tired bit, well, that's because I have been reading fluff nonstop. More on that next week, but I blame my kindle and free downloads. I'll have to count them, but I think I've read 9 books since the 4 and 40 party.
I'm also a bit down. Do you ever read a blog for no better reason than you can't stand the blogger? Like, you love to hate them? I call them Omarosa Bloggers. Something about them drives you bonkers and, while you know you're being petty, you keep coming back to their site just to see how they will annoy you next. I have a couple that I share with friends online and off. Last year, I unsubscribed from the bloggers I truly don't like ever. It wasn't nice of me to read someone if all they do is make me want to poke my eyes out with a pencil, and I wouldn't want it done to me (although I'm sure it is; I'm hardly perfect). So, my new policy is to read bloggers who annoy me 30% of the time or less. I still read some who make me roll my eyes every now and then because, if I am being honest, annoyance is usually a way to disguise jealously. If I am jealous of someone because of their talent, it stands to reason that I can learn something from them and improve my blogging. When I'm not hating them for it.
And I do enjoy reading the other 70% of their posts. That's the rule: no reading someone you truly can't stand. Some people don't follow that rule, and that's what has me down.
I found a blog devoted to hating The Pioneer Woman, and I mean hating The Pioneer Woman. There is more than one, from what I gather. I admitted above that there are bloggers I can't stand. I no longer read their blogs, but even when I did, my hate didn't reach the level of what I read online. I can't fathom hating someone I don't know enough to author a daily blog criticizing their looks, their voice, their way of life, or their dog. The people commenting on this blog, and there are a lot of them, even hate Charlie, a defenseless animal.
Ree Drummond isn't my favorite blogger of all time, but it made me sad. It made me sad to imagine what I would do if I found a blog devoted to hating everything about me. How it would hurt if  someone said I was a "sheltered, rather stupid sorority girl and Molly Mormon twit who apparently never ventures outside her comfort zone of pretty shoes and pretty people and sugary snacks" like they said of C. Jane Kendrick. I'm Catholic so the Molly Mormon part is out, but still. And then there was this NY Times article, which got the mommy blogging haters in a lather. Half of the comments are people proclaiming mommy bloggers are narcissistic, talentless demons. The people who read them are vapid, lazy women with pea-sized brains. The other half of the comments? Bloggers promoting their blogs.
I don't know, internet. I call bullshit.