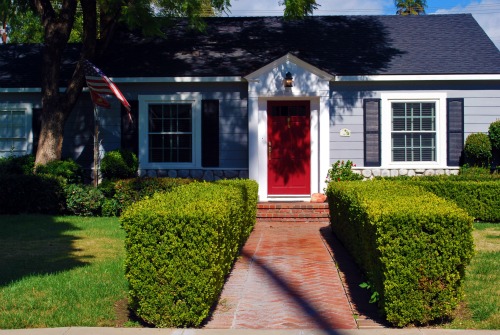 The house I love, the one that is around the corner and sits on a busy street, no longer has a red door. It did when the dentist lived there, which was forever until he died, maybe divorced.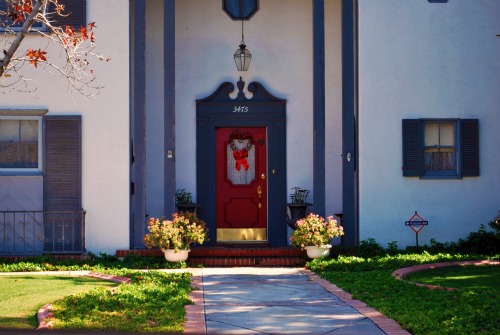 Then came the new owners who purchased at a premium they couldn't afford. A year later, the house sat vacant.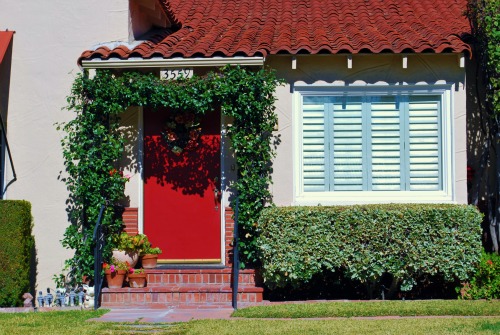 The lawn burned, the fence crumbled, and over the winter everyone worried the large Chinese elms in the front would fall from neglect and crush the house. I was concerned enough to think about calling the city, but in the spirit of neighborhood apathy, forgot once I got home.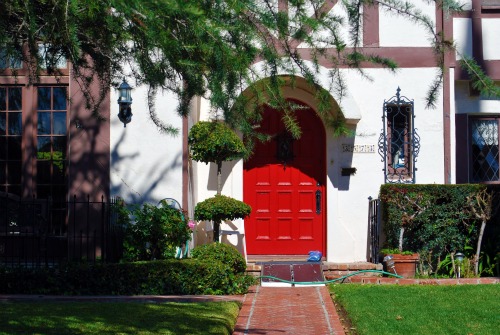 When I was a child, I always believed  families who lived in houses with red doors were happier than most. I have no idea what spurred this idea. The Cunninghams didn't live in a house with a red door.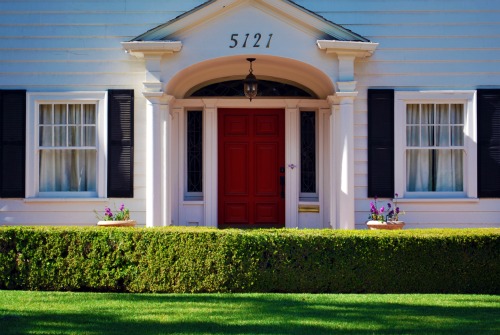 The Bradys didn't have a red door, either, which I get. A red door seems a bit contrived for a maestro of split-level architecture like Mike Brady.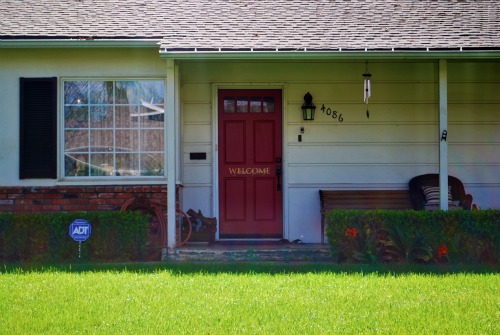 I think Bo and Luke had a screen door painted the color of benign neglect. So, no, I have no idea where or how I decided red doors housed happy people.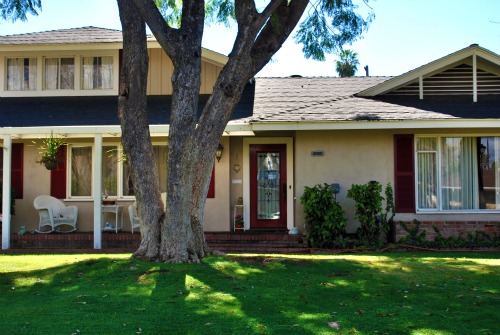 I grimaced when we passed the house on a family walk this weekend. The Mister shrugged, and told me there were plenty of houses that still had red doors.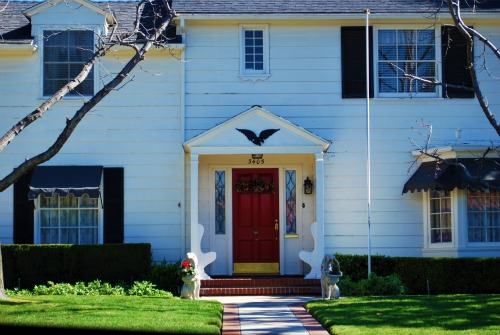 To prove his point, we took a little drive around town and photographed–on the fly and through open car windows–a few that caught our eye.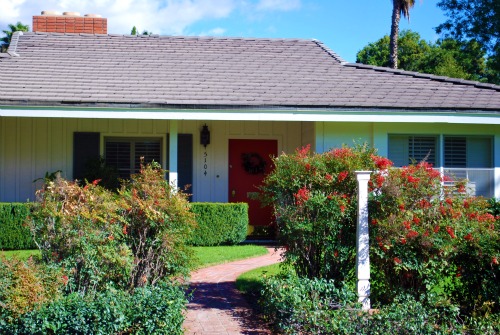 Most of the architecture was traditional, but there were also bungalows and tudors and ranches and cottages and even  split-levels.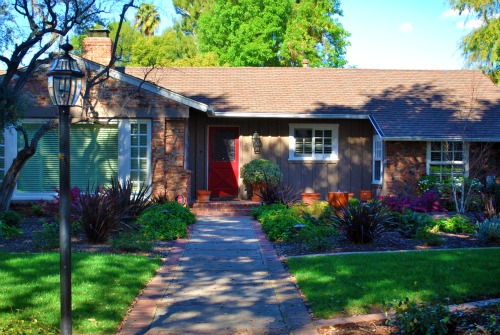 Don't tell Mr. Brady.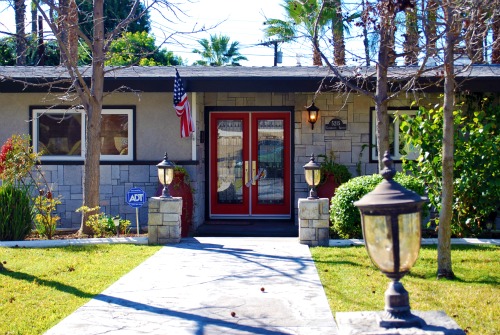 There was a little something for everybody, even girls who don't like pie.