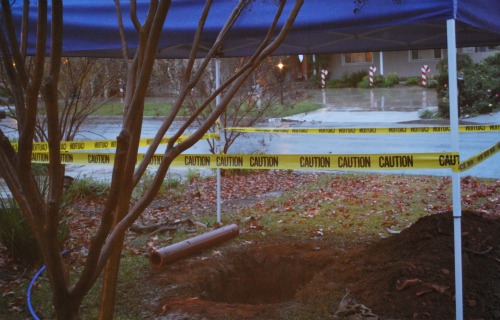 Nothing says Christmas like a broken sewer line.
Yesterday I polished silver
…swept the floors
…washed the floors
…swept off the back patio
…put away two baskets of laundry
…washed all the towels
…hung a few ornaments I found tucked away
…watched a guy named Rock work in our front yard
…made Rock lunch
…and successfully kept myself from yelling out "Merry Christmas! Shitter was full!" à la Randy Quaid in Christmas Vacation every time I saw a curious neighbor poke their head around the corner.
All in all, a productive day.