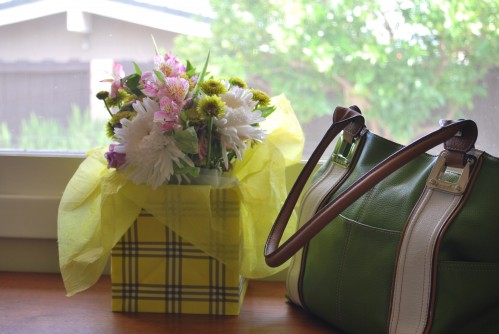 I love all the personal style and fashion blogs out there but, to be honest, have unsubscribed from most of them in my reader.  I found myself feeling quite unattractive and coveting everyone's very long legs and backs as smooth as marble.  I have thunderous stumps for legs and a c-section belly (times two).  We won't talk about the back fat, agreed?
I must not be the only one out there who feels self conscious because I haven't found many style blogs devoted to zaftig forms.  Andrea was kind enough to introduce me to this fetching Australian.  She's cute, right?  She's much younger than me and not a mom, but I think she is my size, or at least very close.  Still, just one blogger?!  Say it isn't so!  There must be chubby mamas out there who would like to share their inspiration for what to wear on the everyday.
Please.  Is there another style blog I don't know about?  Do share.