Portion control is one of the biggest challenges in any weight loss plan. Popcorn I can eat forever; broccoli, not so much. I've been doing some reading, and it's becoming clearer to me that there are certain foods I should stay away from if I want any long term success. Popcorn with nutritional yeast is one of them. I start off great–I use minimal oil and prepare reasonable portions. Then, over time, the oil and popcorn servings increase. I know I am in full binge mode when I pick and nibble at my dinner so that I can have more room for popcorn later. Not good!
So, popcorn is out for a while until I can get a grip on something other than the popcorn bowl.
Speaking of bowls and portions, I did a search on the internet for premeasured, portion controlled bowls. I was looking for something I could use to measure portions for grains, vegetables, and starches, but it also had to be something I could use as dinnerware. You can use a simple measuring cup to portion out your food, but the only thing I hate more than a dirty kitchen is washing dishes. I was looking for a multi-use product.
This set from Mario Batali is not marketed for portion control, but I've read online that people do use them for this purpose.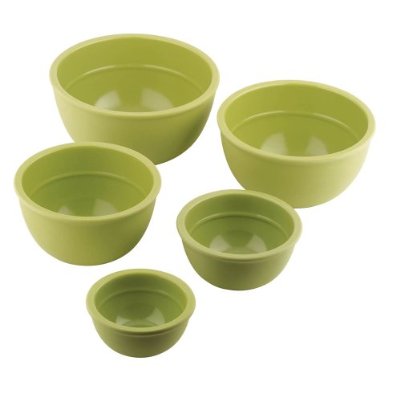 Here are some solid, basic bowls. They come in a set of four, and are all the same size. I like that there are multiple measurements inside the bowl. You can find them HERE.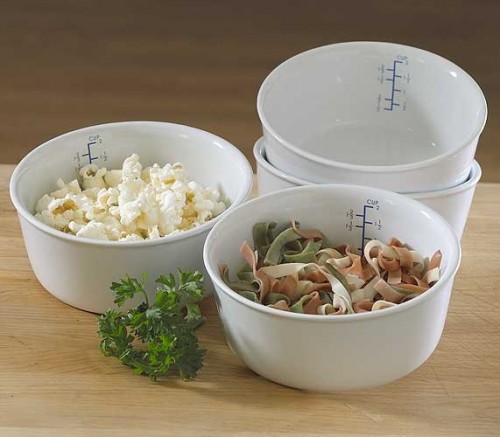 This is a set of four sweet snack bowls, portioned out to 4 ounces. This is a really great size for kids, and the website has quite a few recipes and snack ideas, too. You can find them HERE.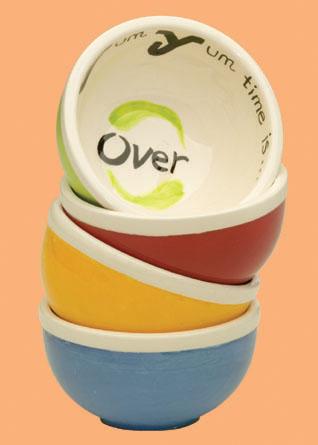 Last, but not least, my favorite MESU Bowls. They have cute graphics to distinguish portion size and a fill line to let you know when to say when. Good luck finding them! I couldn't find a source online that had them in stock. Even DELIGHT is out of stock!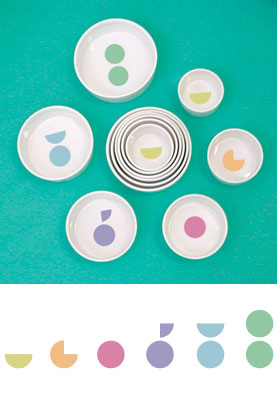 I haven't decided which ones I am going to buy. I might wait for the MESU bowls if the backorder isn't too long. Does anyone reading use portion controlled bowls and plates? Let me know if they worked!