A couple of weeks ago I noticed a pimple on Mikey's left cheek. He's nine, so I was a little surprised. Pimples in 7th and 8th or maybe 6th grade I expect. Not so much in 4th grade. I told him to wash his face. The next morning I looked at it again and wondered if it was really a pimple. By the end of the day, I decided it was a spider bite.
The next morning I an appointment with the doctor since it didn't seem any better. I was talking about it to some other moms at school and pointed it out. They thought it looked more like a mosquito bite, and then Mikey turned his head and said, "Well, I got more last night." His ear was blistered with bites. One was really and truly blistered over. I kept my poker mom face on the outside. On the inside I was already imagining dousing his bed in gasoline and lighting a match. The doctor confirmed my suspicions. Five spider bites. FIVE. I wasn't surprised after I gave it some thought.
A week prior, as I was getting into bed, I pulled back the sheets and saw an enormous spider on the Mister's pillow. I briefly considered pulling him out of the shower to handle the situation while I called a real estate agent. During my internal debate, I lost track of the spider. (!!) I did what anyone would do in my situation. I tore apart the bedroom and moved all the furniture until I found the spider and snuffed out its life like a 17th century candle. My apologies to vegan and animal activists.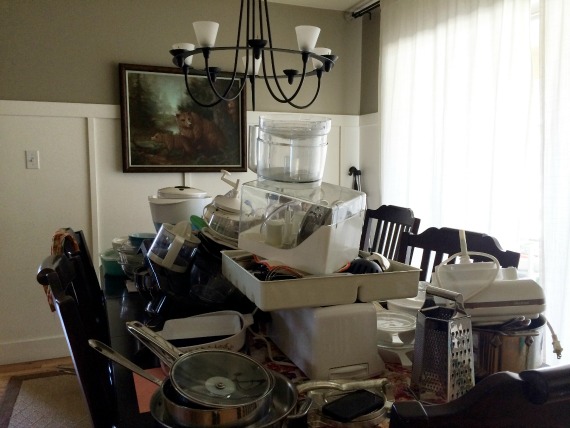 This, on top of the ants. The first thing I do in the morning is roll over and put on my glasses. There were days where I would put on my glasses and see ants crawl across the lenses. Ants and spiders in this area aren't unusual, especially when it gets hot. But this, this is unheard of. We are teeming with ants and spiders and even one cockroach. One, but it was large enough for me to think I had Gregor Samsa in my family room. Also, there is never just one cockroach.
I am really weird about kitchen cleanliness. I don't like food laying around, don't leave stuff on the counter, and eat in the dining room or family room since we use our bedrooms only for sleep. The Mister is even more particular about crumbs and, for the most part, the boys are pretty neat when it comes to food because we live in ant country. They know better. If you grew up in this area, you don't leave food on the counter or dishes out overnight. It's just not done by humans age 7 and up.
I'm trying to explain that I have no idea why we are suddenly having this ant and spider problem. A friend on Facebook suggested that one of our neighbors must have recently bombed their house for pests. Well, that sucks for my other neighbors because we are bombing the hell out of this house on Monday. In 14 years of marriage, we have never had to bomb or spray or do any sort of pest control. There's a first time for everything. They're even testing for bed bugs–OMG PLEASE NO. GROSS.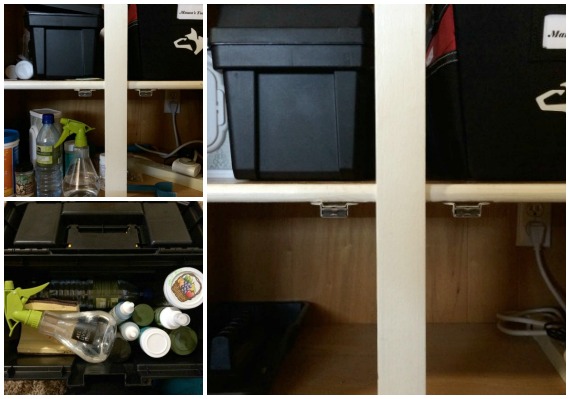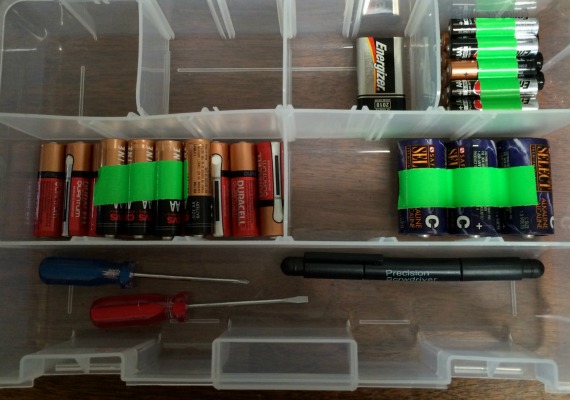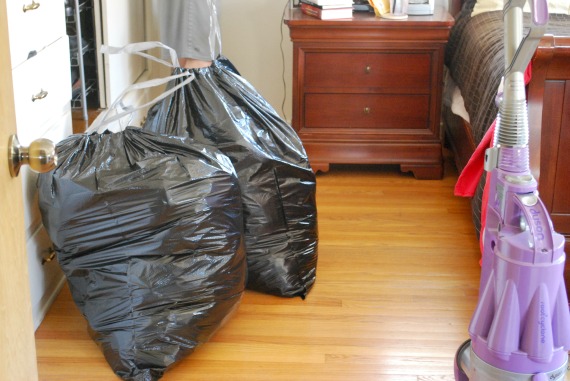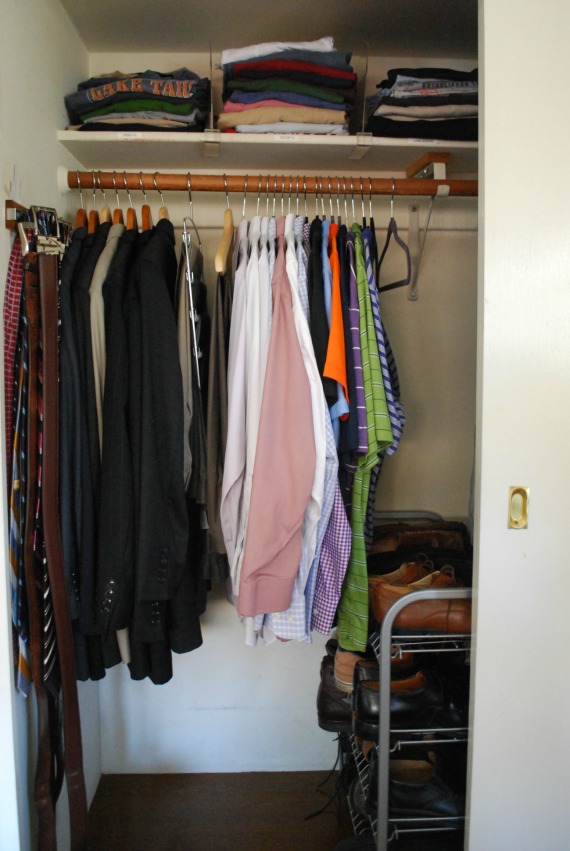 We were told to remove all items like food and kitchen equipment stored waist high or lower and put it under a tarp on the dining room table. Pull all furniture away from the walls and make sure there is access to baseboards and corners. What a task! And on a Sunday! I freaked out about it from Friday on because, really? Who wants to do all that on the weekend. It's like moving.
Well, we did it as a family and as much as it sucked, I knocked out so many projects. Gone are the little piles. The Mister got rid of two large trash bags of clothes. The boys finally cleaned out and organized their closet and toy cabinet. I purged the kitchen again, though there wasn't much I got rid of. I bought two precision screwdrivers for my battery box and cleaned out all our goldfish supplies and replaced it with our hermit crab supplies. The counter tops are clear of paperwork and clutter. I created a donation pile. I feel really, really good.
Thanks, ants and spiders.