The Library for Christmas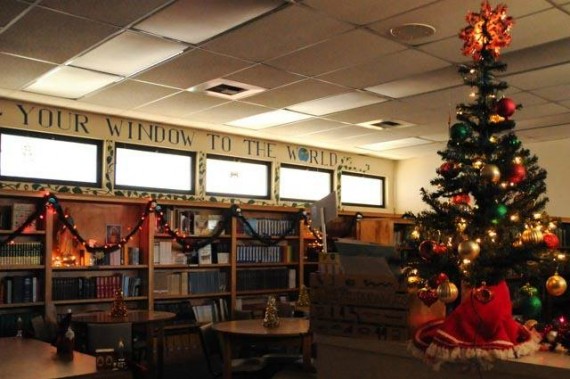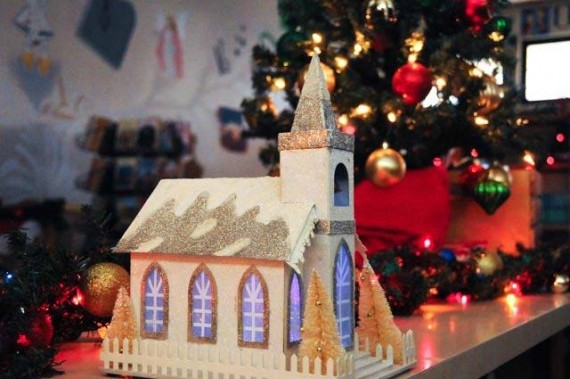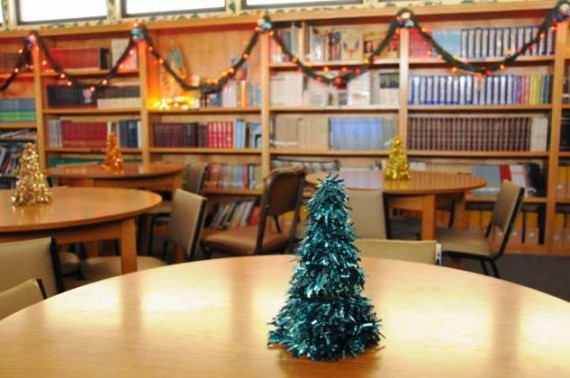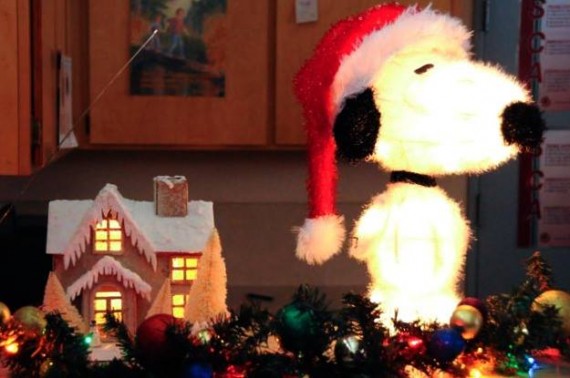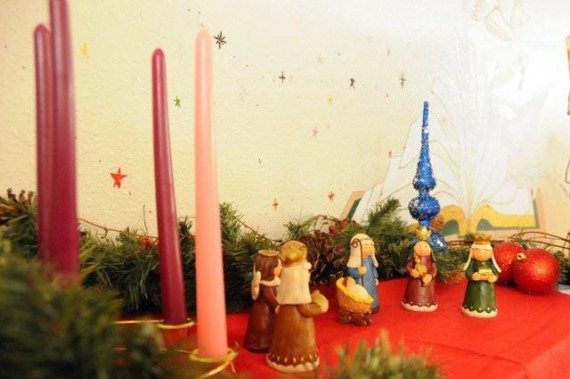 Just a few pictures my friend took of the library done up for Christmas. It was a team effort. A handful of parents donated, bought, and decorated. I didn't realize the tree my friend bought for the library was a table top tree! I love it, and I plan to keep it up year round and make it a holiday tree. I thinking making the ornaments with the students (or just Mikey and Nico) would be a fun, provided I find something quick, inexpensive, and practical for a K-8 library. These paper heart ornaments for Valentine's Day are just the ticket.
Now, the trick is to figure out the months or holidays that come with decorations. Easter, obviously. But the rest of it is all new to me. I've never been one for holiday decorating, but the kids…they've put a pink blush on my formerly black heart. The other day I found myself looking at Washi tape. Me! Washi tape! What's next, whistling?