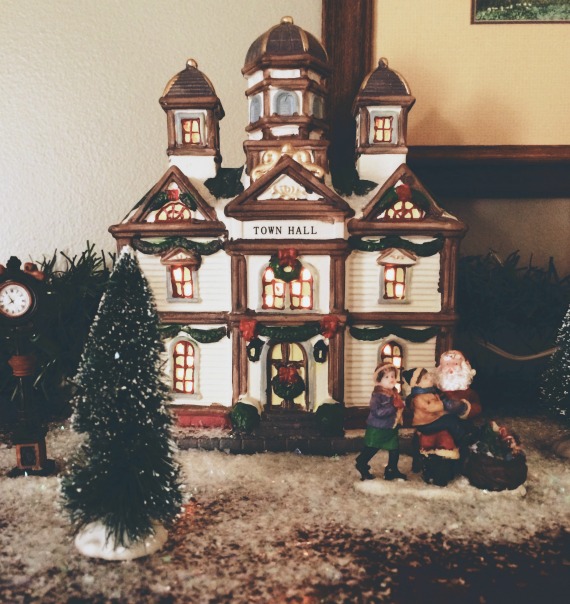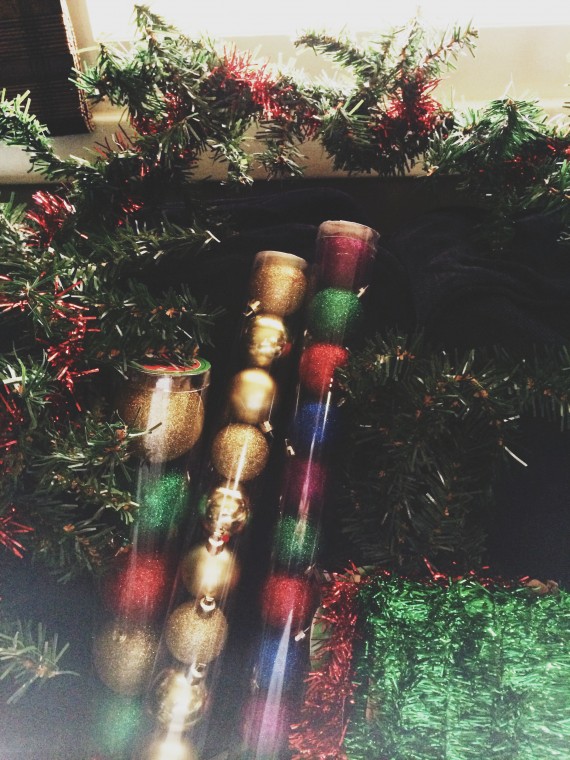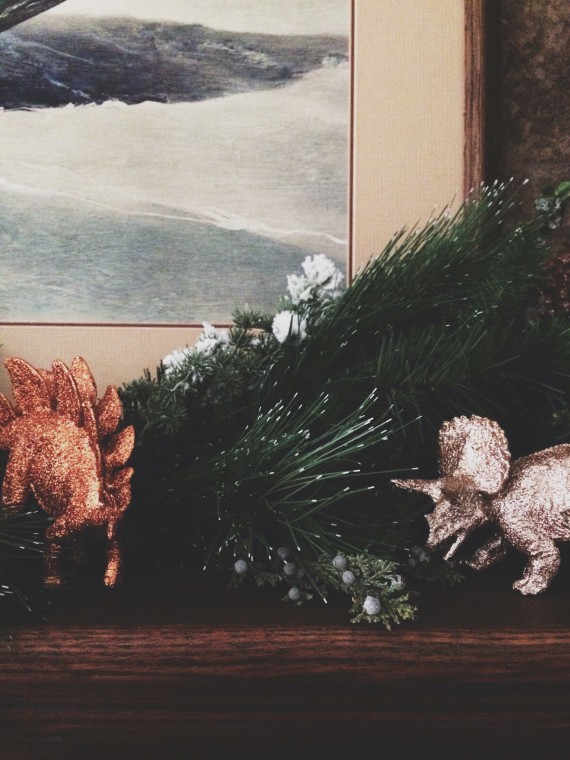 My mom was never one for holiday decorations. We had a tree, stockings, and outside two wreaths and a string of lights. I always wanted more. I wanted it to look like Christmas exploded. I wanted it to look like every holiday exploded. Didn't happen. I vowed I would be different and that, for the most part, didn't happen. It turns out holiday decorations are expensive and you have to store them when they aren't is use! Just another one of the crushing truths you learn once you grow up.
When I put up decorations in the library, I wasn't expecting the older kids to pay much attention, but they did. They immediately asked if there would be Christmas decorations and, most surprising of all, it was the 7th grade boys who were the most excited about the decorations. They wanted to put on the star, hang the ornaments, set up this and that. I was shocked. It changed my view on holiday decorations, at least a little.
I finally bought the Christmas Village I have always wanted, and I even spread out fake snow. No, even more embarrassing than that, I bought two kinds of fake snow (glittered and plain) and mixed them together because the glittered was too glittery and the plain didn't have enough pizzazz. (!!) When I showed my little snow village to the family they just sort of looked at each other and blinked, smiled, and–were Mikey and Nico tall enough–probably would have pat my head. The Mister looked at me and said, "You bought dust?"
"It's not dust; it's fake snow."
"But in a few weeks you have to dust the fake snow and throw it away."
"No, I have it all planned out–"
"This I have to hear."
"I'm going to sweep it into a container I marked Fake Snow. I'll reuse it every year! You'll see."
It was $2, so I'll probably just throw it away, but I refuse to admit defeat until it hits the trashcan.
In the spirit of things I never thought I would do, I'm making garlands! My friend's family owns Patio World, and every holiday season they turn into Christmas World. Their prices really are better than large chain stores for a much better product, and you're shopping local. But, if you're making a garland for a K-8 library and want something super, super inexpensive, then you ask your friend Kelly to give you a garland making lesson in the parking of her store using only items from The Dollar Store. It was like wizardry. I had trouble tracking her hands because there was cheap garland and tinsel the width of dental floss flying. We'll see how I do. I have this image of me looking like the Magician's apprentice, covered in soot and holding a garland burnt to cinders. Then I sneeze and the garland crumbles to dust at my feet. An ornament rolls away, exit stage left.
Do you remember Dinosaur Mountain? They are alive and well! They come out every year, without fail. Dino Mountain–as it's now called–has moved to the mantel since our three little trees gasped their final breath last year. I'm tempted, oh so very tempted, to add more dinosaurs to the mix.