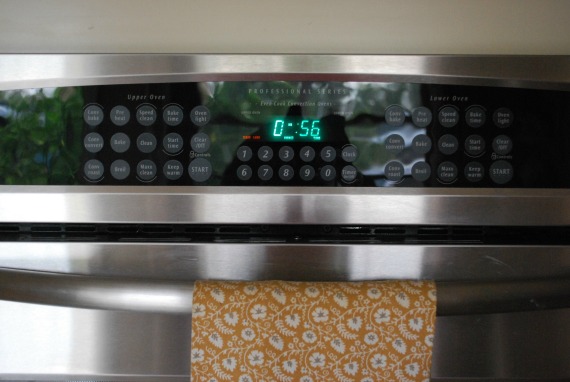 Yesterday I cleaned the oven, and in this case "cleaned the oven" means pressed the Speed Clean button, put on my sneakers, forgot to open the windows and turn on the fan, and left for a walk while my husband tore up the front lawn and replaced the irrigation did something to help with drainage zzzzzzzzzzzzzzz.
I came home to a house filled with acrid smoke. It was like a circa 1984 TWA transatlantic flight in the smoking section. I opened up all the windows and doors, set every fan we own on high, and added "wash all fabrics to remove burned smell" to my to-do list. But the oven, it's so clean!
Cleaning the oven is the littlest of the little things, but it had to be done. First, I've been cooking more than usual so the necessity was obvious. Second, I spend most of the day nursing a migraine and helping Mikey with a school project. Not mutually exclusive.
Mikey is creative and I love that about him. I signed him up for clarinet lessons on Friday, and while I was filling out paperwork he was reading a Popular Mechanics for Kids magazine he found in the waiting room. To be honest, I wasn't really paying attention and assumed he was skimming because he was bored, but later on our way home out of nowhere he says, "Mom, I'm not going to lie. I'm jealous. There was an 8 year old kid who built a functioning Rover in that magazine I was reading. He may think he's hot now, but wait until he sees mine. I'm putting an air launcher on it."
Creative is one thing, but when your son has lists in his room that read "build battery cells for Iron Man suit", you know he's not going to accept your diorama suggestion for his book report.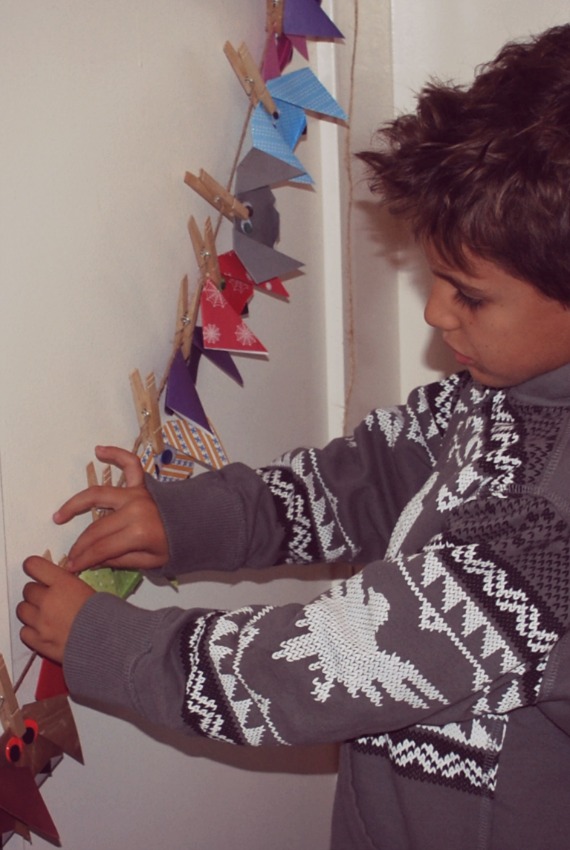 When Mikey did a book report on Erin Hunter's Survivors, I suggested a diorama, a poster board, a dog in a kennel, a mobile, and drawing of his favorite scene in the book. At one point Lucky and his new pack of dogs go into the woods to look for food and shelter, so I thought it might be neat to recreate that using supplies train enthusiasts use to set up their train tables. This was my big suggestion, the most intricate and by far the most expensive.
He blinked at me, took a minute to compose his thoughts so he could let me down gently, and said, "Mom, your ideas…they're not that great. Don't worry; I've got this."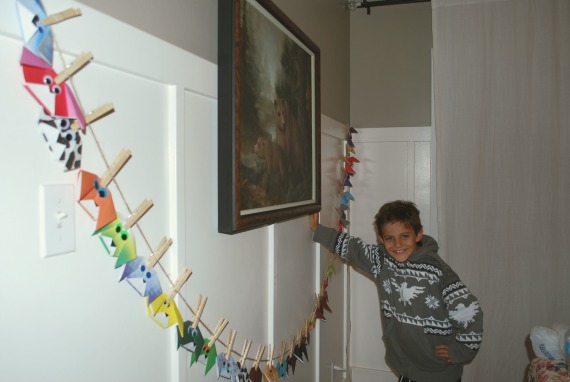 His idea was to create a "pack" of origami dogs, one for each student in the class. He's really into origami right now, so to him it was a no-brainer. In retrospect, it should have been for me, too. It was also the cheapest of all the projects, and far cheaper than anything I suggested. He made all the dogs and coordinated all the googly eyes with the paper. It was my idea to hang them on a clothesline and make use of the hundreds of clothespins I have hanging around the house from Nico's birthday party 3 years ago. How sad that I had to toss that in there, my one little credit on the project.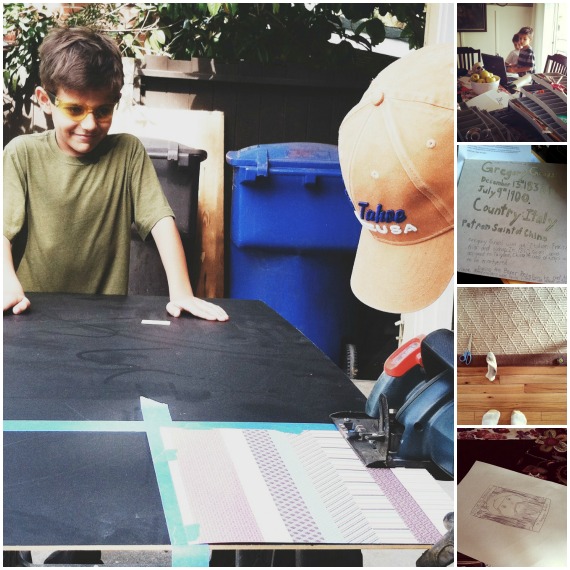 All Saints Day is coming up on November 1st, and this year Mikey is doing a report on The Franciscan Martyrs of China, with an emphasis on Saint Gregory because there is so little information on the martyrs other than there were 29 of them and they represent the more than 100,000 Chinese martyrs during Empress Tz'u hsi's reign.
Again I offered up what I thought were some very good suggestions that were simple and wouldn't take much time. Alas, my suggestions remain "not all that great." I joked on Facebook that in order to do a project with Mikey, one must have a very healthy ego because never in my life have my creative ideas been so soundly rejected. A friend with teenagers replied that in a few years the only items Mikey won't reject are money and car keys. I can only imagine.
I'll have to share Mikey's project when he's done because, dammit, it's good. Better than any of my ideas, again. And even worse, it's cheaper to make than anything I suggested. It's one thing for him to say my ideas aren't all that great when compared to his, but it's another thing for him to prove it to be true.
Humility: it's a lot like lemon in a paper cut.